Almond Cookies - these Chinese-style cookies are super crumbly and loaded with almond flakes. This is the best almost cookies recipe ever, 100% easy, quick and fail-proof, even to novice bakers.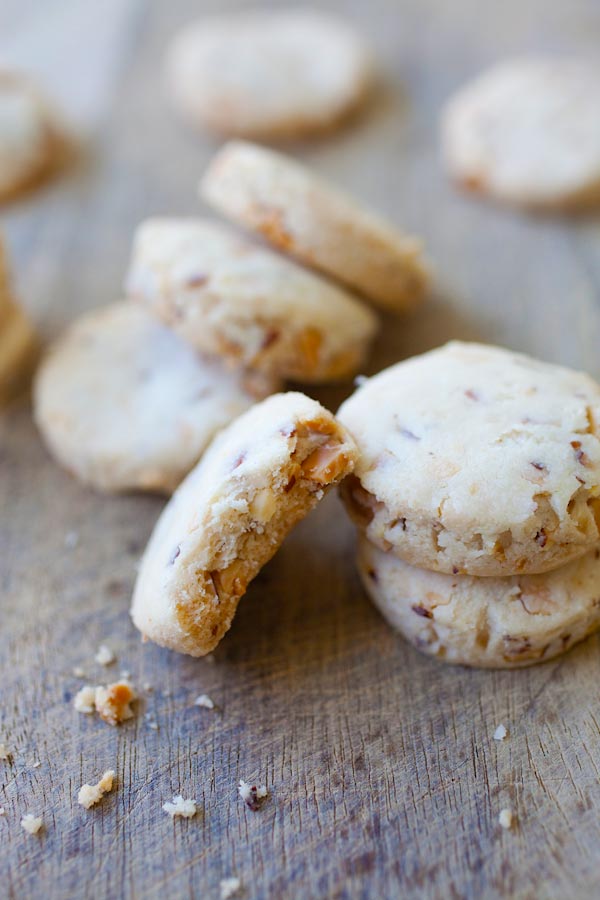 Chinese Almond Cookies
There are all kinds of almond cookies, today I am teaching you how to make Chinese almond cookies, which are equally great, if not better!
Right before Lunar New Year (Chinese New Year), we would be baking up a storm in the kitchen. Other than peanut cookies and walnut cookies, Chinese-Malaysians also love almond cookies.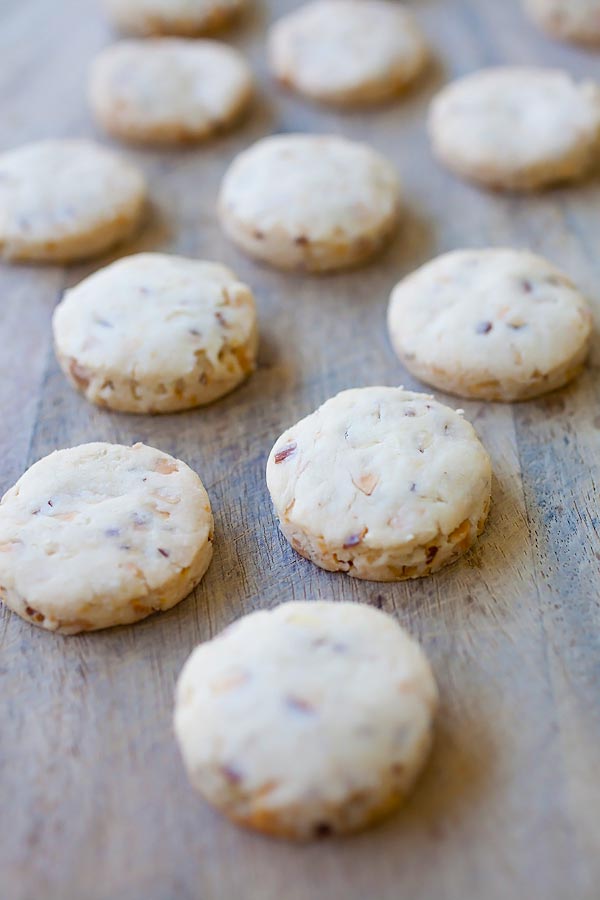 Almond cookies are white in color, and they look almost like melting moments cookies, but they have a tint of almond flavor because of the almond flakes and almond extract.
The cookies are very crumbly, and the almond flakes lend an amazing nutty flavor to the cookies.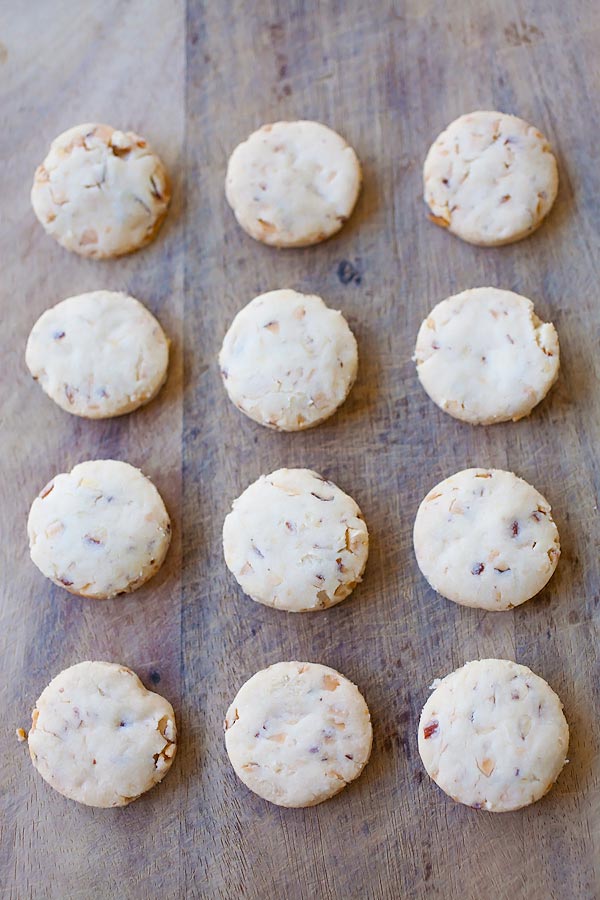 My contributor CP Choong tried this almond cookies recipe from a cookbook in Malaysia. The recipe doesn't call for butter but shortening is used instead, which means that the almond cookies will be super crumbly and melt in your mouth.
As a young child, I dislike the taste and unique aroma of almond but as I grow older, almond has become one of my favorite nuts. These almond cookies are sweet, powdery, and they are a great treat for Lunar New Year.
How Many Calories per Serving?
This recipe is only 271 calories per serving.
5 Secrets to 20 Min Dinners
Get tricks for quick & easy meals!
Yield: 8 people
Almond Cookies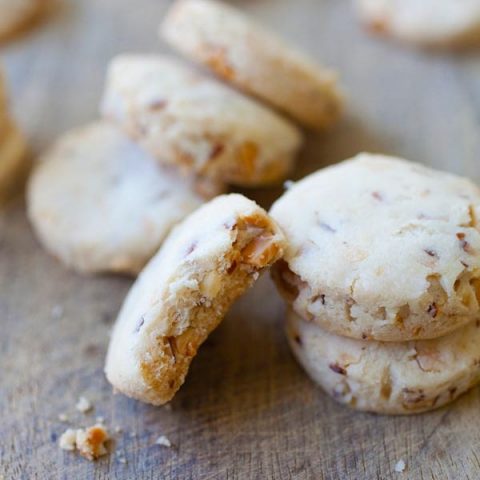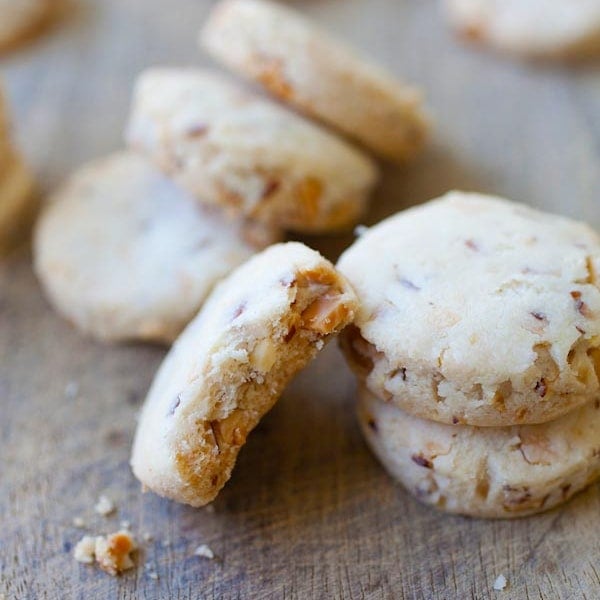 Super crumbly almond cookies with chopped almonds in the cookies. They're so good you won't stop eating!
Ingredients
130 g (4.5 oz. or 1/2 cup) shortening
70 g (1/2 cup) icing sugar (powdered sugar)
1/4 teaspoon salt
80 g (1/2 cup) corn starch
120 g (1 cup) all-purpose flour or plain flour
60 g (2 oz.) almond flakes (lightly roasted)
1/4 teaspoon almond extract, optional
Utensil needed: Round cookie cutter
Instructions
Preheat oven to 160°C (325°F), lined a baking sheet with parchment paper.
In a medium bowl, beat shortening, icing sugar and salt, and almond extract if using, until smooth.
Add sieved corn flour and all purpose flour, follow by almond flakes. Stir till well incorporated to become a soft dough.
Roll dough between sheets of plastic until 1cm thick. Stain cookie cutter with some flour and cut into rounds. Arrange on baking sheets.
Bake in preheated oven at 160°C (325°F) for 20 minutes. Remove and let cool completely. Store in airtight container.
Nutrition Information
Yield
8
Serving Size
8 people
Amount Per Serving
Calories

271
Total Fat

16g
Saturated Fat

4g
Unsaturated Fat

0g
Sodium

75mg
Carbohydrates

29g
Fiber

1g
Sugar

9g
Protein

2g