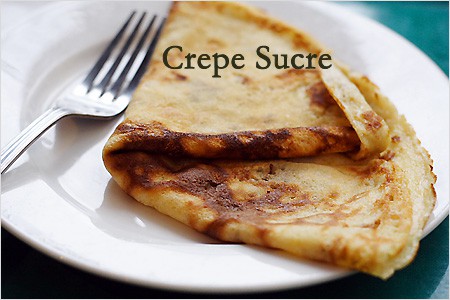 I have been eating this simple but fulfilling crepe sucre for days as my afternoon snack. I got it from a cozy little creperie at the corner of my hotel.
Although not quite similar, crepe sucre reminds me of Malaysian roti canai with sugar…both are equally great snacks and perfect with coffee…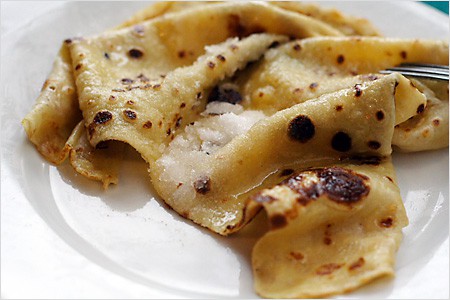 Note: One crepe sucre costs €2.30 in Cannes.
To make crepe sucre at home, please check out the recipes below:
Clotilde's Crepes