Black Pepper Chicken Recipe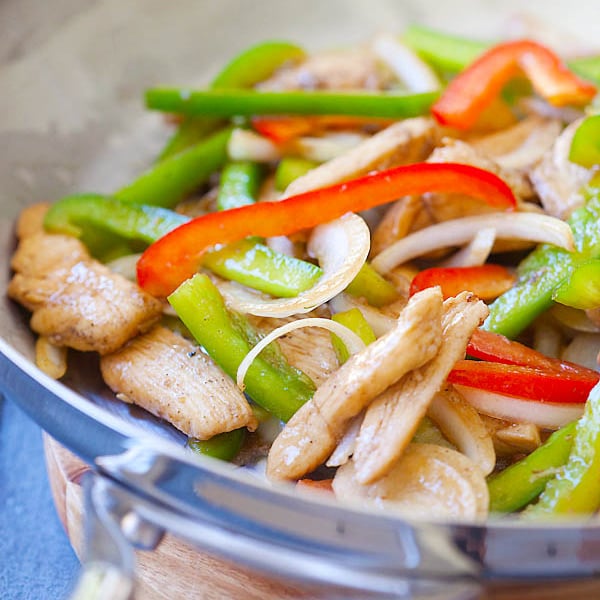 http://rasamalaysia.com/black-pepper-chicken-recipe/
Black Pepper Chicken Recipe
Do you love black pepper? I do.
Think black pepper crab, black pepper beef (served on a sizzling hot plate!), and black pepper in the many concoctions that ultimately add depth and awesomeness to the dish. Don't you just love black pepper?
I made black pepper chicken for dinner last night. It was a very spontaneous recipe. I had a chicken breast, a bag of onions, and a green bell pepper. Then, I thought about black pepper chicken. Though not as sinfully delicious as black pepper beef, it was still wonderful.
The caramelized onions lend a natural sweetness to this black pepper chicken dish, and help tone down the heat from the black pepper. Black pepper chicken goes extremely well with rice, or even tortilla.
Below is my black pepper chicken recipe, a painless 30-minute meal that anyone can do. If you have a sizzling hot plate like the ones at restaurant, feel free to serve it on the hot plate for extra sizzles!
Click Images Below for Similar Recipes:
LOVE THE RECIPE & PHOTOS? PLEASE SHARE:
Sign Up for Email Updates
Enter your email for new updates: recipes, giveaways, and more!