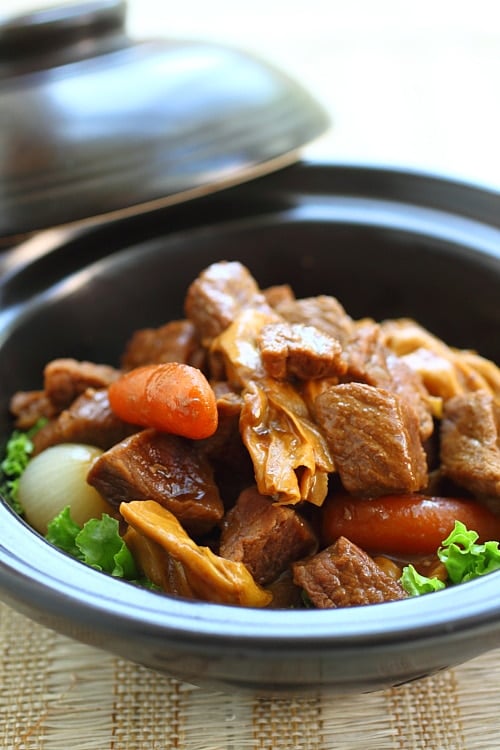 Cantonese Beef Stew
Ingredients:
2 tablespoons oil
1/2 small onion, cut into small pieces
2 cloves garlic
250 g beef, cut into small cubes
½ cup water
6 mini carrots
2 sticks dry beancurd sticks, soak in warm water for 30 minutes, cut into pieces
1 tablespoon soy sauce
1 tablespoon oyster sauce
½ teaspoon sesame oil
1 tablespoon Shaoxing wine
3 dashes white pepper
Method:
1. Heat up a claypot with the oil and add the onion and garlic, stir-fry until aromatic.
2. Add the beef into the claypot, followed by the carrot and beancurd sticks.
3. Add the water and all the seasonings, stir to combine well.
4. Cover the claypot, turn the heat to low, simmer and cook until the beef becomes tender.
5. Serve hot with steamed white rice.
Most-Pinned Recipes
Ginger Garlic Baked Chicken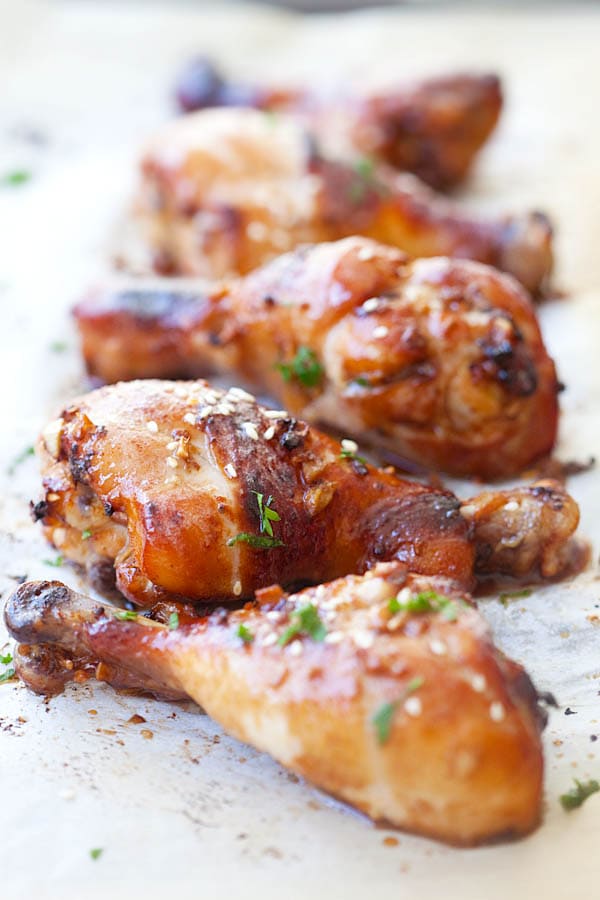 Crab Rangoon (Cream Cheese Wontons)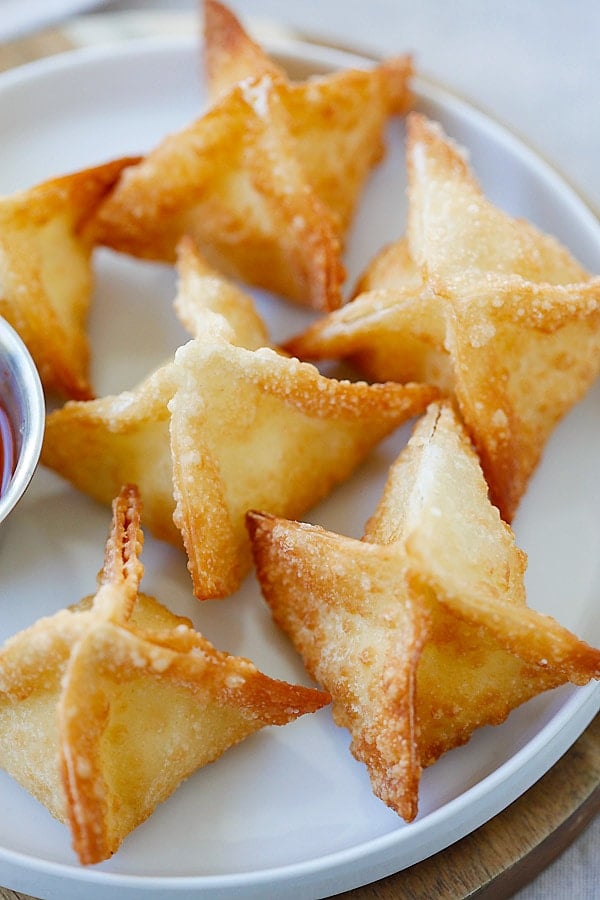 Chicken Wontons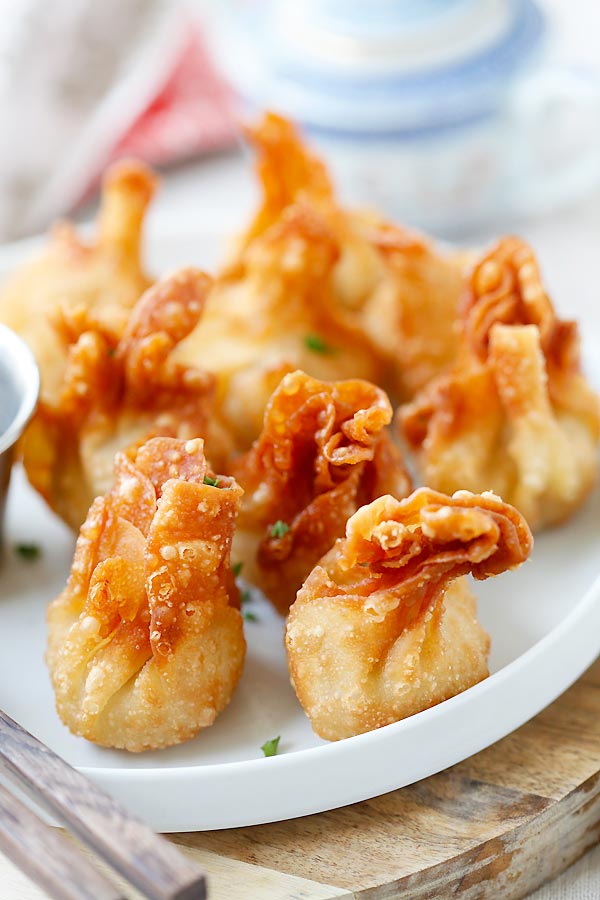 Onion Scallion Beef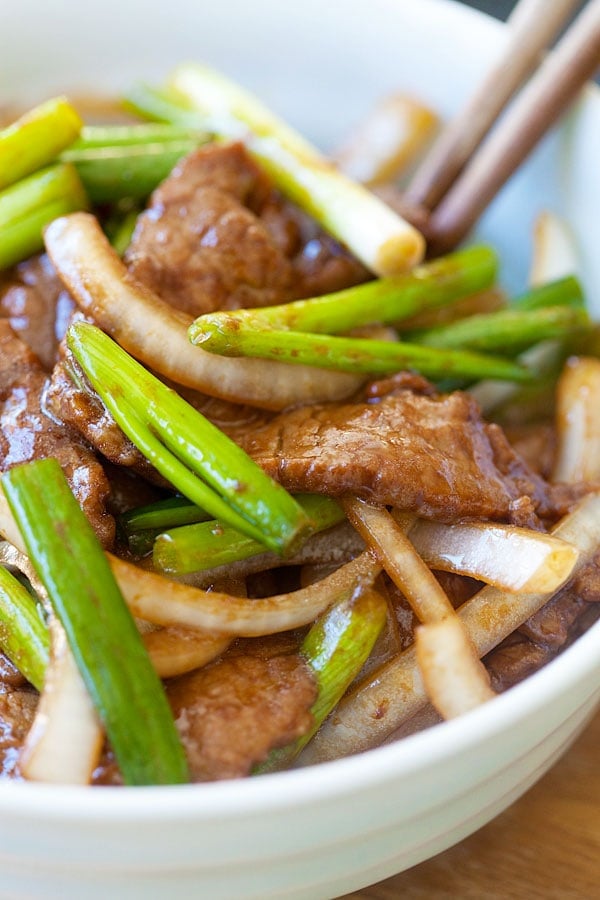 Thai Chicken Sate with Peanut Sauce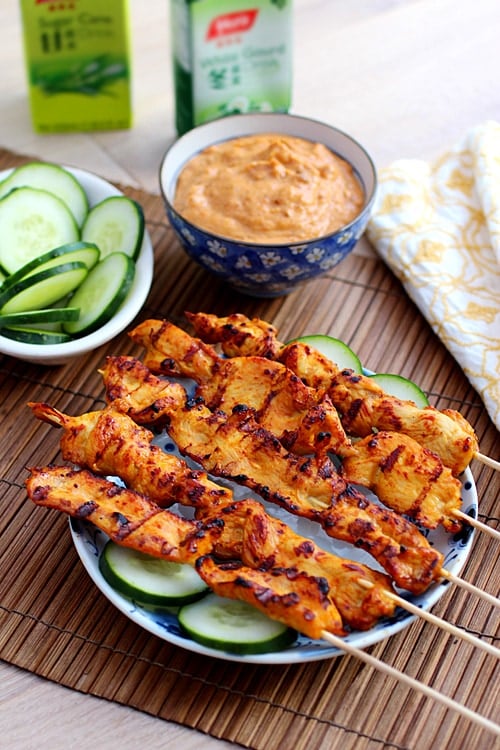 Thai Peanut Sauce