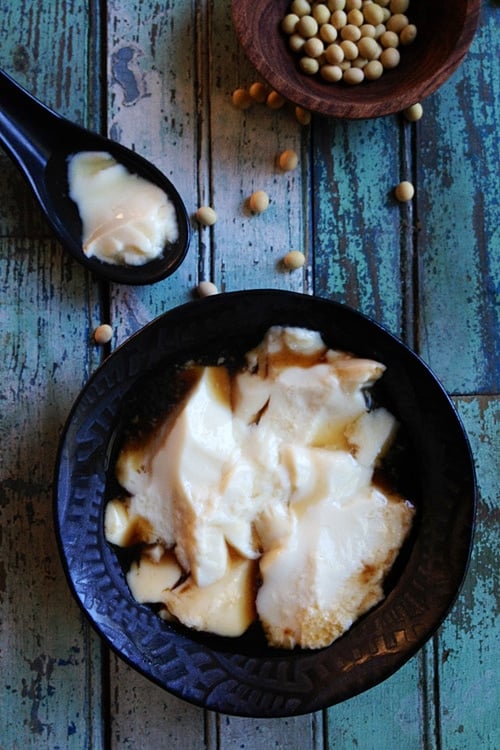 Sweet Tofu Pudding (Doufu Hua/豆腐花) Recipe
Serves 6 people | Prep Time: 15 Minutes | Total Cook Time: 10 Minutes
Ingredients:
6 cups homemade soy milk
2 teaspoons gypsum
2 teaspoons cornstarch or potato starch
1/3 cup water
Ginger Syrup:
One 2-inch piece fresh ginger, peeled and pounded
8 oz rock sugar
1 cup water
1 screwpine (pandan) leaf, knotted
OR
Gula Melaka Syrup:
8 oz gula Melaka
1 cup sugar
1 screwpine (pandan) leaf, knotted
Method:
Make the syrup by boiling the ingredients until the syrup reduces to a thicker consistency. If you make both syrups, reduce the amount by half.
In a bowl, mix together the gypsum, starch and water. Stir to combine well.
Bring the soy milk to boil. As soon as it boils, skim off the foam/bubbles. Turn off the heat.
Stir the gypsum mixture and add to a wide pot. Pour the soy milk into the pot, at about 1 foot above the pot. This will make sure that the gypsum mixture distributes well in the soy milk. DO NOT STIR.
Cover the pot with a kitchen towel and then with the lid. Let the tofu pudding set, for about 1 hour.
To serve, use a shallow ladle to scrape some of the tofu pudding into a serving bowl. Add some syrup and serve immediately.
Cook's Notes:
(Suggested by Andrea Nguyen, author of Asian Tofu)
Preferably, use homemade soy milk instead of store-bought soy milk. Homemade soy milk tends to be richer. If you use store-bought soy milk, boil it longer and reduce it so it becomes richer and thicker.
To minimize the bubbles that form at the top surface of the tofu pudding, skim off the foam/bubbles at the top of the soy milk and pour the soy milk gently into the diluted coagulant.
Make sure you stir the gypsum mixture well before pouring the soy milk into it.
DO NOT do it the other way around, meaning pouring the gypsum mixture into the hot boiling soy milk. According to Andrea, there will be too much agitation so the curds and whey got broken up, hence the tofu pudding will not be solid enough and pudding-like.
Scrape off the top layer of the tofu pudding before serving.
Most-Pinned Recipes
Ginger Garlic Baked Chicken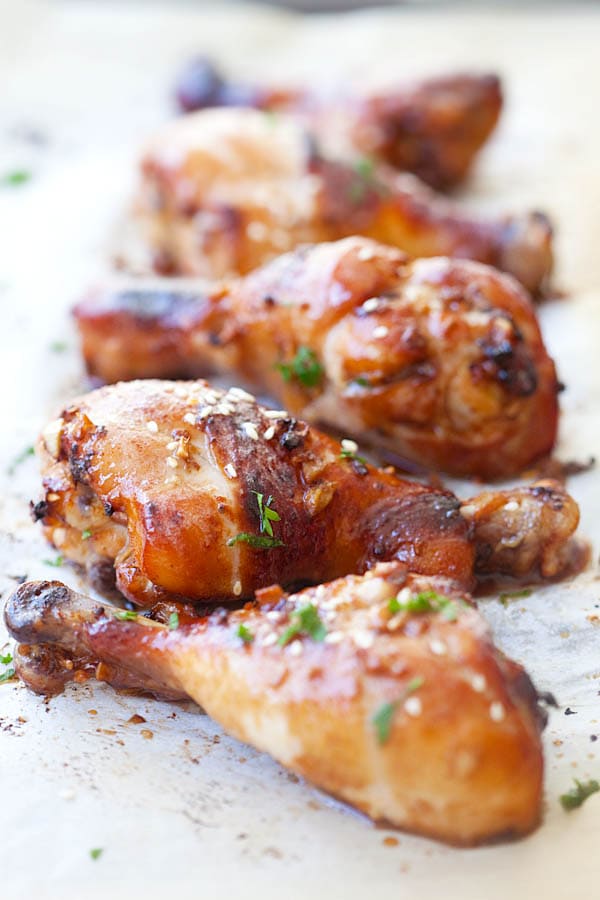 Crab Rangoon (Cream Cheese Wontons)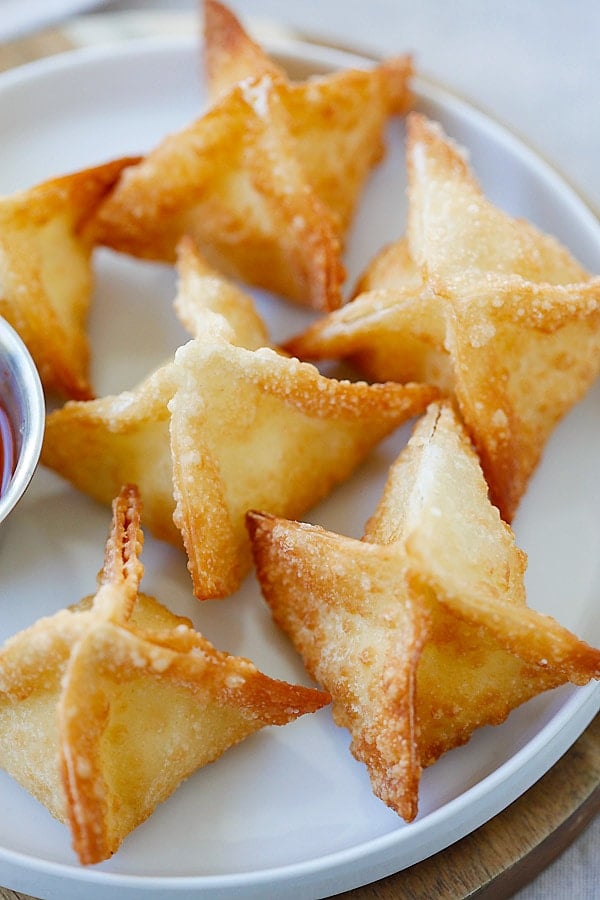 Chicken Wontons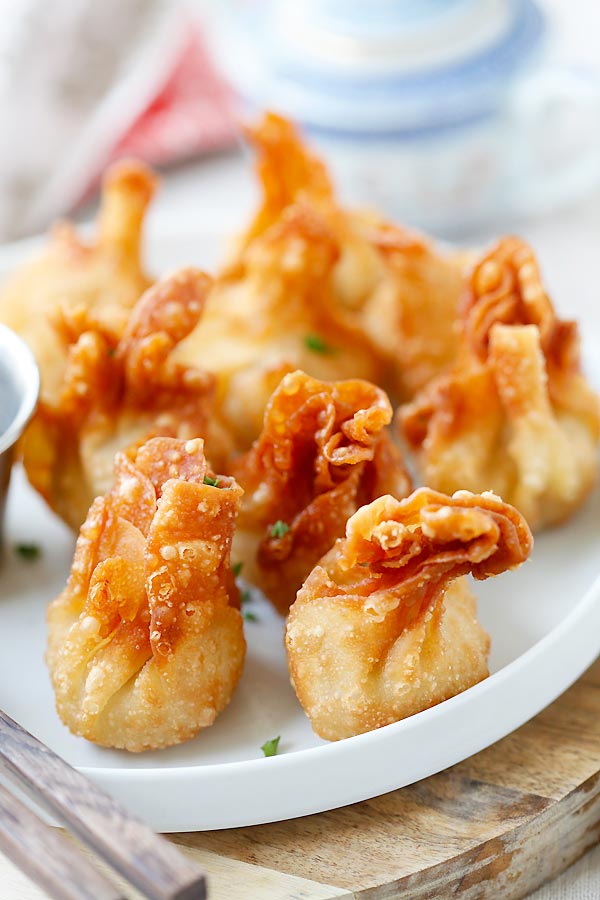 Onion Scallion Beef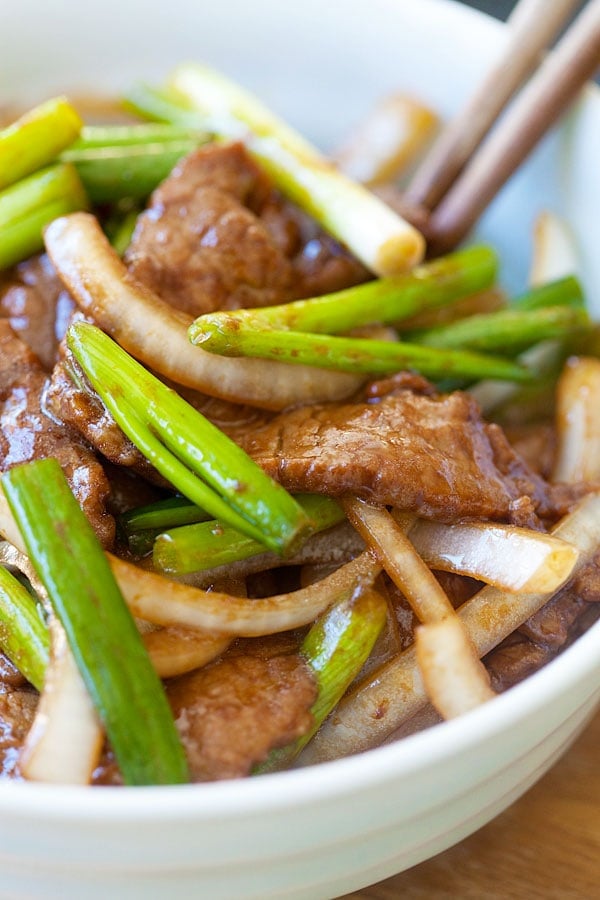 Thai Chicken Sate with Peanut Sauce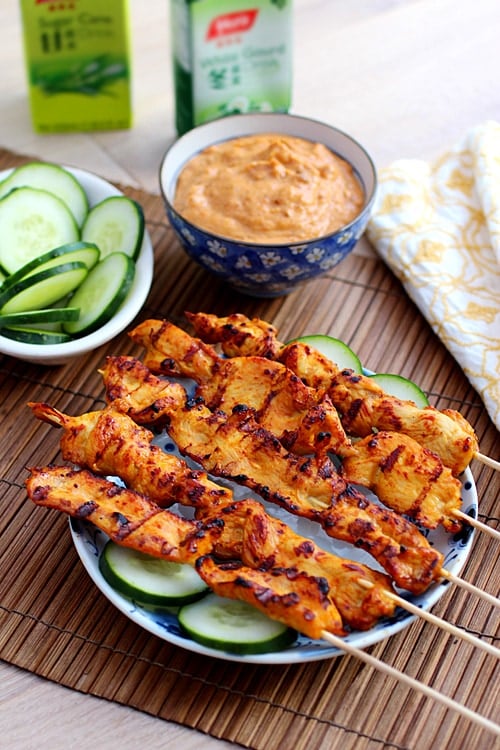 Thai Peanut Sauce