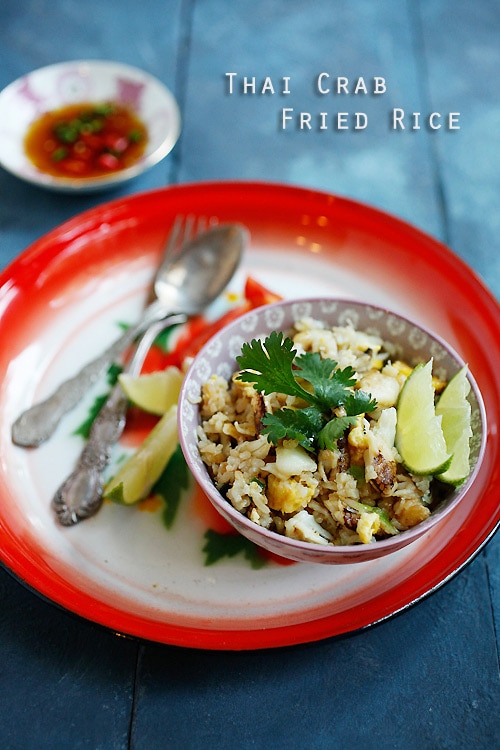 Thai Crab Fried Rice Recipe
Serves 2 | Prep Time: 25 Minutes | Cook Time: 5 Minutes
Ingredients:
2 1/2 tablespoons oil
2 garlic, finely minced
2 cups tightly packed overnight rice
1 1/2 tablespoons fish sauce
1 1/2 tablespoons light soy sauce
2 eggs, lightly beaten
4 – 6 oz freshly picked crab meat (preferred) or frozen crab meat
3 dashes white pepper
3 scallions, cut into small rounds
Cilantro leaves, for garnishing
Lime wedges
Cucumber slices
Tomato wedges
Nam Pla Prik:
3 bird's eye chilies (Thai chilies), cut into small pieces
1 tablespoon fish sauce
Method:
Loosen the overnight rice with your hand or a spoon so there are no lumps. Combine the cut chilies and fish sauce in a small saucer. Set aside.
Heat up a wok on high heat. When the wok is fully heated, add 2 tablespoons oil. When the oil is fully heated, add the garlic and stir-fry until light brown or aromatic. Add the rice into the wok and use the spatula to toss and stir the rice around. Add the light soy sauce and fish sauce, continue to stir and combine well with the rice.
Use your spatula and push all the rice to one side of the wok. Add the remaining 1/2 tablespoon oil in the wok and add in the beaten eggs. Leave the eggs to cook and set a little bit. Use the spatula to fold the rice on top of the eggs. Wait for about 1 minute, and then continue to stir and break the eggs into smaller pieces and make sure that they are nicely distributed in the rice.
Stir-in the crab meat and continue to stir-fry. The crab meat might make the fried rice slightly wet. Continue to stir-fry the fried rice until the rice is slightly toasted and fluffy. Add the white pepper powder and scallions, stir a few times, dish out and garnish the crab fried rice with cilantro leaves, and serve with lime wedges, cucumber slices, tomato wedges, and the cut chilies in fish sauce.
Cook's Notes:
I picked the crab meat from a 1.5-lb Dungeness crab, which yields 6 oz crab meat.
Please use overnight rice, meaning the rice that is cooked a night before and left in the fridge. This will ensure that the fried rice is not "wet" but fluffy as overnight rice has lesser moisture content.
For this recipe, use light soy sauce, or soy sauce which is lighter in color. I recommend Healthy Boy brand Thai light soy sauce. Darker soy sauce such as Japanese soy sauce or Chinese soy sauce will not yield the best result. If you can't find Healthy Boy brand soy sauce, you can use Taiwanese Kimlan brand light soy sauce.
Most-Pinned Recipes
Ginger Garlic Baked Chicken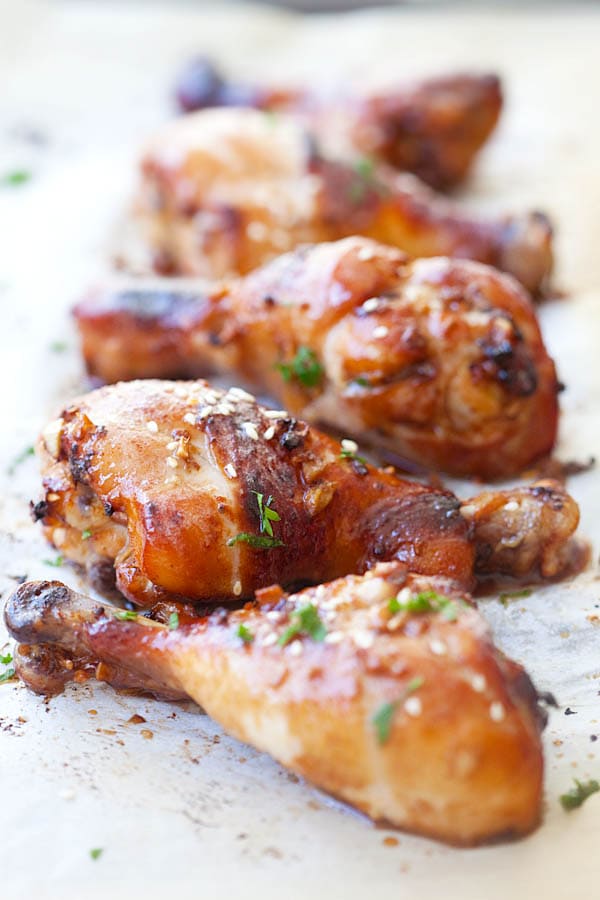 Crab Rangoon (Cream Cheese Wontons)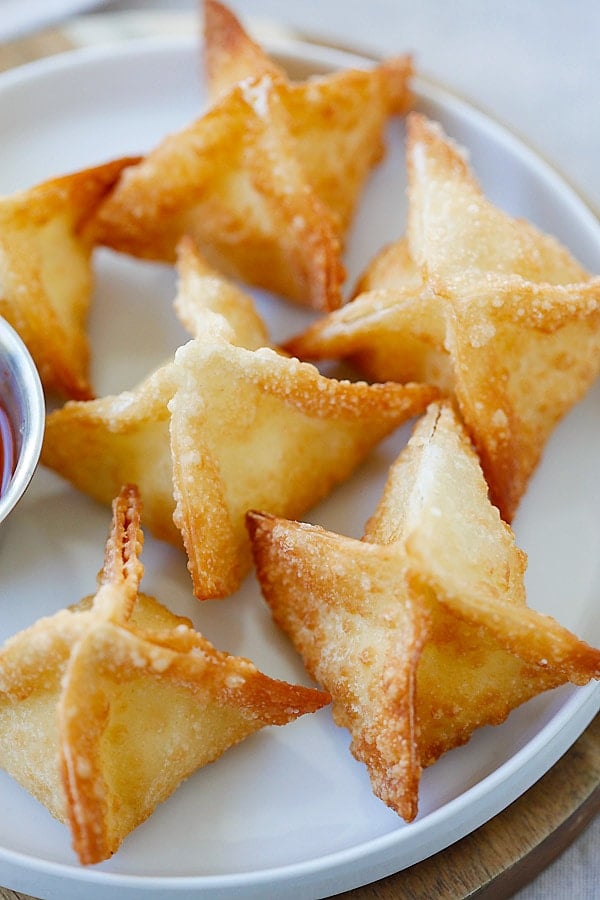 Chicken Wontons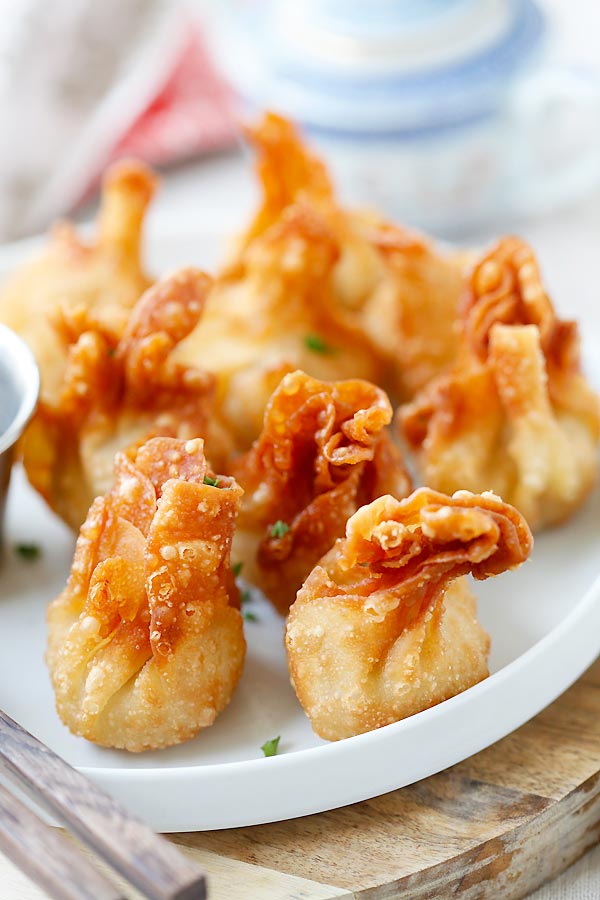 Onion Scallion Beef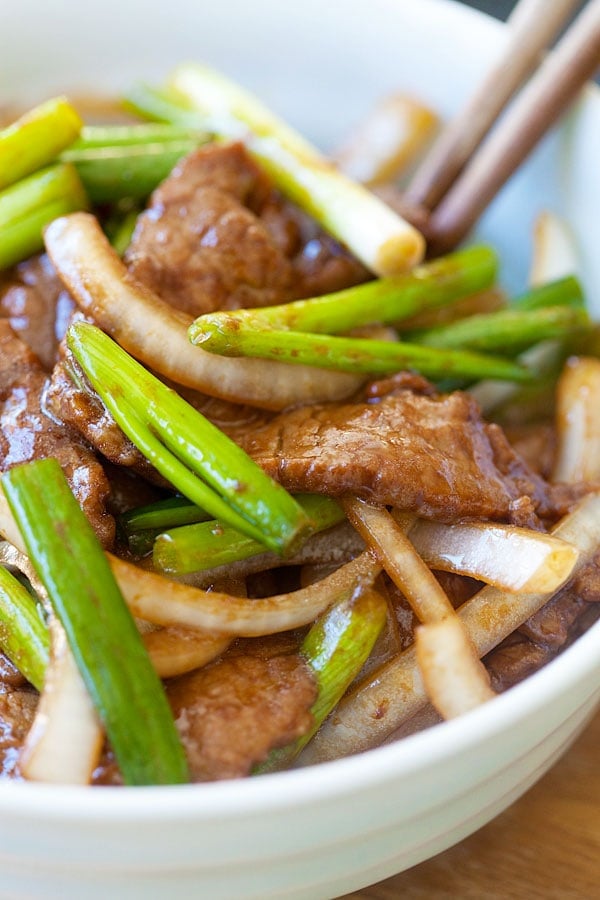 Thai Chicken Sate with Peanut Sauce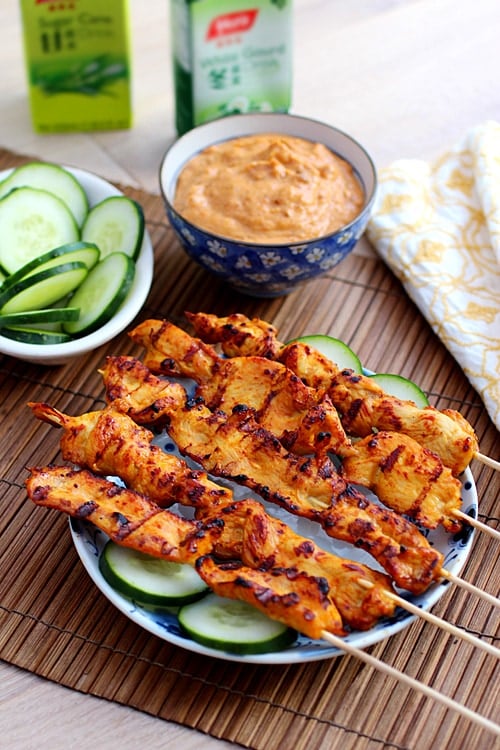 Thai Peanut Sauce