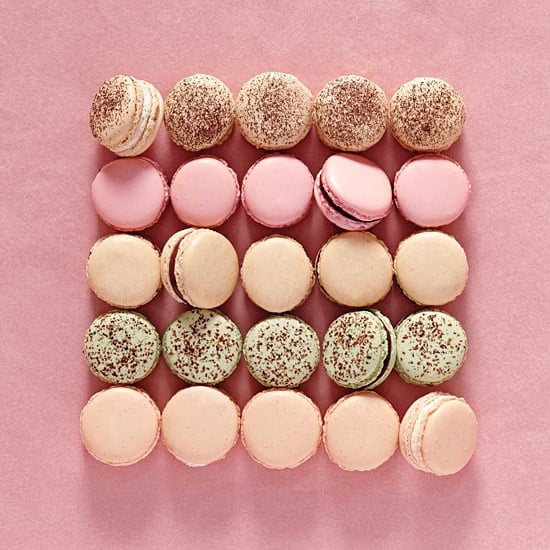 French Macarons
French macarons—those pretty, light, airy, meringue-based, melt-in-your-mouth confection is everyone's favorite.
Prep time:
Total Time:
Makes20 to 25 sandwich cookies
Ingredients:
2/3 cup sliced blanched almonds (71 grams)
1 cup confectioners' sugar (117 grams)
2 large egg whites, room temperature
1/4 cup granulated sugar (53 grams)
Filling
Method:
1. Preheat oven to 350 degrees with rack in lower third. Place almonds in a food processor; process until as fine as possible, about 1 minute. Add confectioners' sugar; process until combined, about 1 minute.
2. Pass almond mixture through a fine-mesh sieve. Transfer solids in sieve to food processor; grind and sift again, pressing down on clumps. Repeat until less than 2 tablespoons of solids remains in sieve.
3. Whisk egg whites and granulated sugar by hand to combine. Beat on medium speed (4 on a KitchenAid) 2 minutes. Increase speed to medium-high (6) and beat 2 minutes. Then beat on high (8) 2 minutes more.
4. The beaten egg whites will hold stiff, glossy peaks when you lift the whisk out of the bowl. Add flavoring and food coloring, if desired, and beat on highest speed 30 seconds.
5. Add dry ingredients all at once. Fold with a spatula from bottom of bowl upward, then press flat side of spatula firmly through middle of mixture. Repeat just until batter flows like lava, 35 to 40 complete strokes.
6. Rest a pastry bag fitted with a 3/8-inch round tip (Ateco #804) inside a glass. Transfer batter to bag; secure top. Dab some batter remaining in bowl onto corners of 2 heavy baking sheets; line with parchment.
7. With piping tip 1/2 inch above sheet, pipe batter into a 3/4-inch round, then swirl tip off to one side. Repeat, spacing rounds 1 inch apart. Tap sheets firmly against counter 2 or 3 times to release air bubbles.
8. Bake 1 sheet at a time, rotating halfway through, until risen and just set, 13 minutes. Let cool. Pipe or spread filling on flat sides of half of cookies; top with remaining half. Wrap in plastic and refrigerate.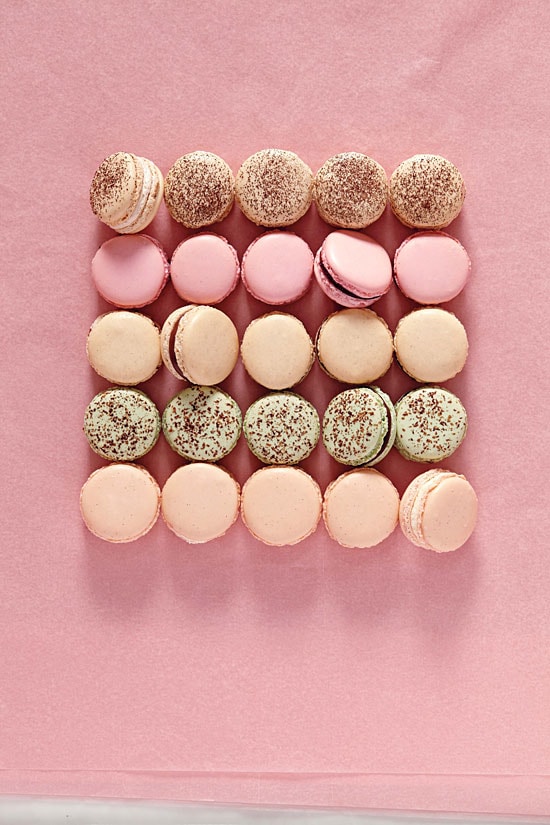 French macarons—those pretty, light, airy, meringue-based, melt-in-your-mouth confection in everyone's favorite. Of course, I am a big fan, and even my 3-year old picky eater is a big fan. I remember a few months ago, we took him to downtown LA's famed Bottega Louie and the only thing he wanted was all the colorful French macarons. We bought him half a dozen, which was over $15 and he finished them in less than a few bites. So French macarons have been my secret weapon for my son….whenever he does and accomplishes something amazing, he gets a French macaron as a reward. At over $3 a pop at bakeries or patisserie, it's quite a hefty price tag, but a macaron is a macaron, and they are that precious!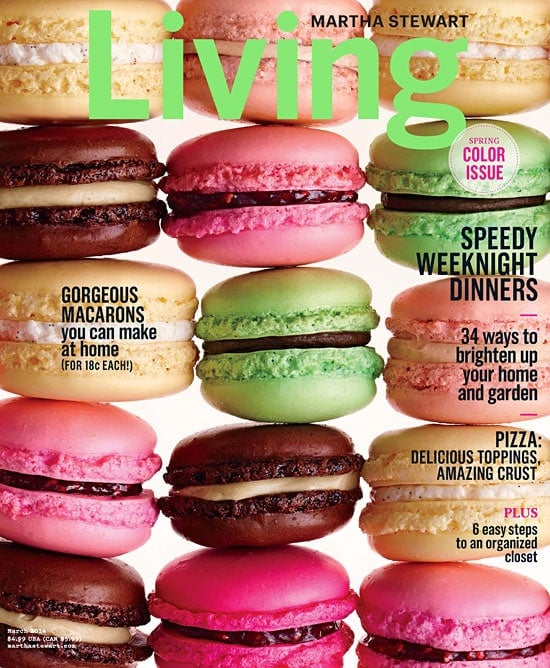 French macarons can be challenging to make, that's why I wanted to share with you a basic macaron recipe from Martha Stewart's Living, March 2014 issue. You only need 4 basic ingredients to make macarons, and the filling can be your favorite ganache, buttercream, jam, chocolate, coconut, or raspberry.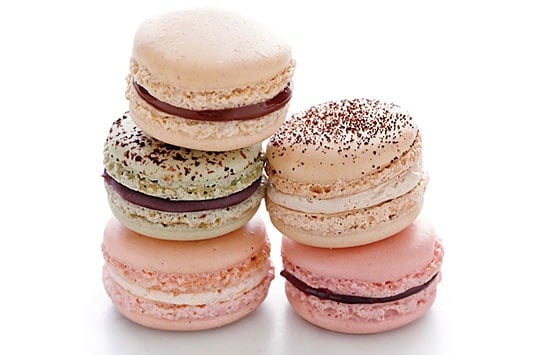 Fill the filling between two macarons and you have the light-as-a-feather classic French treats that give your dessert a dose of sophistication. I will have to try this French macarons recipe soon and start making my son his favorite confection so I can save some money!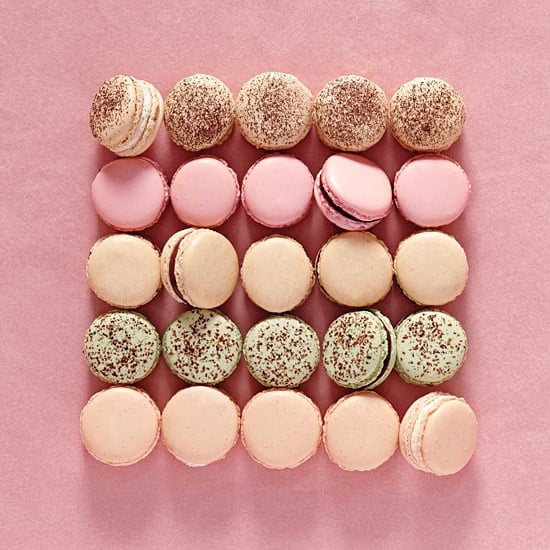 Rate This
Recipe Name
Preparation Time
Cook Time
Total Time
Average Rating

Based on 3 Review(s)