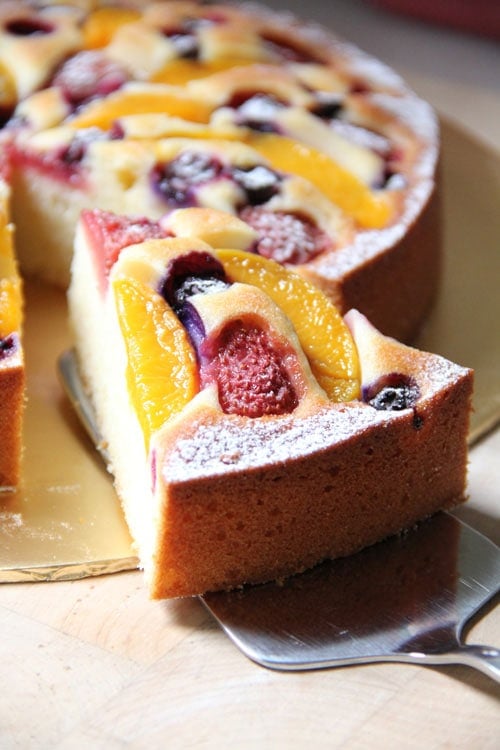 Fruit Pastry Cake
Makes 1 cake | Prep Time: 30 mins | Bake Time: 60-70 mins
Contributed by: CP Choong
Adapted from Happy Home Baking
Ingredients:
100g (3.5 oz) unsalted butter, softened
180g (6.5 oz) castor sugar
50g (1.5 oz) sour cream (or replaced with same amount of low fat yogurt)
3 large eggs, lightly beaten, room temperature
1 tsp vanilla extract
1 tsp lemon or orange zest
210g (7.5 oz) all purpose flour / plain flour
1 tsp baking powder
500g (18 oz) fruits (tossed with 2 tbsp sugar, optional)
Method:
Wash, cut (chunks or slices, as desired) and drain fruits, toss with sugar (if desired) and set aside. (If using canned fruits, wash the fruits to remove syrup, omit the sugar)
Grease and flour the sides of a 9" round pan or 8" square pan and line the base with parchment paper.
With a electric mixer, cream butter, sugar and sour cream (yogurt) till light and fluffy.
Dribble in the eggs gradually and beat till incorporated in the batter. (The mixture may appear slightly curdled)
Add vanilla extract and zest. Mix to combine.
Sieve over flour and baking powder and mix till smooth.
Pour batter into prepared pan and smooth out the top with a spatula.
Arrange fruits on top, do not press the fruits down into the batter. Decorate the fruits as desired.
Bake in preheated oven at 180C (350F) for 60-70 minutes or until a skewer comes out clean when inserted into the cake. Cover the top with aluminium foil in the last 15 minutes of baking to prevent the top from over browned.
Leave the cake to cool in the pan for 5-10 minutes. Unmold and transfer to wire rack to let cool completely. Dust the cake with some icing sugar if desired.
Cook's Note:
You can use strawberries, blueberries, peaches, bananas, oranges, pears, apples, pineapple, or any other fruits that are not too juicy. I omitted the sugar and used as much fruits, either fresh or canned, as needed to fill the top of the cake.
Most-Pinned Recipes
Brownie Butter Cake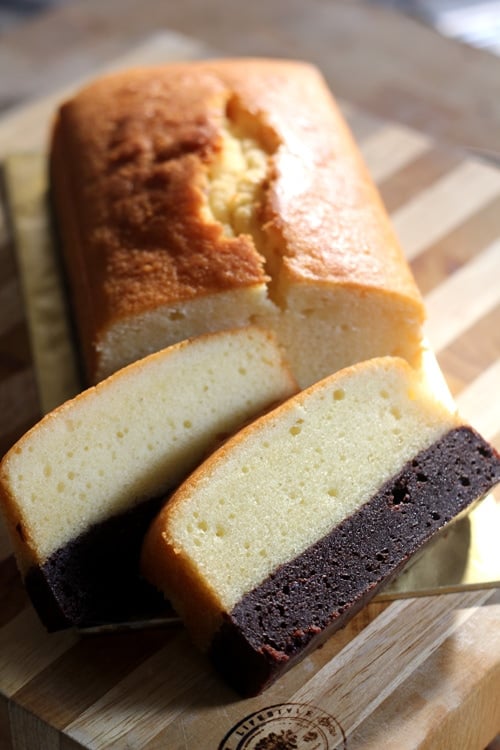 Nutella Cheesecake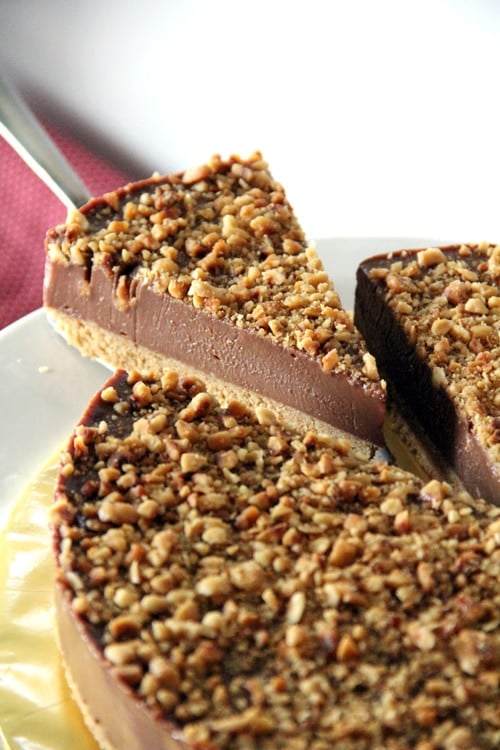 Chocolate Chip Cookie Dough Cheesecake Bar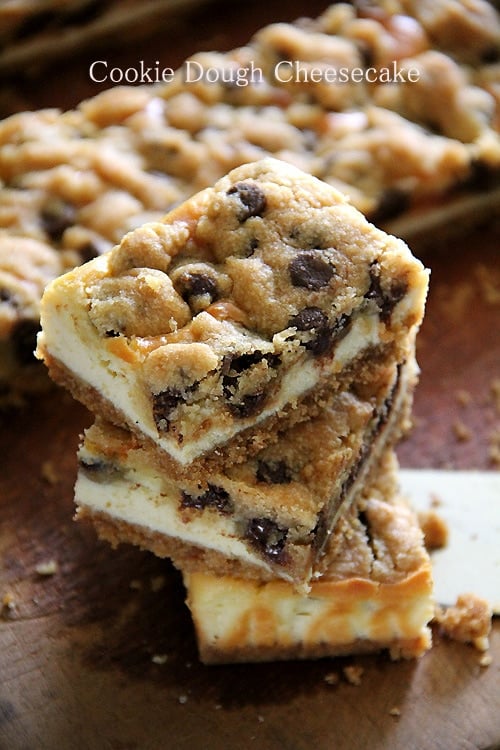 Butter Cake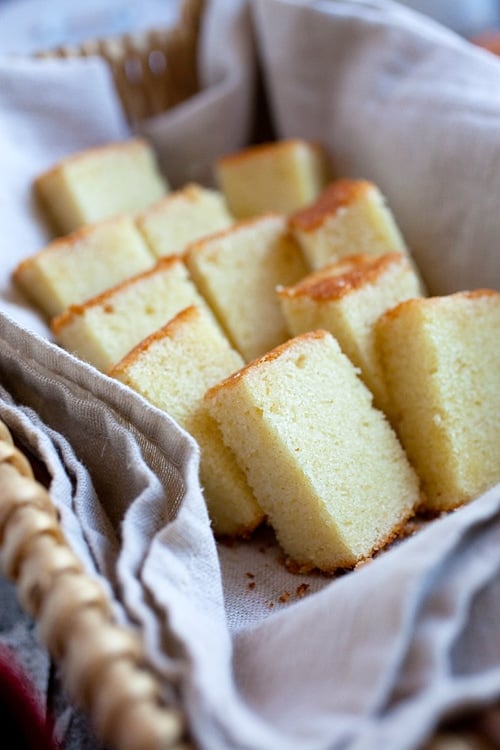 Peanut Butter Cheesecake Brownies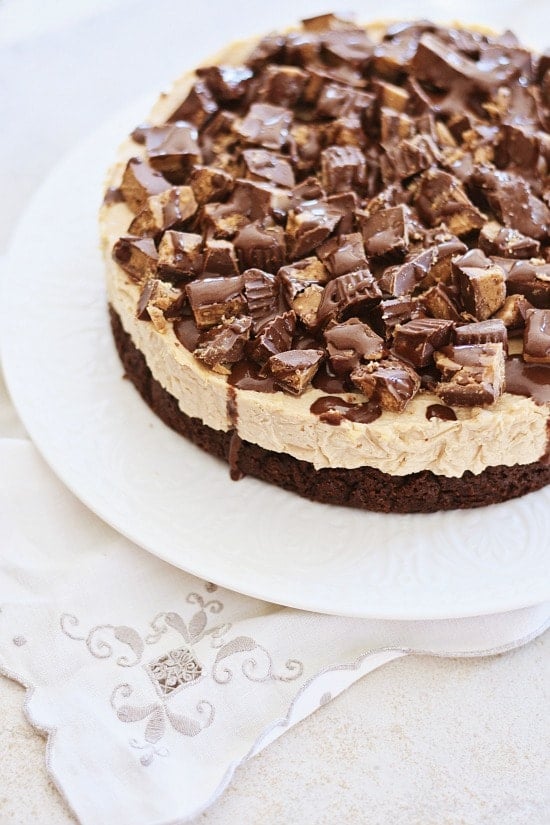 Meyer Lemon Pound Cake