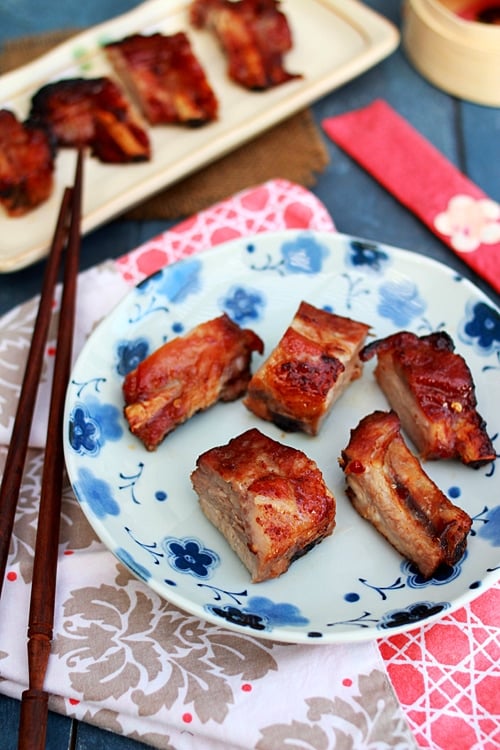 Honey-Glazed Baby Back Ribs Recipe
Adapted from Food and Wine October 2012
Serves 2 | Prep Time: 10 minutes | Cook Time: 2 hours and 5 minutes
Ingredients:
1 rack baby back rib, halved lengthwise
Salt to taste
2 tablespoons honey for broiling
Marinade Sauce:
1/4 cup hoisin sauce
2 teaspoons unsulfured molasses
2 tablespoons soy sauce
2 tablespoons honey
2 tablespoons coarsely chopped peeled fresh ginger
1/4 teaspoon garlic powder (or 3 garlic cloves, minced)
1 tablespoon sambal oelek/Chinese chile-garlic sauce
Method:
Mix all the ingredients for the Marinade Sauce in a bowl. Stir well to combine.
Lightly season the baby back rib with salt, to taste.
Brush the ribs evenly with the Marinade Sauce on both sides and marinate for at least 8 hours or overnight in the refrigerator.
Preheat the oven to 325°F (160°C). Line a large baking sheet with heavy aluminum foil, lay the ribs on top, and tightly cover with foil. Roast for 2 hours.
Remove the ribs from the oven and uncover. Brush the ribs with the honey.
Transfer the ribs to the broiler and broil at 500°F (260°C) for 5-6 minutes or until the ribs are glazed and browned to your liking.
Slice them into individual ribs and serve hot.
Cook's Note:
If you prefer, you can use pork spareribs instead of the baby back ribs.
Most-Pinned Recipes
Ginger Garlic Baked Chicken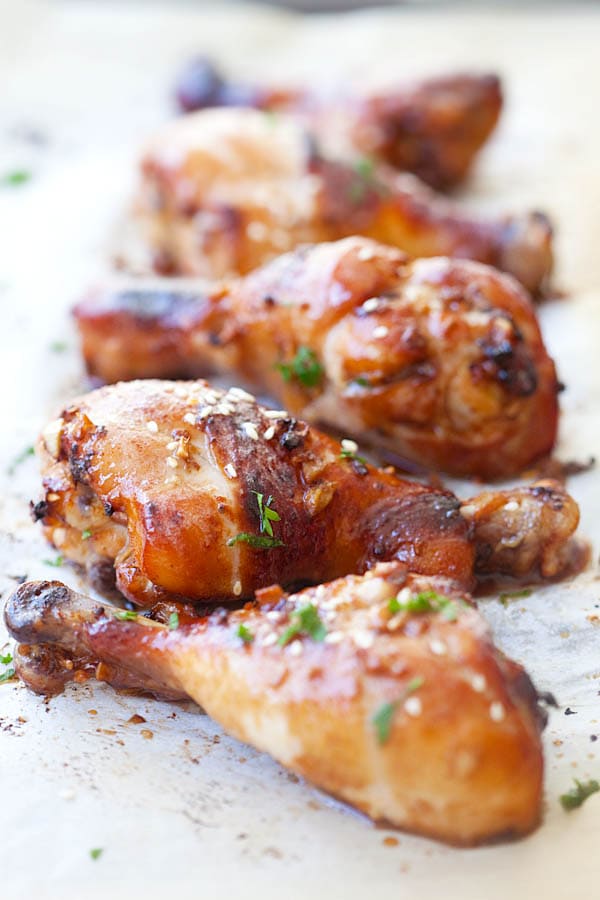 Crab Rangoon (Cream Cheese Wontons)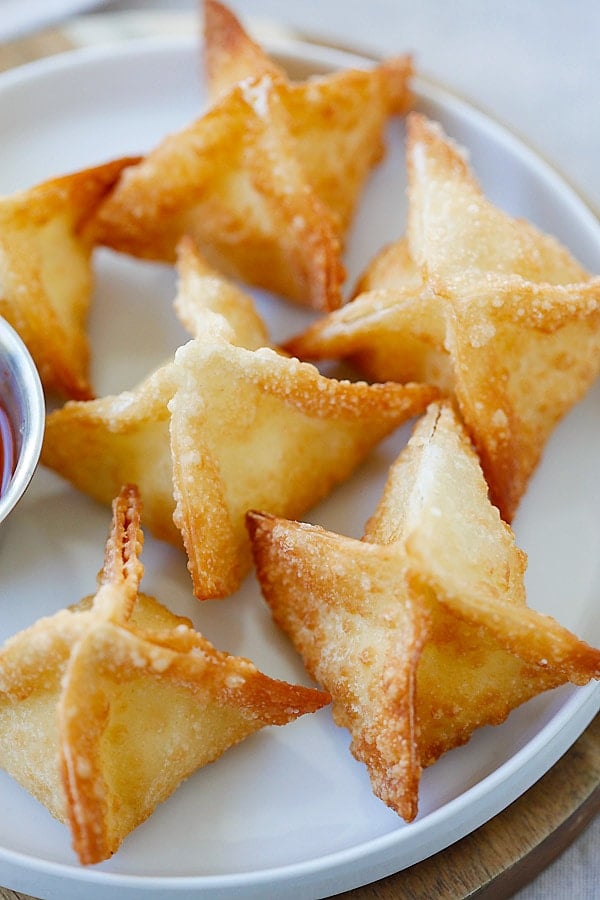 Chicken Wontons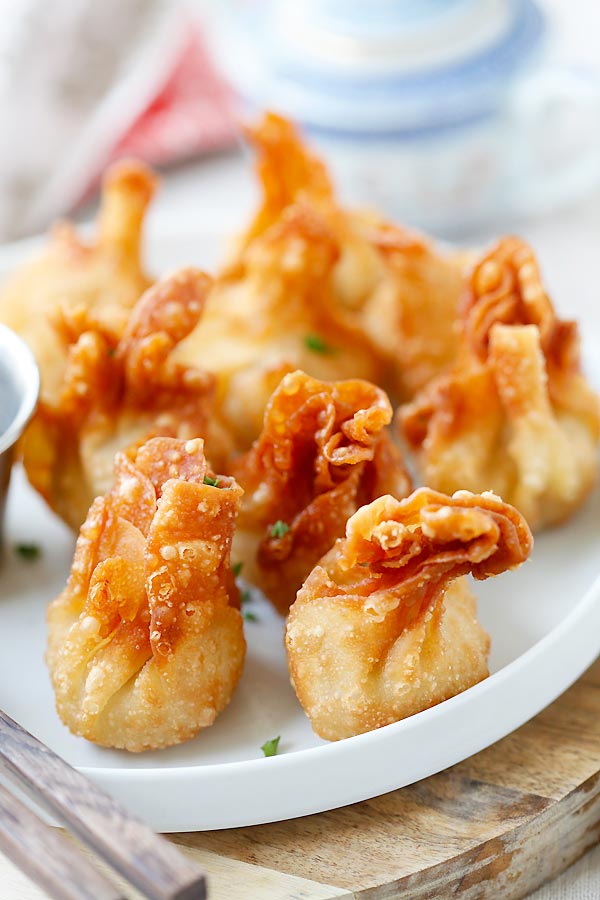 Onion Scallion Beef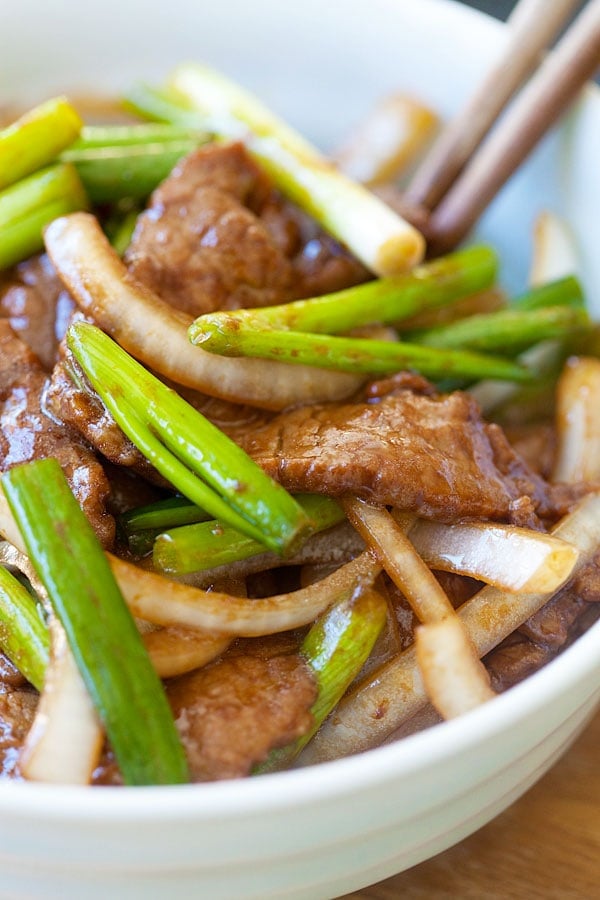 Thai Chicken Sate with Peanut Sauce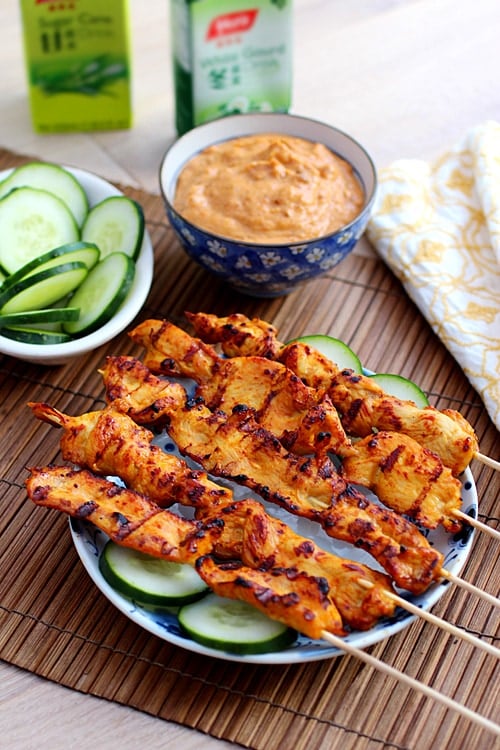 Thai Peanut Sauce