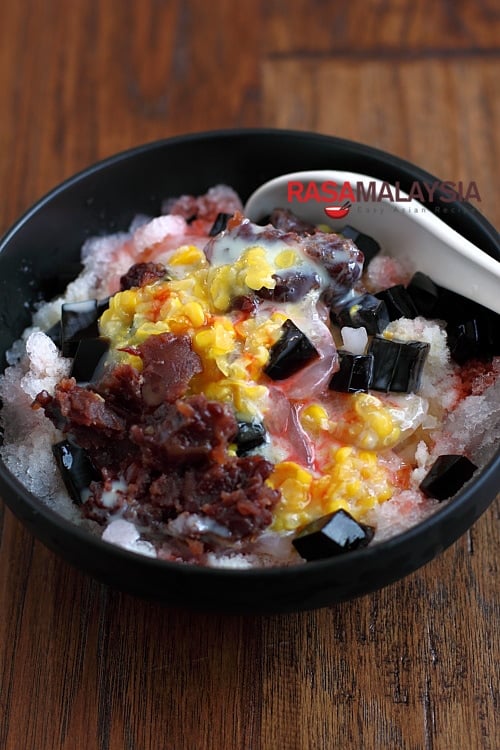 Ice Kacang (ABC) / Malaysian Shaved Ice Recipe
Ingredients:
2 cups ice cubes or crushed ice
Syrup
1/4 cup dark brown sugar
1/3 cup water
3 drops red coloring, optional
Toppings
2 tablespoons condensed milk or evaporated milk
2 tablespoons canned red beans, in kernels
2 tablespoons canned sweet corn, cream-style
2 tablespoons grass jelly pieces
Attap chee (palm nuts), optional
Method:
Add all the ingredients in the Syrup in a small sauce pan. Heat it up over medium heat. As soon as the sugar melts and the syrup starts to bubble, turn off the heat. Set aside and let cool.
Prepare the shaved ice by using a blender. Make sure the ice is completely shaved.
Transfer the shaved ice to a bowl and add 2 tablespoons syrup, follow by all the ingredients in the toppings. Serve immediately.
Cook's Note:
The syrup is enough for two servings of ice kacang.
Every country in Asia seems to have their own version of shaved ice. This is the version I grew up eating in Penang, Malaysia.
Most-Pinned Recipes
Ginger Garlic Baked Chicken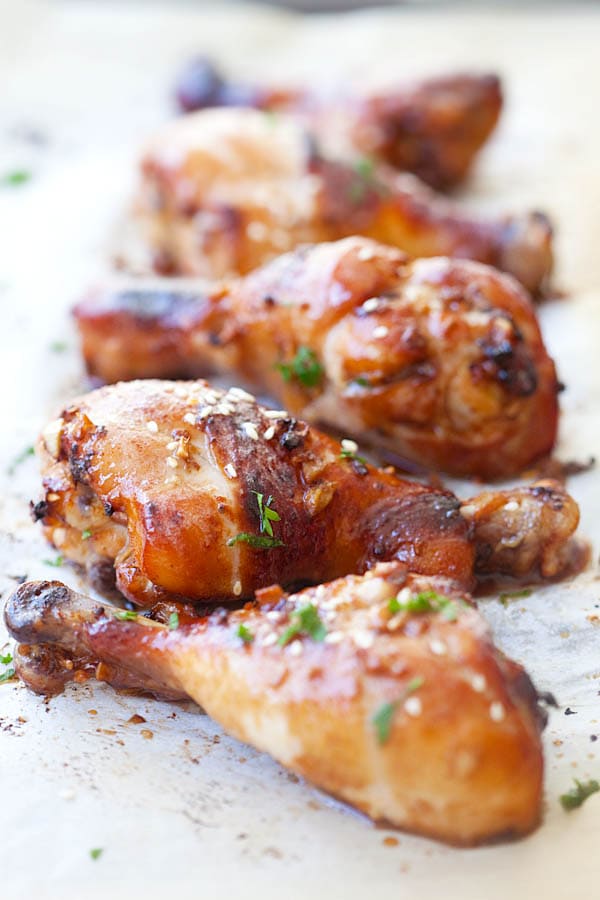 Crab Rangoon (Cream Cheese Wontons)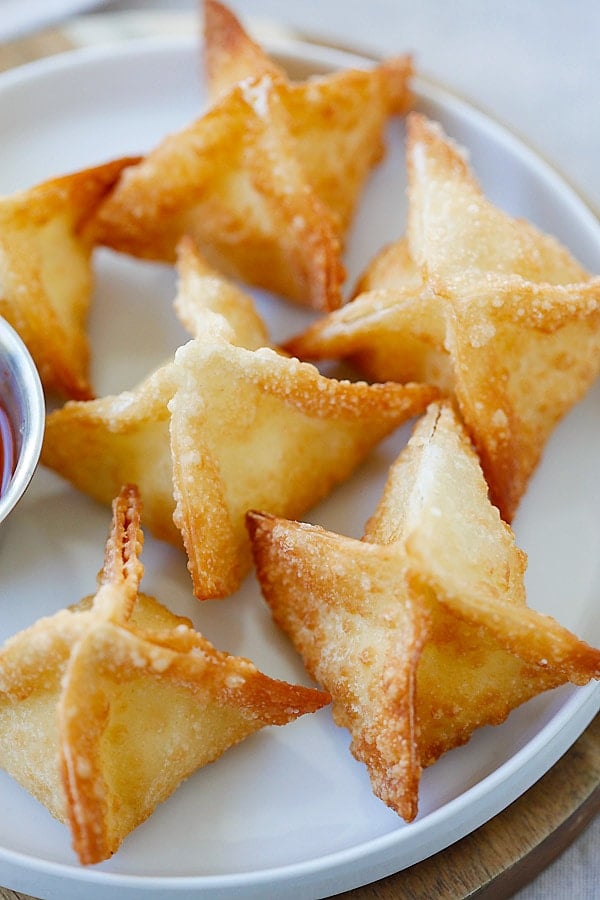 Chicken Wontons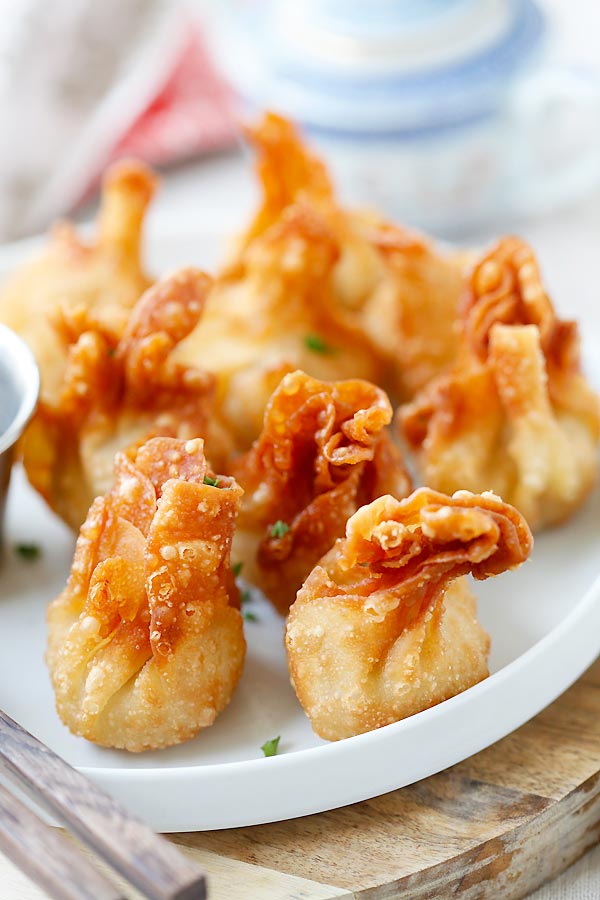 Onion Scallion Beef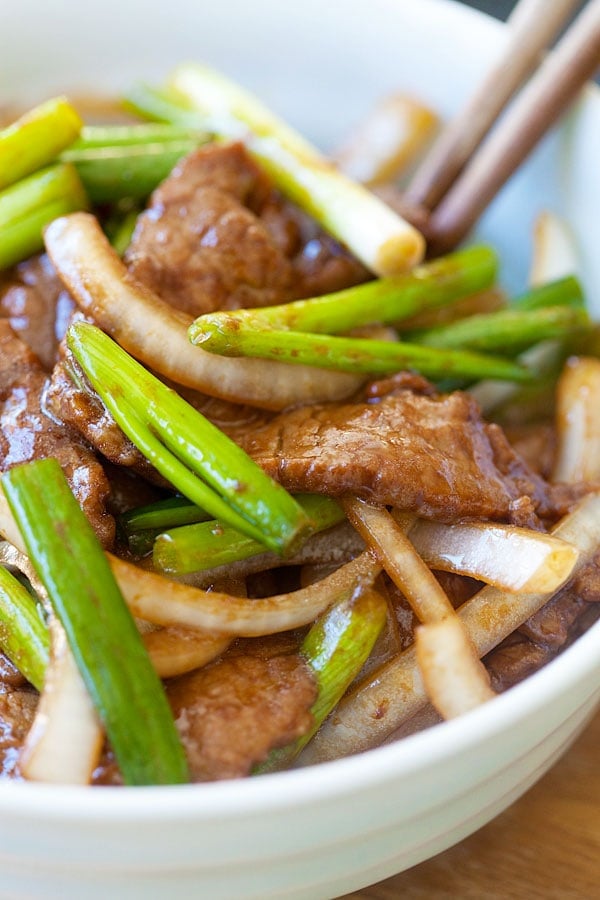 Thai Chicken Sate with Peanut Sauce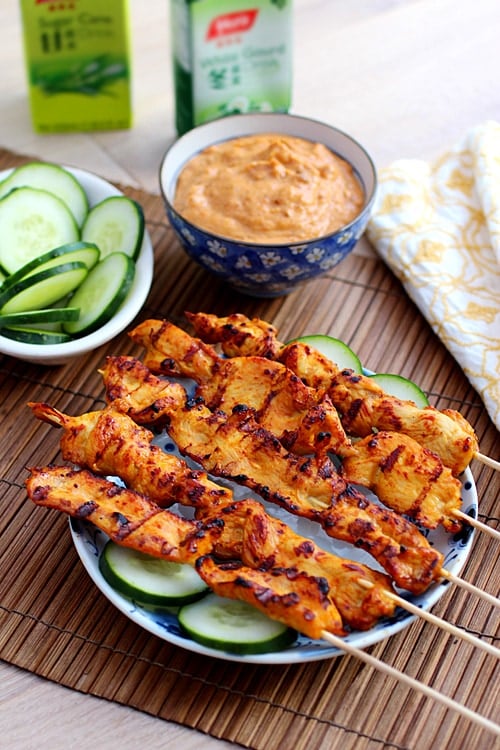 Thai Peanut Sauce