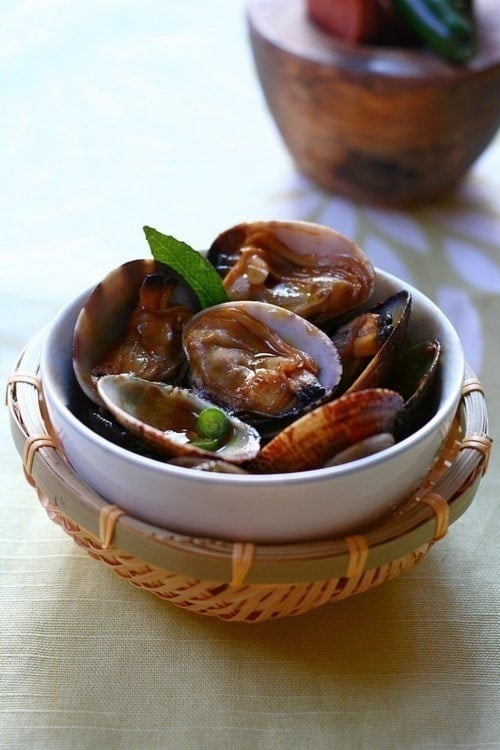 "Kam Heong" is a signature Malaysian stir-fry style that is renowned for the fragrance imparted during the cooking process, hence the Cantonese term "Kam Heong (金香)", which means "Golden Fragrance". This one-of-a-kind style of stir-frying incorporates ingredients from Malay, Chinese, and Indian cooking to produce one of the most mouth-watering palate I have ever exposed my taste buds to.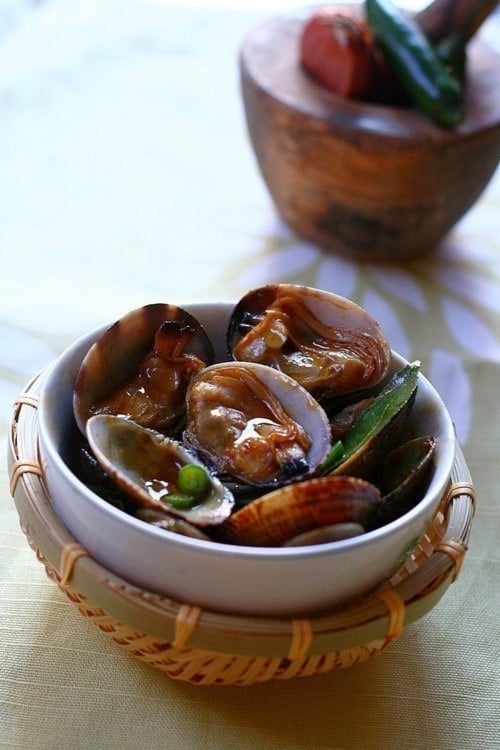 The main ingredients that give the "Kam Heong" dish its unique taste are fiery bird's eye chilies, aromatic curry leaves, crispy bits of dried shrimp, savory curry powder and soy bean paste. Stir-frying these ingredients together yields a sauce that goes well with chicken, crab, squid, shrimp, pork and especially clams. Kam Heong Clams (金香拉拉) or Kam Heong Lala (known in Malaysia) is one of the most popular hawker creations "Dai Pai Dong" (大排档) (Cantonese for "open-air food stall"). I have cooked plenty of styles in clam dishes, eg. Thai-style Hoy Lai Ped, Taiwanese-style Clams, Japanese-style Asari No Sakamushi, and Kam Heong Clams is by far my favorite recipe for clams.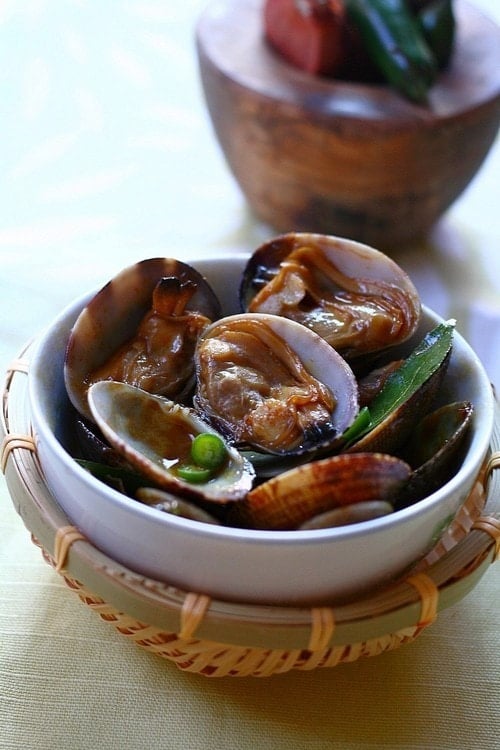 Sometimes the most romantic setting for Valentine's Day can be as simple as an exotic and seductive seafood dish and a bottle of wine. I am sure Kam Heong Clams is one of the dish to impress your loved one and hopefully you can make this in time for the special day, if not, any other day.