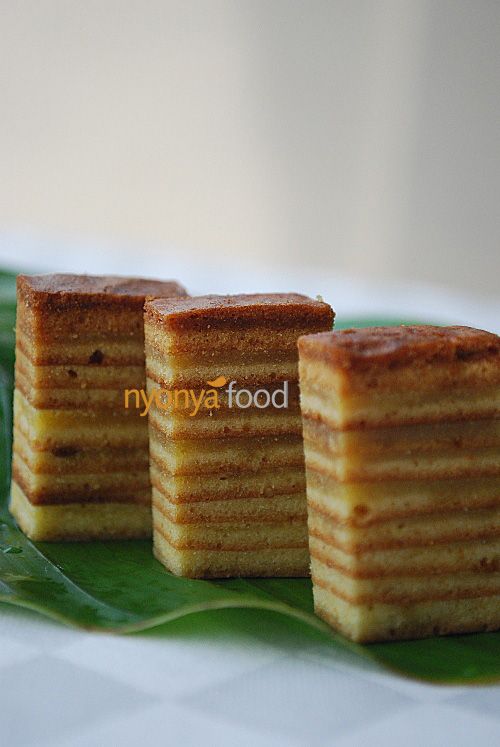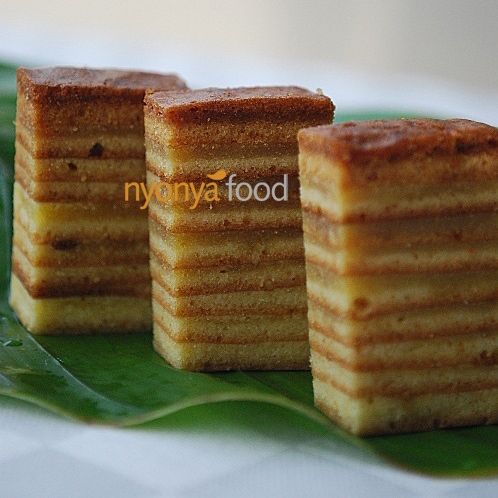 Kek Lapis (Indonesian Layer Cake)
Kek Lapis is a very unique cake where spices are added in to give the sweet aroma smell. It is a very rich cake with very high contents of eggs and butter. Therefore, it is usually served in very small pieces. | rasamalaysia.com
Ingredients:
12 oz butter
2Tbsp condensed milk
20 eggs yolks
5 oz icing sugar
2 oz superfine flour, sifted with
1.5 tsp all spice
2 Tbsp brandy (optional)
Method:
Lined and greased a 6 inch cake pan. Preheat oven at 380 degrees Farenheit.
Beat butter and condensed milk till smooth. Leave aside.
In another bowl, beat the egg yolks and icing sugar till pale and thick.
Fold butter into egg yolk mixture.
Lastly, fold in sifted flour in 2 batches until combined. Add brandy.
Turn the oven to grill function. Put cake pan into oven for 1 minute.
Put a small ladle ( about 2.5 oz) batter into pan and spread evenly. Bake for 5 minutes or till the top is brown.
Remove from oven and and scoop the same amount of batter for the second layer. Repeat the same process.
After you have finished the last layer, turn the oven to bake function. Cover top of the cake with aluminium foil and bake for another 5 to 10 minutes.
Remove and cool on wire rack.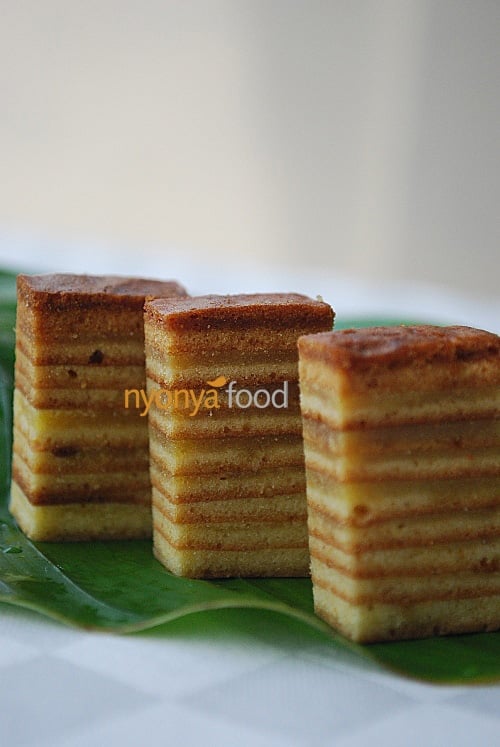 My intern Siew Loon is back with yet another mouthwatering and decadent dessert recipe—Indonesia layer cake or kek lapis. This is not a Nyonya recipe but the exotic taste and inviting aroma of kek lapis is legendary and one of my favorites, and Siew Loon and I wanted to share it with you. Check it out!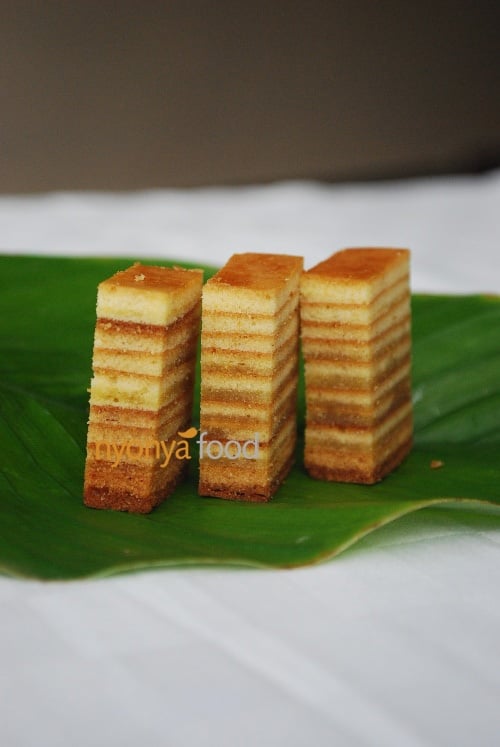 I can still remember vividly how my friends and I used to look forward to the sweet delicacies served during the Lunar New Year. Our favourite is the Kek Lapis or Indonesian Layer Cake. As this is an expensive cake, we only get to eat it during very special occasion. As a passionate baker, I told myself that no matter what I must learn how to make Kek Lapis…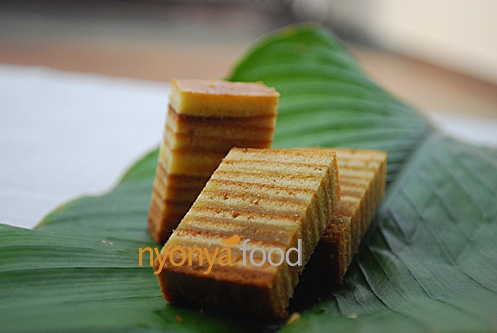 Kek Lapis is a very unique cake where spices are added in to give the sweet aroma smell. It is a very rich cake with very high contents of eggs and butter. Therefore, it is usually served in very small pieces.
Making Kek Lapis is a very tedious job but it is worth the hard work when you see the beautiful layers of the cake. More so when we see our friends and loved ones enjoying every bite of it. Kek Lapis is not actually a Nyonya recipe, but a great baking recipe to share with Nyonya Food readers.