Longan, Mango and Pomegranate Popsicle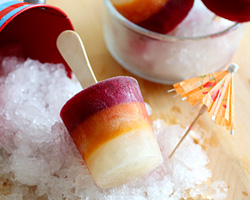 http://rasamalaysia.com/longan-mango-and-pomegranate-popsicle/
Longan, Mango and Pomegranate Popsicle
Longan Mango and Pomegranate Popsicle Recipe
Serves 12 | Prep Time: 15 minutes | Freeze Time: 6-9 hours
Ingredients:
1 can longan with syrup
18 fl ounces mango juice
18 fl ounces pomegranate juice
12 5oz Dixie paper cups
12 ice cream sticks
12 4″x4″ aluminum foil squares
Method:
Drop 1 or 2 longan fruits into each paper cup. Add in 3 tablespoons (~1.5oz) of longan syrup. Place all the paper cups on a tray to level and freeze them for at least 2-3 hours.
Remove from freezer and add 3 tablespoons of mango juice into each paper cups. Wrap the top of each paper cup with a 4″x4″ aluminum foil square. Slit a hole in the center just wide enough for the ice cream stick. Insert the ice cream stick into the slit. Transfer to tray and into the freezer for another 2-3 hours.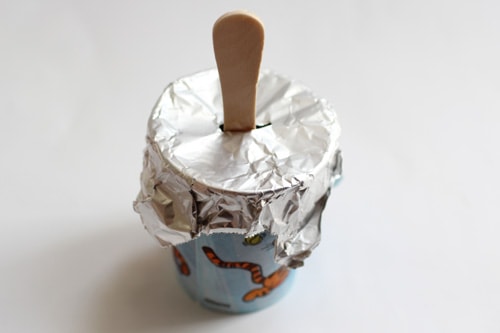 When the 2nd layer is frozen, remove the foil and add 3 tablespoons of pomegranate juice into each cup. Freeze for another 2-3 hours without the aluminum foil squares.
When ready to serve, remove the paper cups from the freezer. Use your palm to warm up the side of the paper cups, and slowly slide the popsicles out by holding on the ice cream stick. Serve immediately.
Cook's Note:
You can substitute with your choice of fruit juices.
LOVE THE RECIPE & PHOTOS? PLEASE SHARE:
Sign Up for Email Updates
Enter your email for new updates: recipes, giveaways, and more!