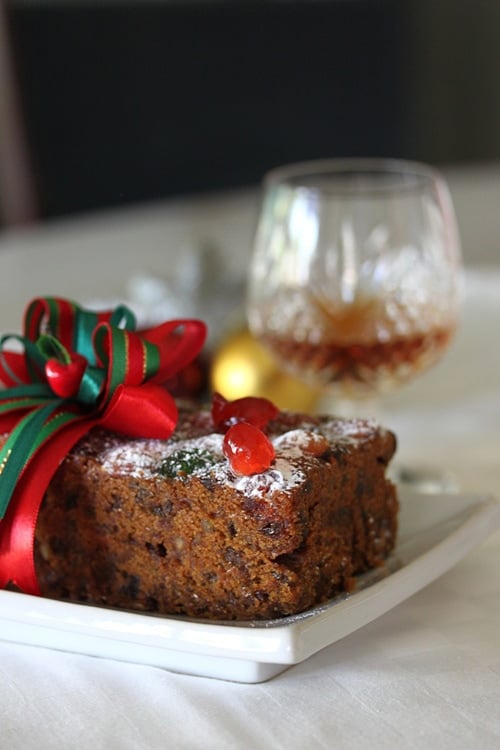 Want a moist fruit cake recipe? Check out this moist Christmas fruit cake recipe as the method calls for boiling the ingredients first before baking. A new method to try that guarantees a flavorful fruit cake that is sure to please, recipe by Siew Loon Ho.
It's the time of year again…Christmas!!!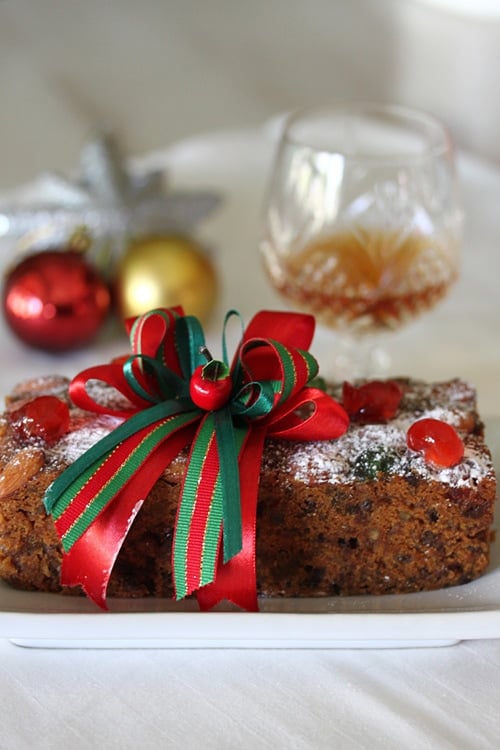 Christmas has always been my favorite time of the year. It is a season where you can feel so much love in the air and the melodious Christmas tunes never fail to make me happy. It is also a season of eating and drinking!  Besides the Roast Turkey, having a really good fruit cake is also a must on my Christmas menu. This year I have managed to bake the fruit cake earlier then usual as I am preparing to pass them as gifts to my close friends. This is a must-try recipe from Catherine Lau which uses the boiling method. I have used this recipes for wedding cakes and Christmas baking and it has never failed to impress my friends and family. The big grin on their face is the best  Christmas gift for me.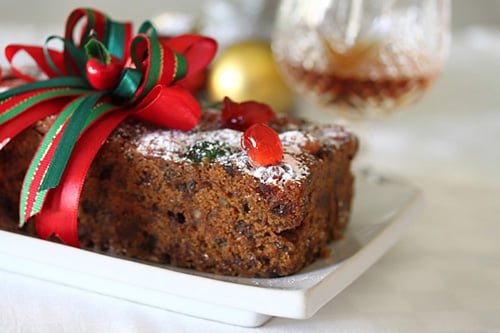 Fruit cake is a traditional British Christmas cake that is full of fruits and nuts and laced with alcohol, usually brandy.  This gives the fruit cake a subtle brandy flavor and a moist texture, plus it also allows the fruit cake to be stored fora long time. I always enjoy eating it with a glass of red wine or even a cup of espresso.