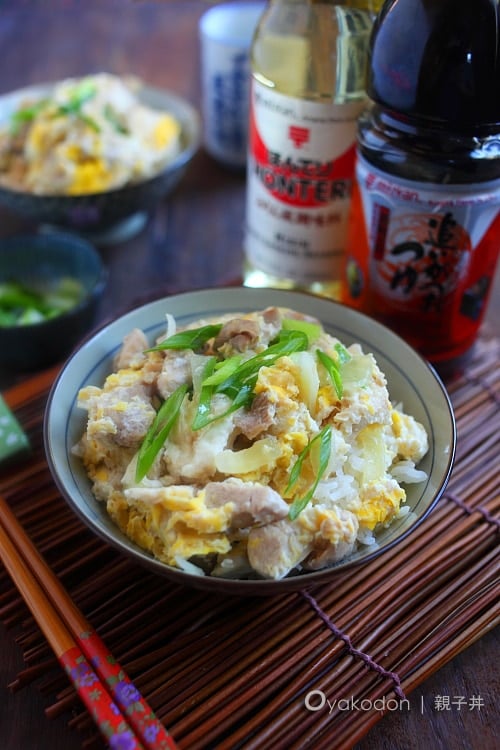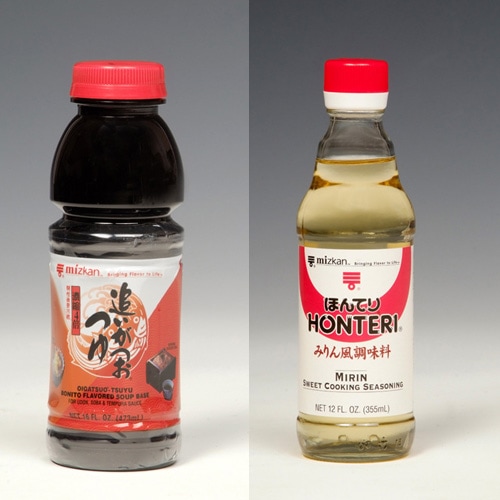 Oyakodon Recipe
Serves: 2 | Prep Time: 10 Minutes | Cook Time: 10 Minutes
Ingredients:
1/4 small onion, cut into rings
8 oz chicken thigh or leg, fat trimmed and cut into bite-sized pieces
3 large eggs, lightly beaten
Scant 3/4 cup water
1 stalk scallion, cut diagonally
Sauce:
1 1/2 tablespoons Mizkan Bonito Flavored Soup Base
1 1/2 tablespoons Mizkan Honteri Mirin
1 teaspoon sugar
1 teaspoon soy sauce
Method:
Combine all the ingredients for  the Sauce in a small bowl. Stir to combine well.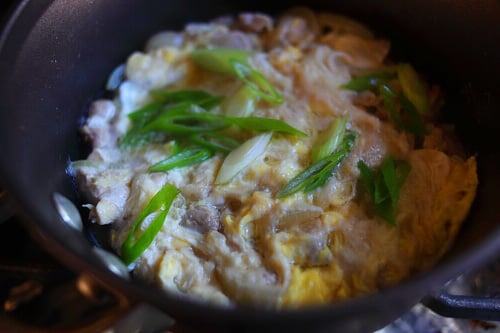 Heat up a small saucepan on high heat and bring the water to boil. Add the sliced onion, chicken, the Sauce, and cook for 2 minutes, or until the chicken is cooked. Skim off the scum.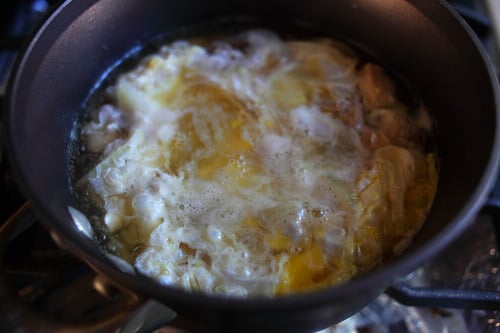 Pour the eggs slowly in a circular motion, covering the chicken. Lower the heat to simmer and cover the saucepan with its lid. Cook for 2 minutes, or until the eggs are cooked. Add the scallions.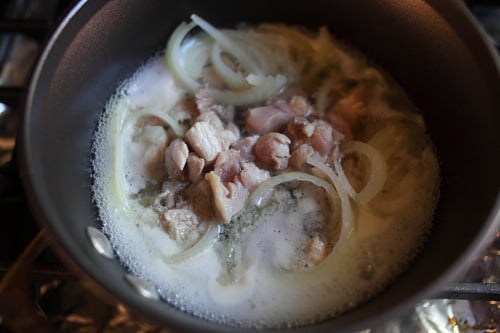 To serve, add steamed rice to two rice bowls and top with the simmered chicken and eggs. Serve immediately.
Most-Pinned Recipes
Ginger Garlic Baked Chicken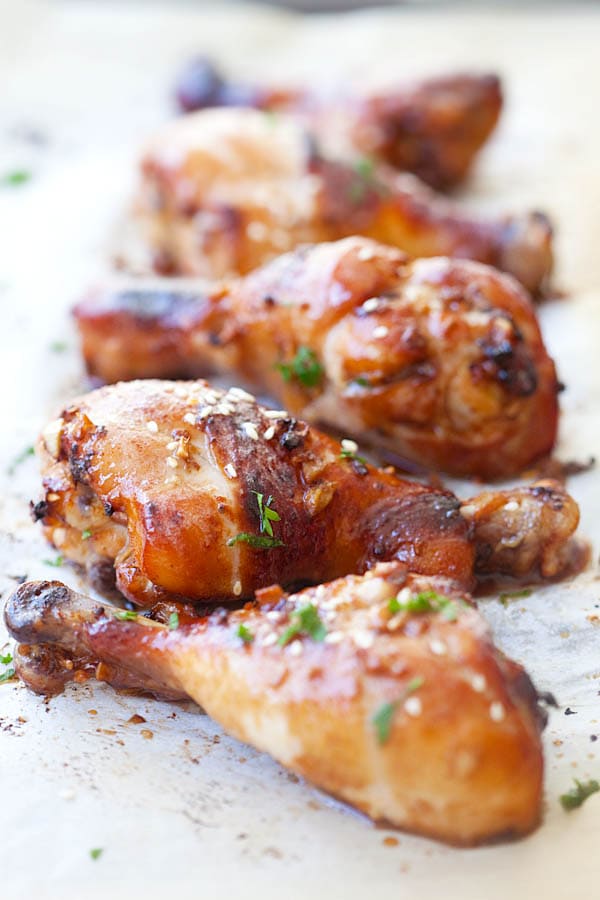 Crab Rangoon (Cream Cheese Wontons)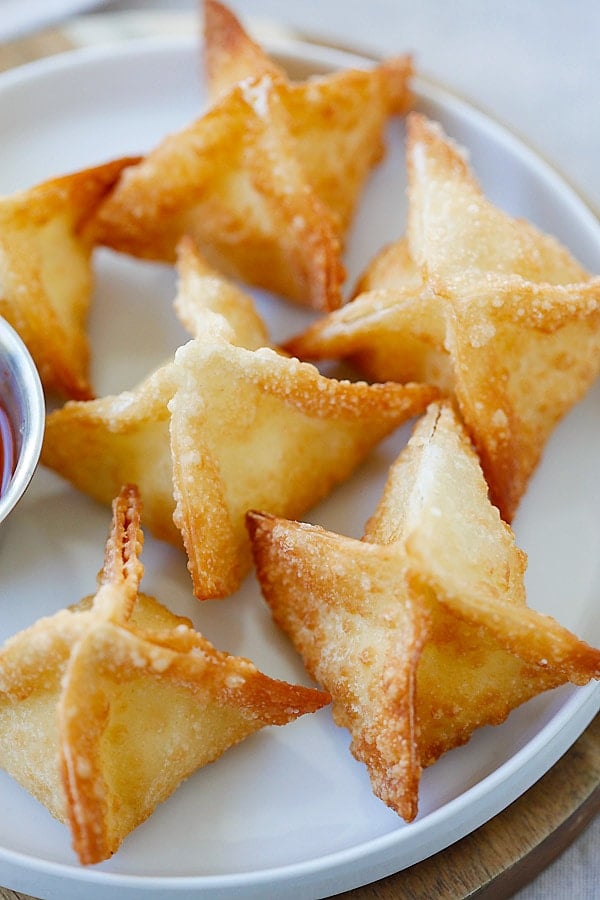 Chicken Wontons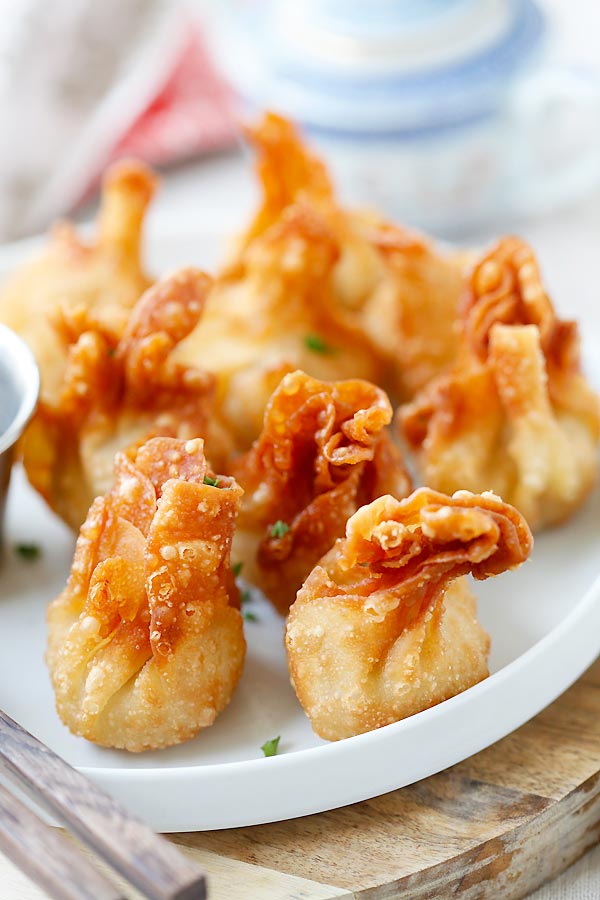 Onion Scallion Beef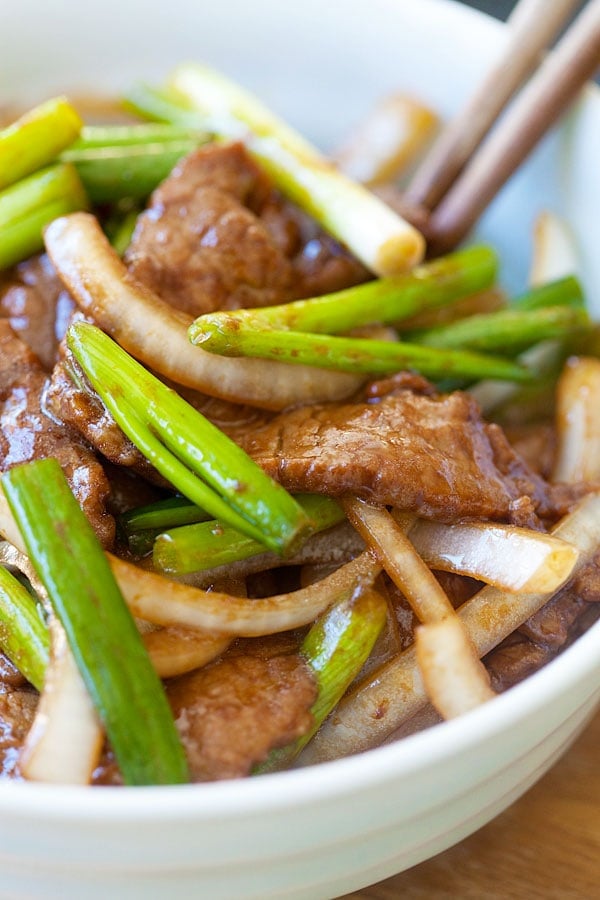 Thai Chicken Sate with Peanut Sauce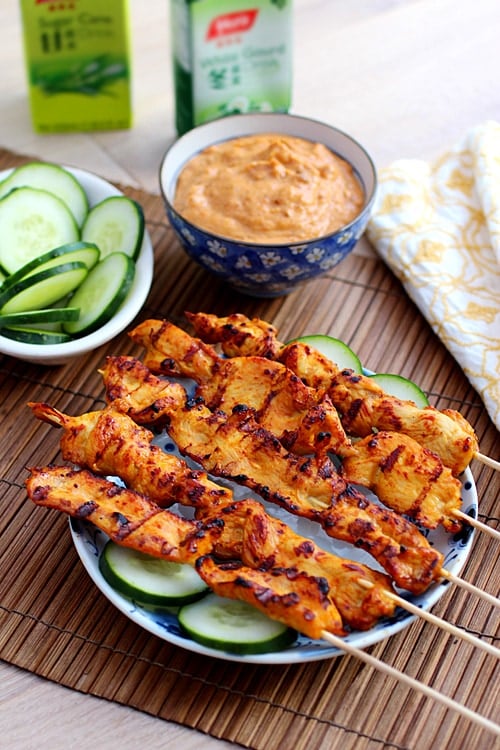 Thai Peanut Sauce