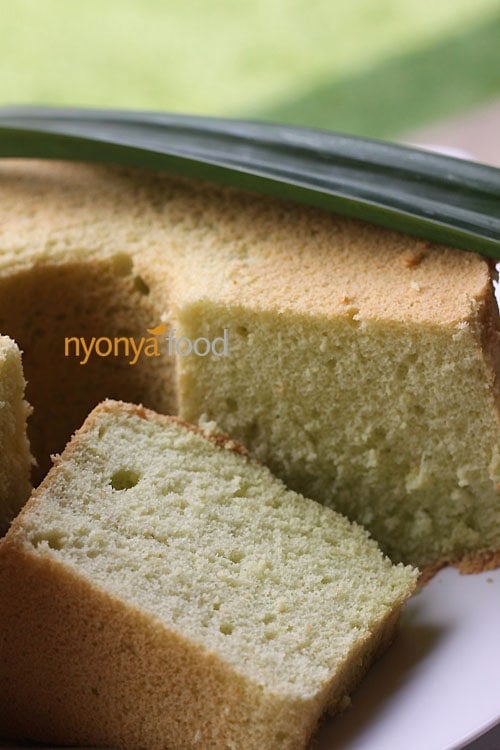 When I was a teenager, my sister-in-law taught me how to make chiffon cake. I love chiffon cake of all kinds—pandan, orange, or coffee, but my true love is definitely pandan chiffon cake. Pandan leaf (screwpine leaf) is widely used in Malaysia, and this chiffon cake is infused with the sweet fragrance of fresh pandan juice. If you love Angel cake, you absolutely have to try this out. It's really superior! Please welcome my contributor Siew Loon back here. Enjoy!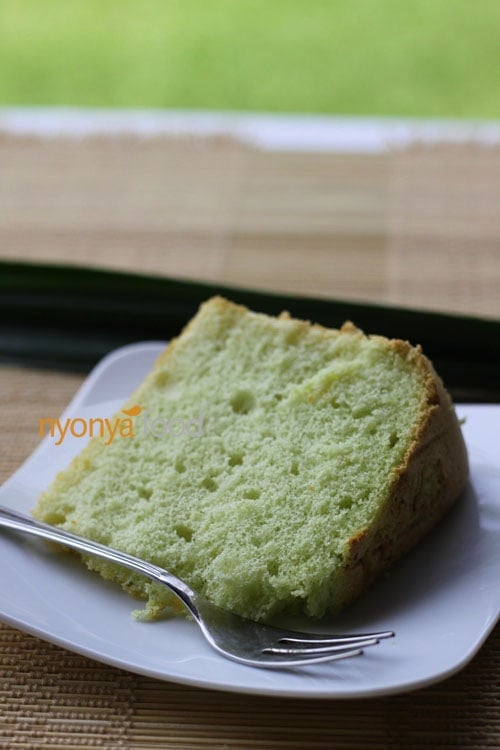 Contributor: Ho Siew Loon
This is a cake that I would actually crave for, Pandan Chiffon Cake! It is my all time favorite and I can actually indulge in it at any time of the day. After a long break I manage to bake myself a lovely Pandan Chiffon Cake and I thought it would be great to share it with my Nyonya Food readers…
Pandan Chiffon Cake is the Asian version of Angel Cake and it has a very soft cottony texture that would actually melts in your mouth. This cake is light unlike the traditional cakes where lots of butter, cheese, etc. is being used. It is a delicious, simple and easy to make cake. It makes a very impressive dessert and I always serve it with vanilla ice cream.