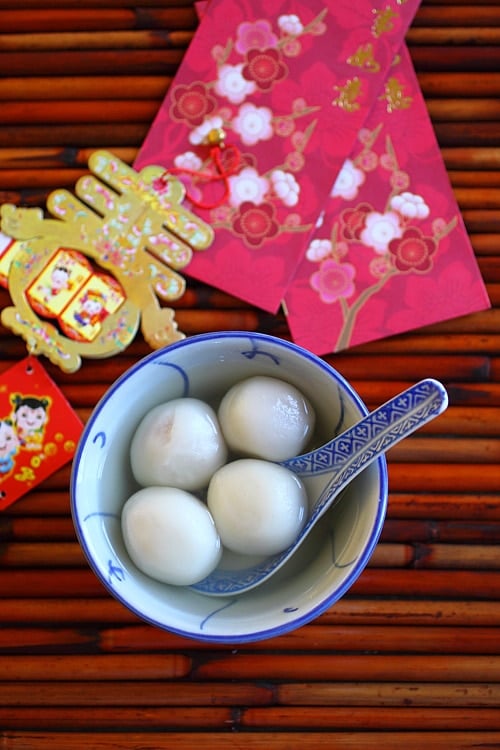 Peanut Dumplings (花生汤圆)
Makes 24 dumplings
Ingredients:
8 oz. glutinous rice (sticky rice) flour
180 ml water (3/4 cup water)
Filling:
3 oz ground peanuts
3 1/2 tablespoons fine sugar
3 1/2 tablespoons peanut butter
Ginger Syrup (姜茶):
5 cups water (reduced to 4 cups after boiling)
1 cup sugar
4 oz. old ginger (skin peeled and then lightly pounded with the flat side of a cleaver)
2 screwpine leaves or pandan leaves (tie them into a knot, optional)
Method:
Mix all the ingredients of the Filling in another bowl until well-combined and that it can be easily shape into a ball. Add a little more peanut butter if your Filling is dry. Divide into 24 balls.
In a big bowl, mix the glutinous rice flour with the water until it forms a smooth paste and no longer sticks to your hands. Divide it equally into 24 balls. Flatten each ball in your palm, and then place the Filling in the middle of the flatten ball. Fold the edge to seal the dumpling. Lightly roll it into a ball shape using both palms, very gently and delicately. Make sure the peanut balls are completely wrapped by the dough. Set aside.
Prepare the ginger syrup by boiling the water. Add the ginger and screwpine/pandan leaves (optional) into the water and boil for 10-15 minutes with medium heat. Add sugar and boil for another 5 minutes. Lower heat to simmer and reduce to about 4 cups of water. Add more sugar to taste if you like.
Heat up another pot of boiling water. Drop the dumplings into the hot boiling water. As soon as they float to the top, transfer them out and into the ginger syrup. Turn off heat and serve the peanut dumplings in a bowl immediately.
Most-Pinned Recipes
Brownie Butter Cake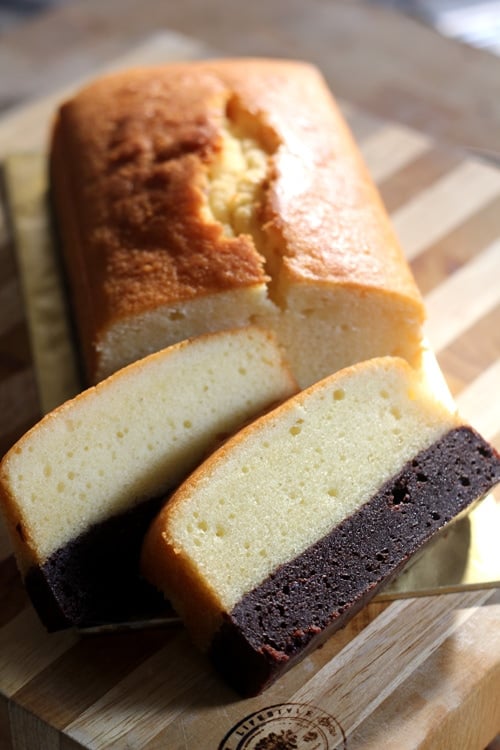 Nutella Cheesecake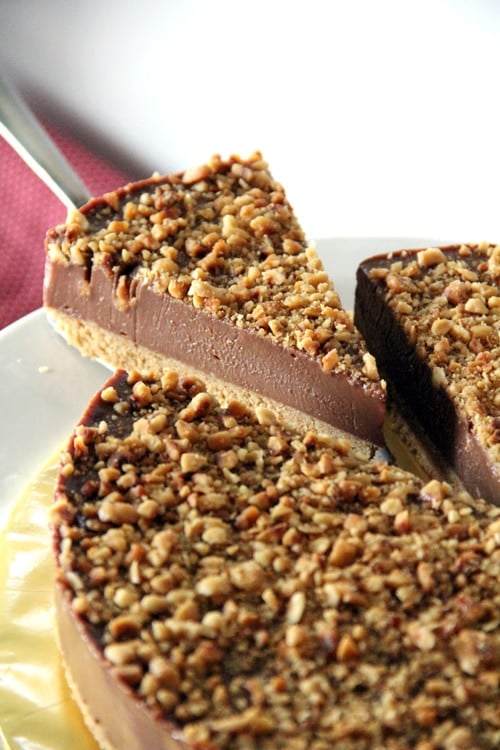 Chocolate Chip Cookie Dough Cheesecake Bar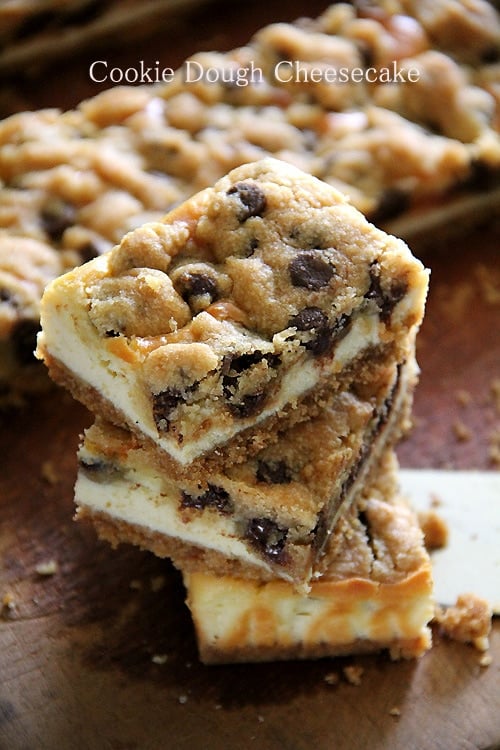 Butter Cake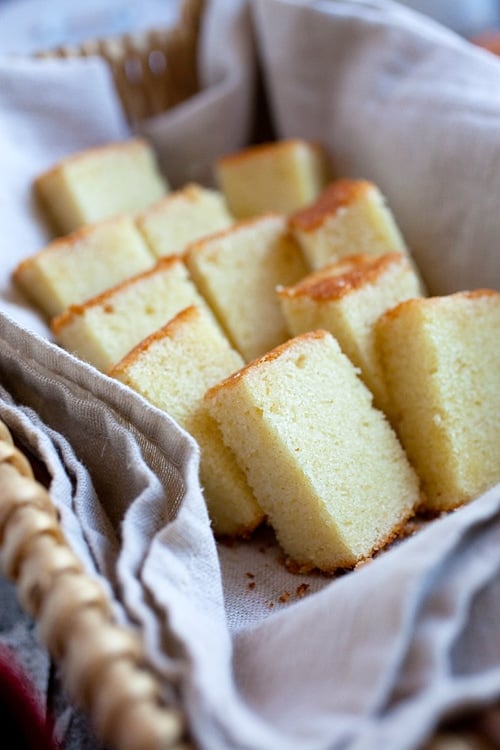 Peanut Butter Cheesecake Brownies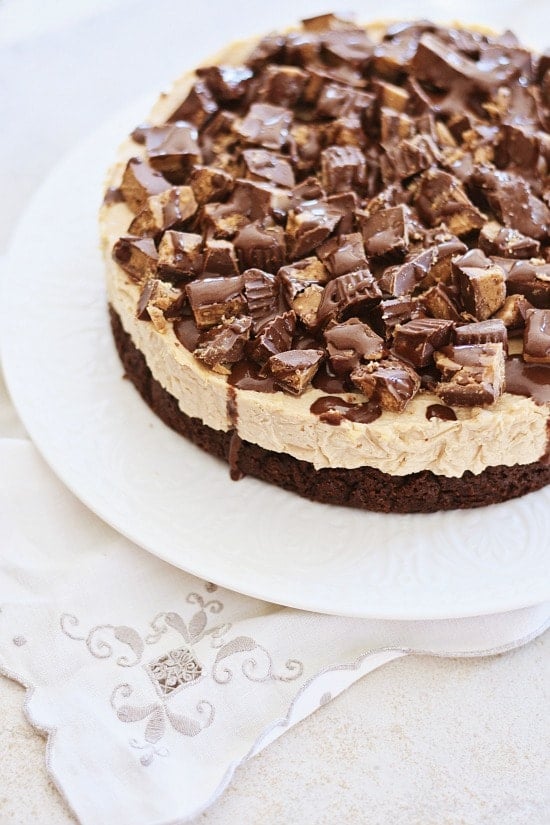 Meyer Lemon Pound Cake