Pineapple Jam Recipe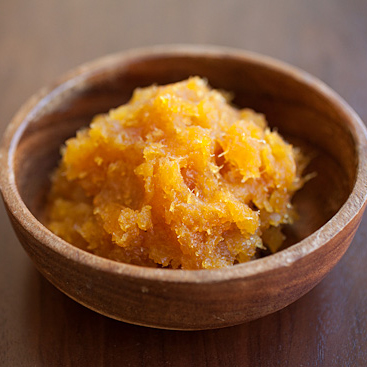 http://rasamalaysia.com/pineapple-tarts-filling/
Since my last post on pineapple tarts, I've received a few emails asking me about the pineapple jam or pineapple tarts filling—how it looks, the texture, the inside of the pineapple tarts—and I thought I would share this picture of pineapple jam (pineapple tarts filling) with you.
A perfect pineapple jam or pineapple tarts filling should be golden brown in color, with a sticky texture. The golden hue comes from the sugar added during the cooking process.
Last night, I made another two trays of pineapple tarts and converted them into pineapple shortcakes by adding 1 tablespoon of vegetable shortening. Oh my, what a phenomenal improvement—the pastry was SO crumbly it practically melted in my mouth. Needless to say, I finished all of them, again!
Check out the inside of the pineapple tart above, which shows the pineapple jam filling. Here is my pineapple tarts and pineapple jam recipe. Enjoy!
Sign Up for Email Updates
Enter your email for new updates: recipes, giveaways, and more!