Sambal Okra (Sambal Lady's Fingers)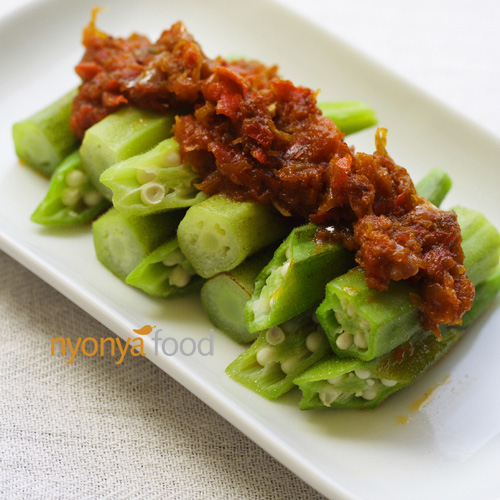 http://rasamalaysia.com/recipe-malaysian-style-ladies-fingers/
Sambal Okra (Sambal Lady's Fingers)
Fresh Okras (or Lady's Fingers as these hairy and sticky vegetables are often called in Malaysia) plus shrimp and sambal equal to sambal okra.
Wait a minute—I wish cooking Malaysian-style Lady's Fingers were as easy as 1 + 1 = 2, but nothing prepared fresh is ever that simple (if it was, you wouldn't need food blogs like mine!). Granted this is not a super-hard dish to prepare at home, but you must ensure ALL the following ingredients are present in your kitchen. No cheating, or else everyone will leave your dinner party early.
Sign Up for Email Updates
Enter your email for new updates: recipes, giveaways, and more!