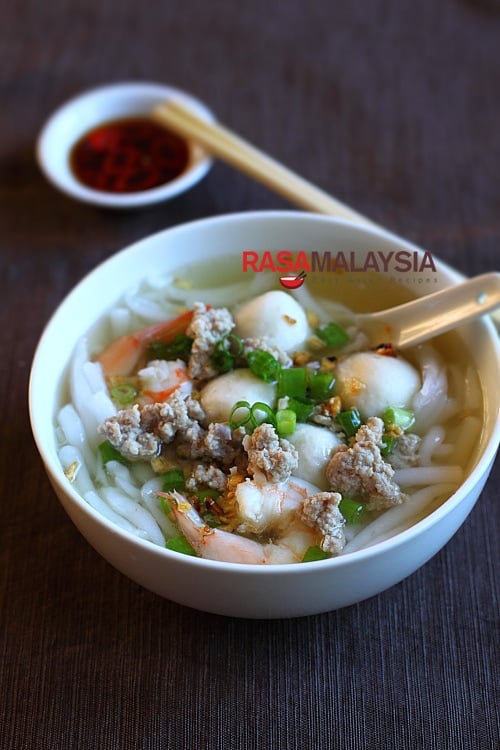 I was reading the Flat Noodle Soup post on Eating Pleasure the other day and had a huge craving for Penang-style rice noodle soup, or Koay Teow Th'ng, which is a very common—and popular—Penang hawker food. I rushed to the market and got the ingredients for the dish. Instead of regular flat rice noodles, I bought a packet of Bee Thai Bak (米苔目), which is pretty much rice noodle but shaped differently. In Cantonese, they are called 老鼠粉, probably because of the shape of the noodles, which resemble rat droppings or tails?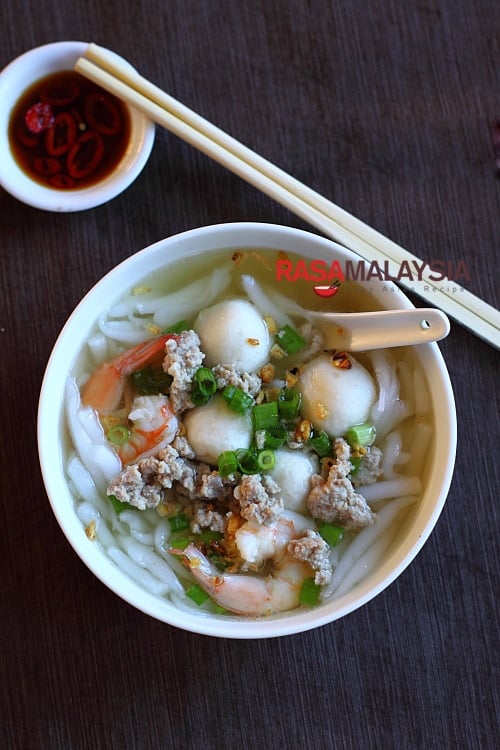 Back home in Penang, a simple rice noodle soup can be served in a few variations, using different types of noodles and toppings. I personally am a big fan of Bee Thai Bak, which is QQ (springy) and easy to eat (not much chewing needed!)…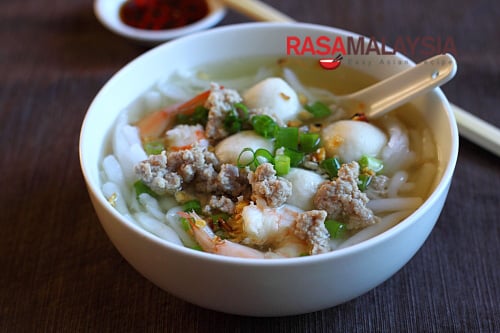 This rice noodle soup is a great recipe as a quick lunch, especially if don't have much time to cook. It's hearty, filling, and tasty. For me, it fixes my craving for Penang hawker food, until I go home in a couple of months.