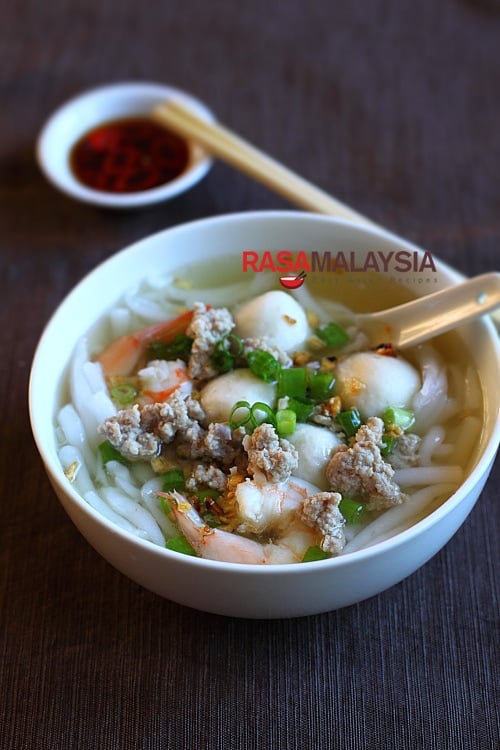 Rice Noodle Soup (Bee Thai Bak) Recipe
Serving: 2 bowls
Ingredients:
1 pack rice noodles (Bee Thai Bak), about 12 oz
1 can chicken broth, about 1 3/4 cups
1 1/2 cups water
3 oz minced pork
6-8 fish balls
6 medium-sized shrimp, shelled and deveined
1 teaspoon fish sauce or to taste
3 dashes white pepper powder
Toppings:
Garlic oil
1 stalk scallion, cut into small rings
Method:
Heat up a pot of boiling water and blanch the rice noodles until they are cooked. Drain and set aside.
To prepare the soup, bring the chicken broth and the water to boil in a pot. Add the minced pork, fish balls, and shrimp. Boil for 1-2 minutes or until the ingredients are cooked. Add the fish sauce and white pepper powder. Turn off the heat.
Divide the rice noodles into two serving bowls. Add the broth, garlic oil, and chopped scallion. Serve immediately.
Cook's Notes:
You can make the garlic oil by stir-frying some minced garlic with oil.
If you like, you can add some shredded lettuce leaves and sliced fish cakes on top of the noodle soup, and serve it with some cut red chilies (and bird's eyes chilies) in soy sauce, just like the way it's served in Penang.
Most-Pinned Recipes
Ginger Garlic Baked Chicken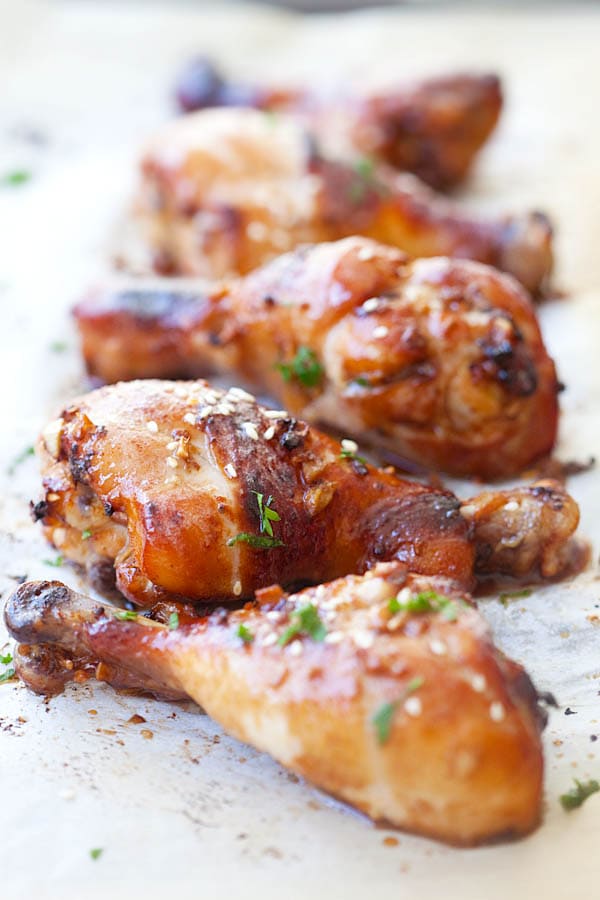 Crab Rangoon (Cream Cheese Wontons)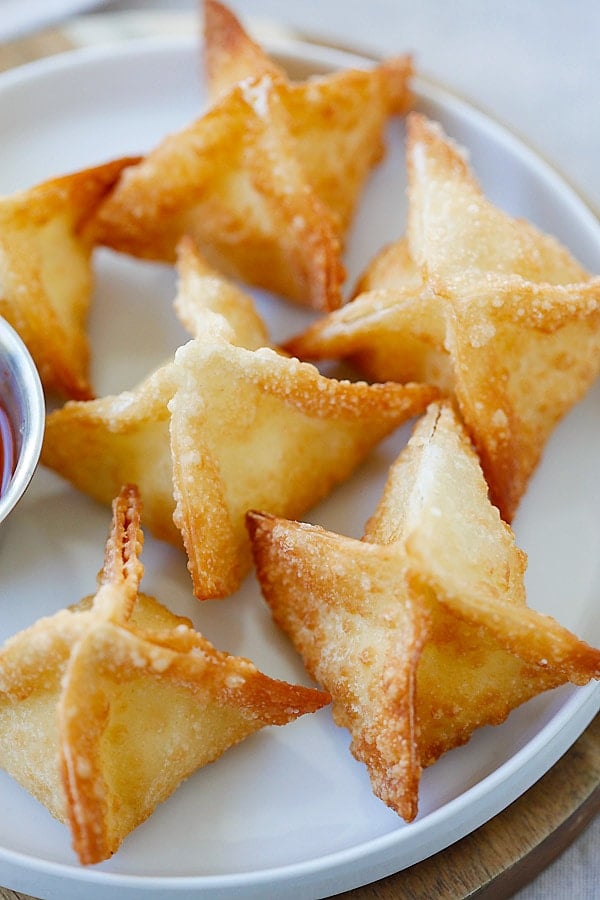 Chicken Wontons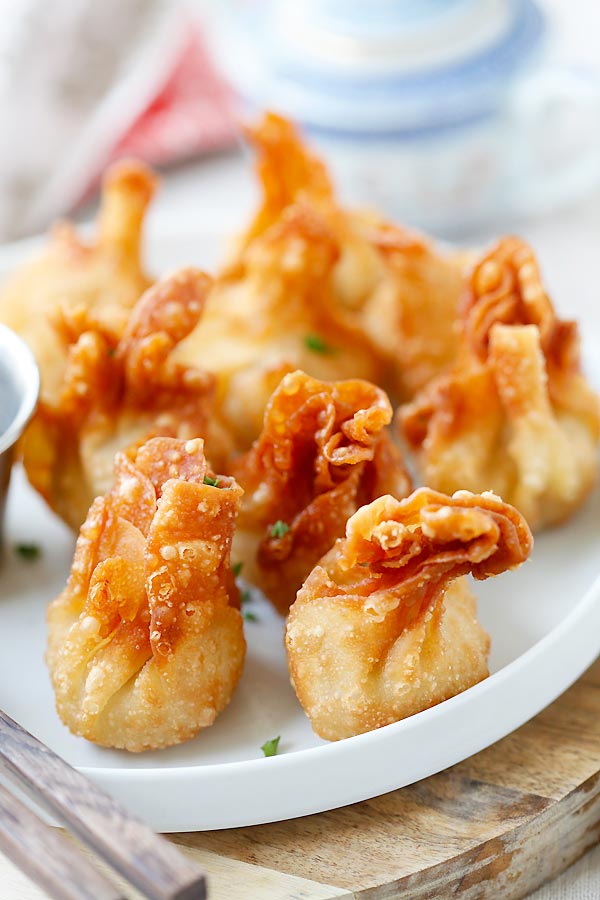 Onion Scallion Beef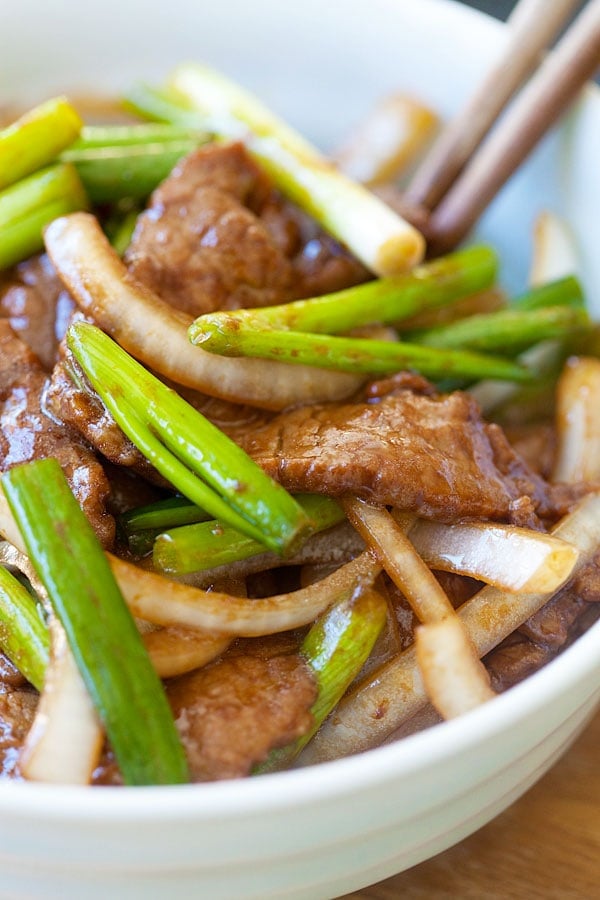 Thai Chicken Sate with Peanut Sauce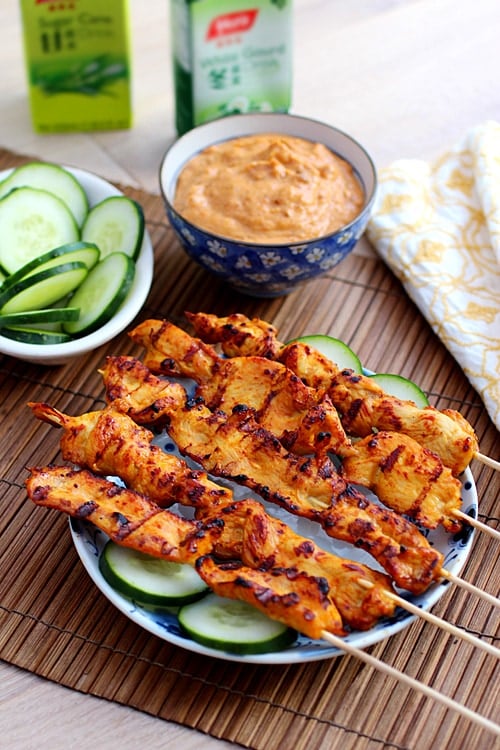 Thai Peanut Sauce