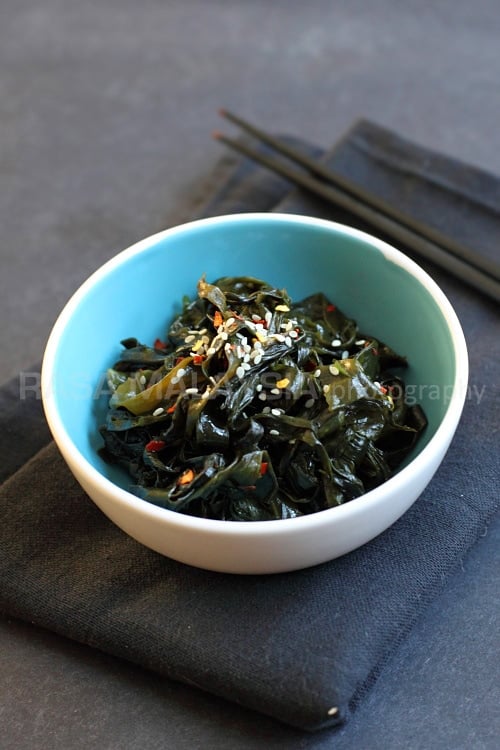 Seaweed Salad Recipe
Ingredients:
1 oz. dried seaweed (miyeok)
1 teaspoon of dried red chili flakes
1 teaspoon rice wine vinegar
1 teaspoon soy sauce
1 teaspoon sesame oil
Salt to taste
1 teaspoon honey or sugar
1/2 teaspoon white sesame seeds
Method:
Heat up a pot of water and bring it to boil.  Boil the dried seaweed for about 3 minutes or until they turn soft. Drain the water and squeeze the excess water out of the seaweed. Set aside and let cool.
Add all seasonings and ingredients into the seaweed and toss well. Chill in the fridge and serve cold.
Most-Pinned Recipes
Ginger Garlic Baked Chicken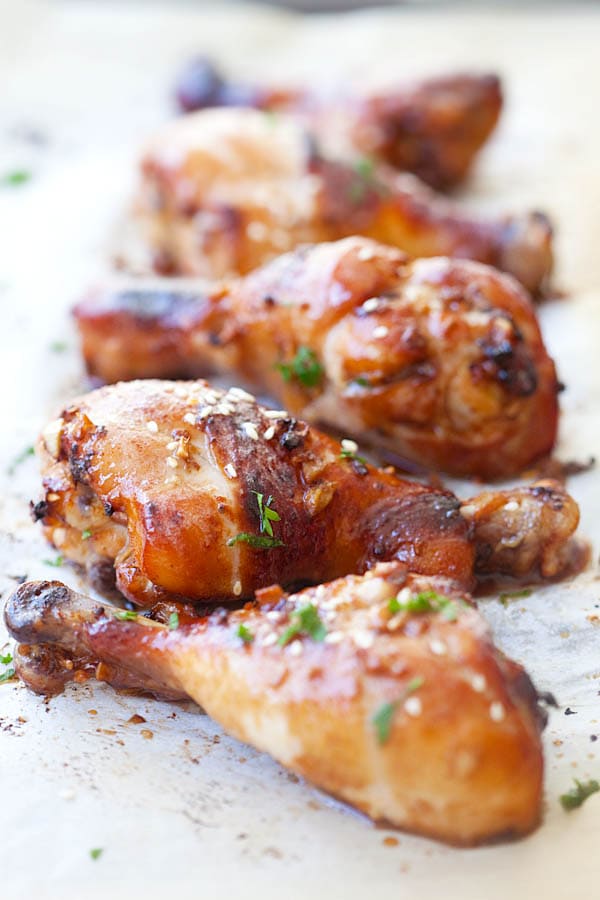 Crab Rangoon (Cream Cheese Wontons)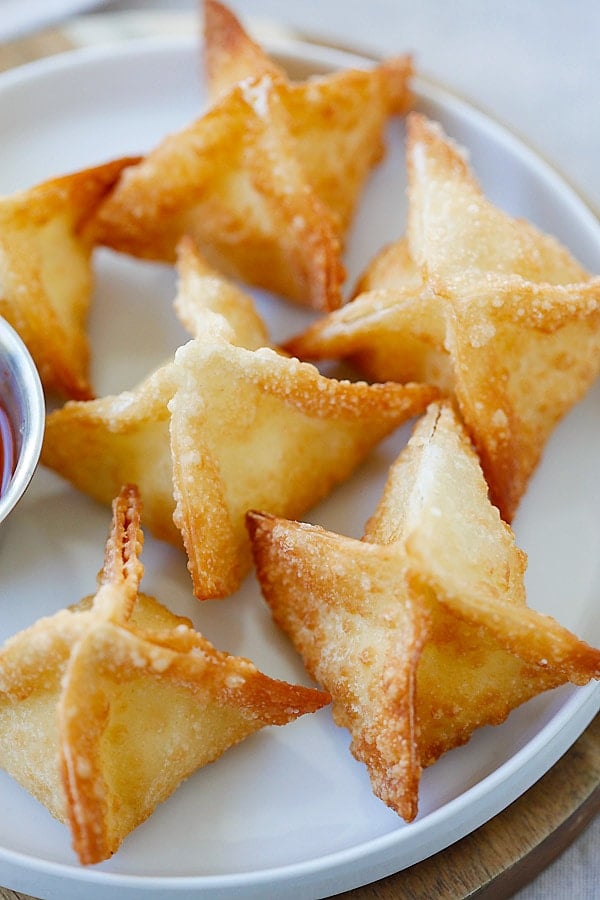 Chicken Wontons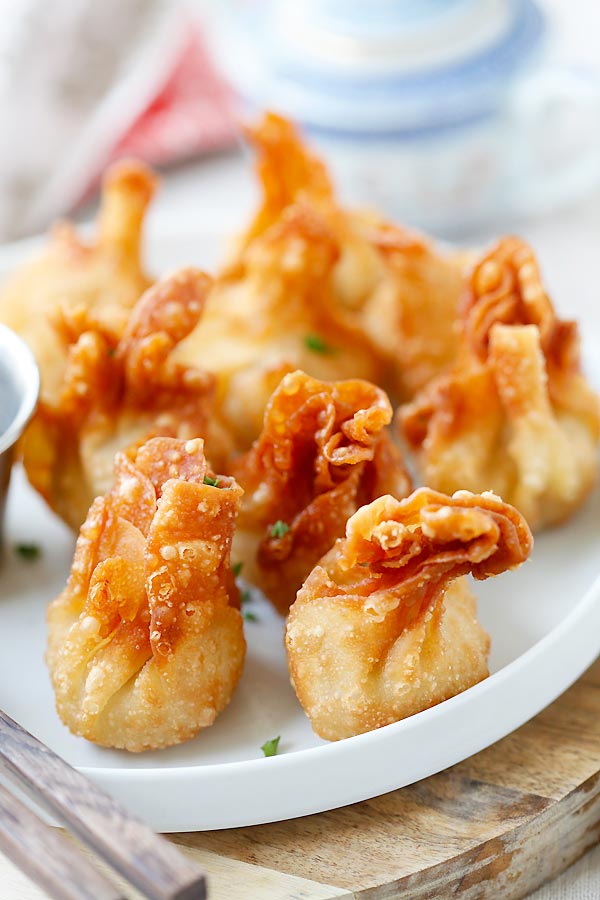 Onion Scallion Beef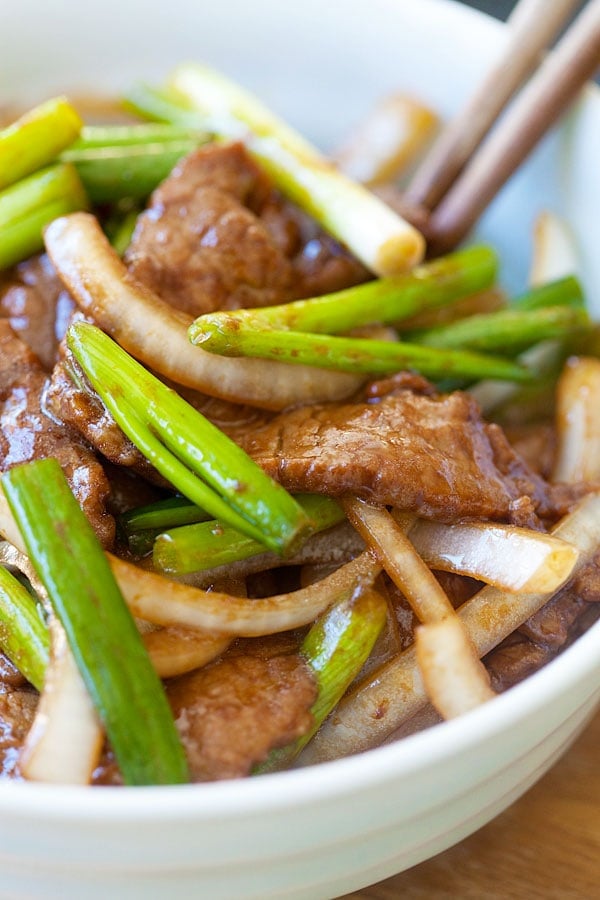 Thai Chicken Sate with Peanut Sauce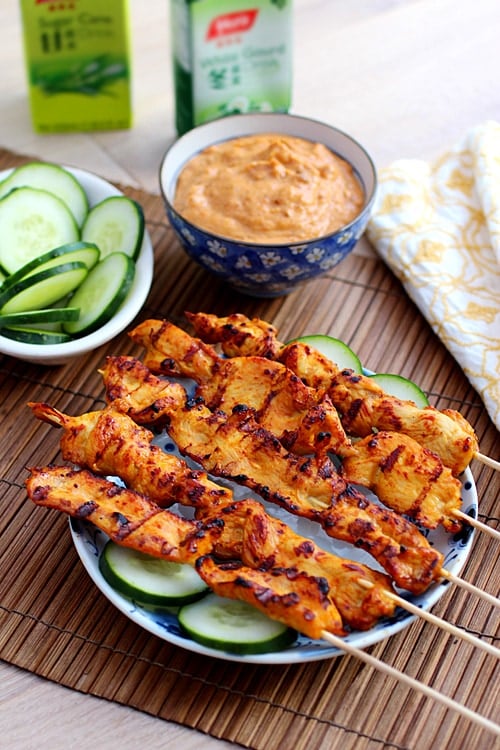 Thai Peanut Sauce