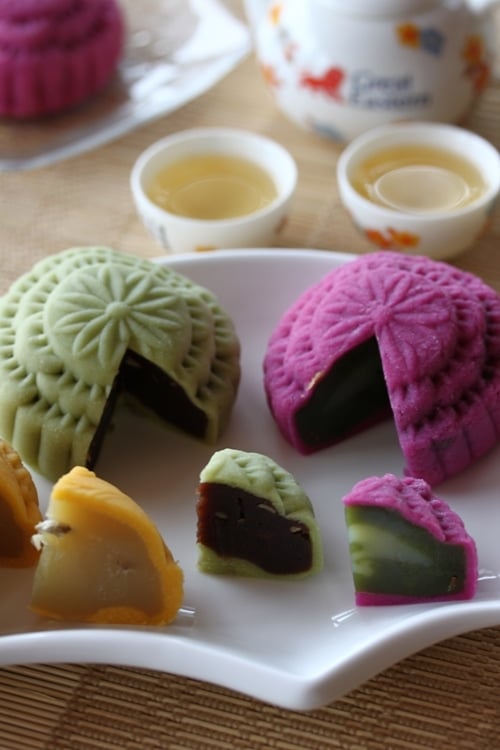 Snow Skin Mooncake Recipe
Makes 8 Mooncakes
Ingredients:
Mooncake Skin
130g Cooked Glutinous Rice Flour (Gao Fen) Sifted
160g powdered sugar
130 ml boiled carrot, dragonfruit juice or screwpine leaves juice
2 Tbsp fresh milk
1 Tbsp shortening (I use Crisco)
Filling
1 kg Moocake paste  (Red Bean, Lotus, Green tea)
80g melon seeds (lightly toasted)
Note: The filling is available at bakery supply shop in Malaysia and Singapore. For those of you who wants to make the lotus paste, you can get the recipe from here.
Method:
Squeeze the juice and heat till boiling point. Cool the juice in fridge for about 4-6 hours.
Sieve together the icing sugar and cooked glutinous flour.
Add in the shortening. Combine until the mixture resembles bread crumbs.
Add in the juice and milk. Mix to a soft and smooth dough. Let it rest for 10 minutes.
Divide the dough in 60g and roll into a ball. Wrap each ball with cling wrap until ready to use.
Filling:
Add melon seeds to mooncake paste.
Roll it tightly into a ball of 120g each.
To make Mooncakes
Method:
Lightly dust hands with cooked glutinous rice flour. Flatten the dough. Place the filling into the center of the dough.
Wrapped it up tightly and seal the edges.
Put in a floured mooncake mould. Tap and remove it.
Chill for at least 6 hours before serving.
Most-Pinned Recipes
Ginger Garlic Baked Chicken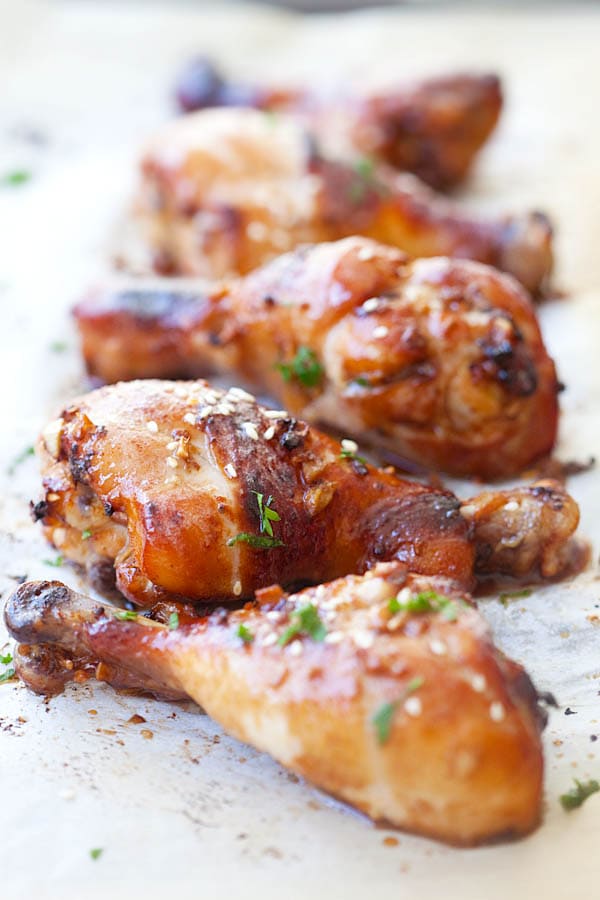 Crab Rangoon (Cream Cheese Wontons)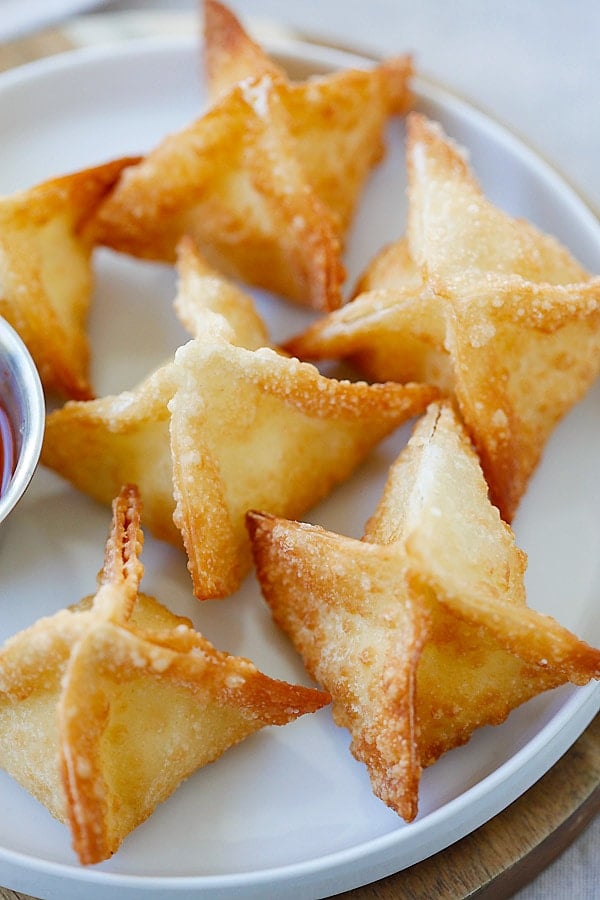 Chicken Wontons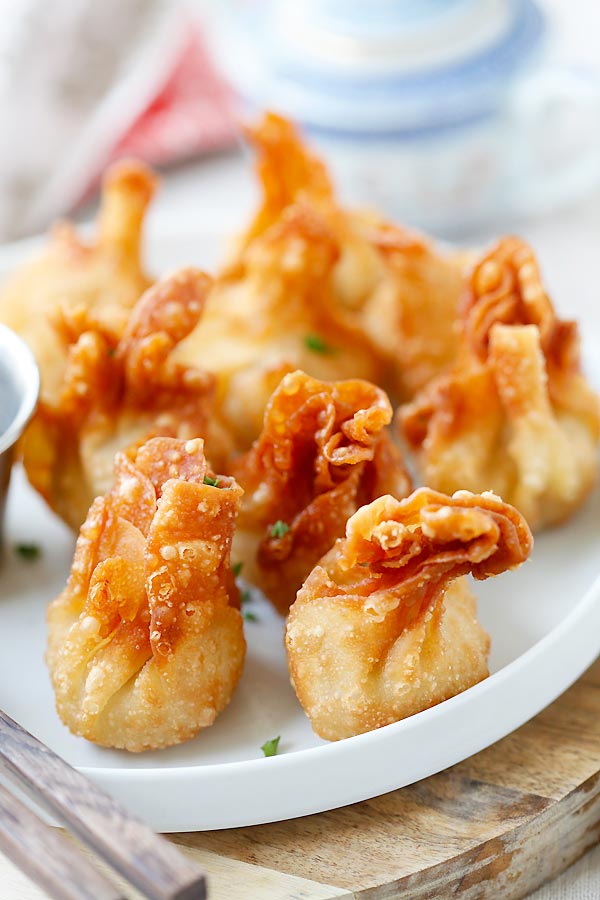 Onion Scallion Beef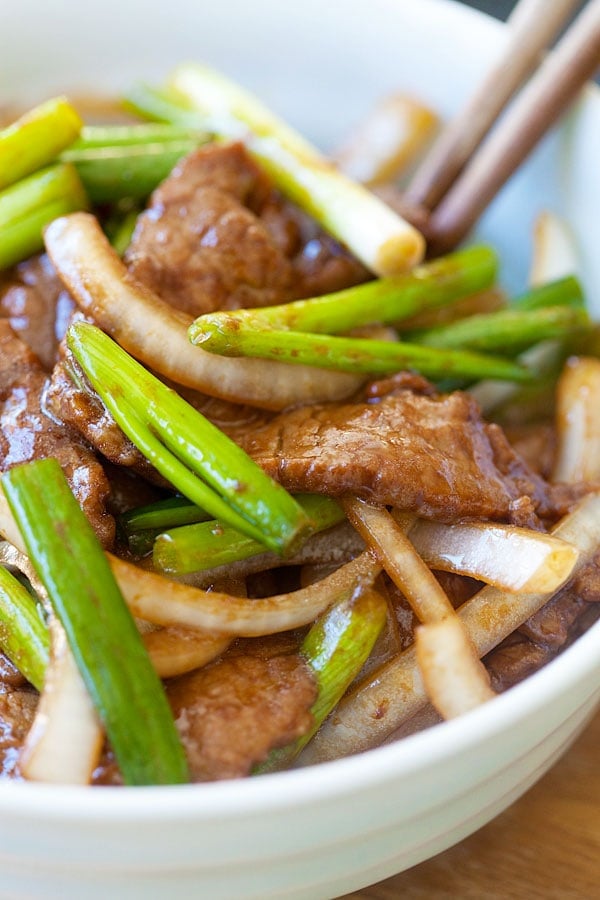 Thai Chicken Sate with Peanut Sauce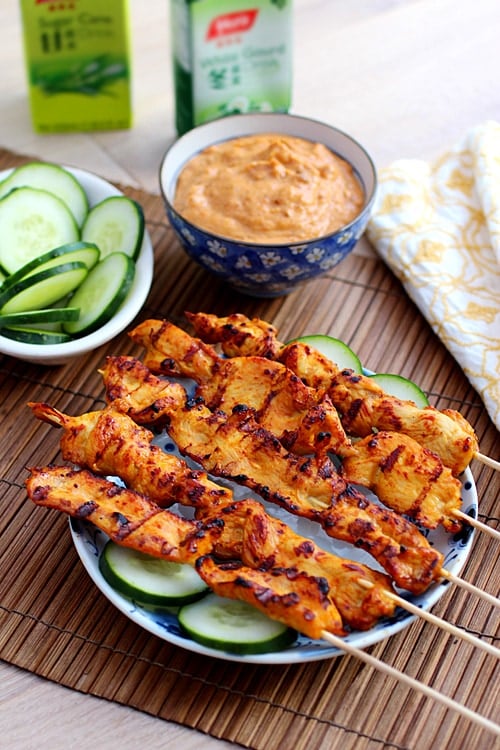 Thai Peanut Sauce