Recipe: Soto Ayam
Serves 8-10
Ingredients:
2 chicken whole legs or breasts (bone-in)
2 big red onions
5 garlic
2in ginger
4-spices (1 star anise seed, 3 cloves, 3 cardamon & 1-inch cinnamon stick)
Rinsed 5 cups water
1/3 cup coconut milk
Salt and sugar to taste
5 tablespoons vegetable oil
Method:
1. Grind onion, garlic and ginger in the blender.
2. In a pot, heat the oil and add the 4-spices until fragrant. Add in the gounded ingredients and stir continuosly until fragrant.
3. Add water and chicken, let it boil. About 30 min.
4. Take the chicken out and let them cool.
5. Add coconut milk into the pot together with salt and sugar to taste. If necessary, add another cup of water.
6. In the meantime, shred the meat of the chicken and add them back into the pot together with the bones. Let it boil for another 15-20min. Serve hot with rice cakes/nasi impit (cut into bite-sized cubes) or vermicelli and bean sprouts.
Most-Pinned Recipes
Ginger Garlic Baked Chicken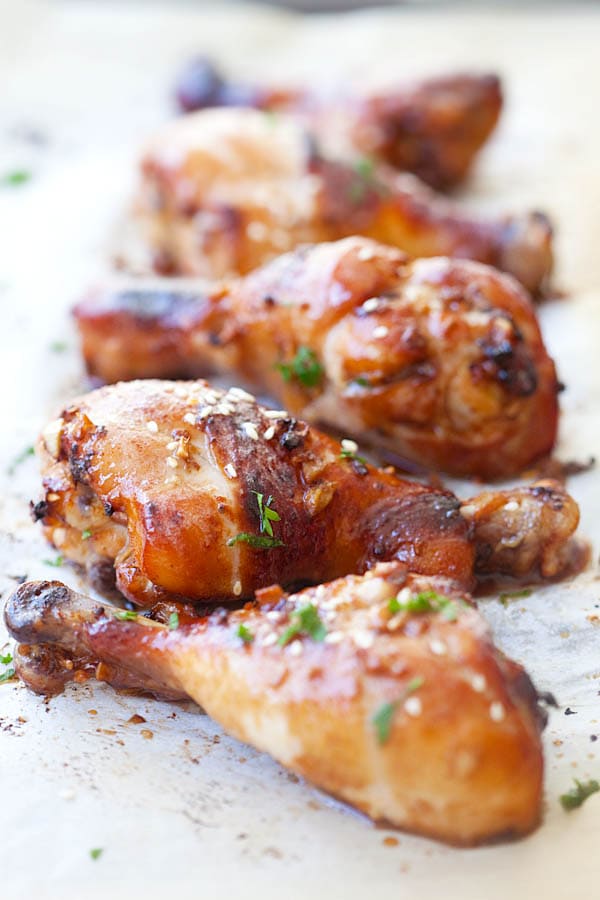 Crab Rangoon (Cream Cheese Wontons)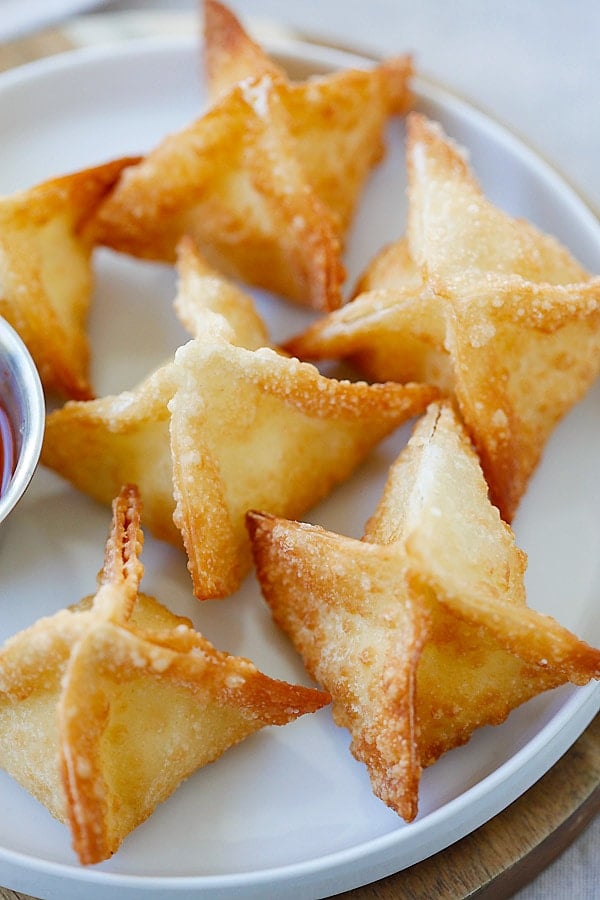 Chicken Wontons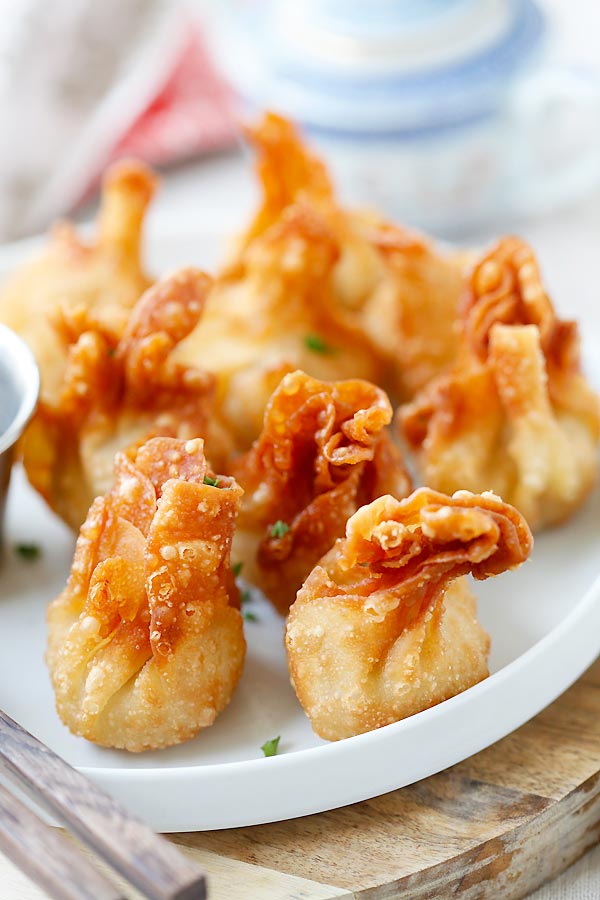 Onion Scallion Beef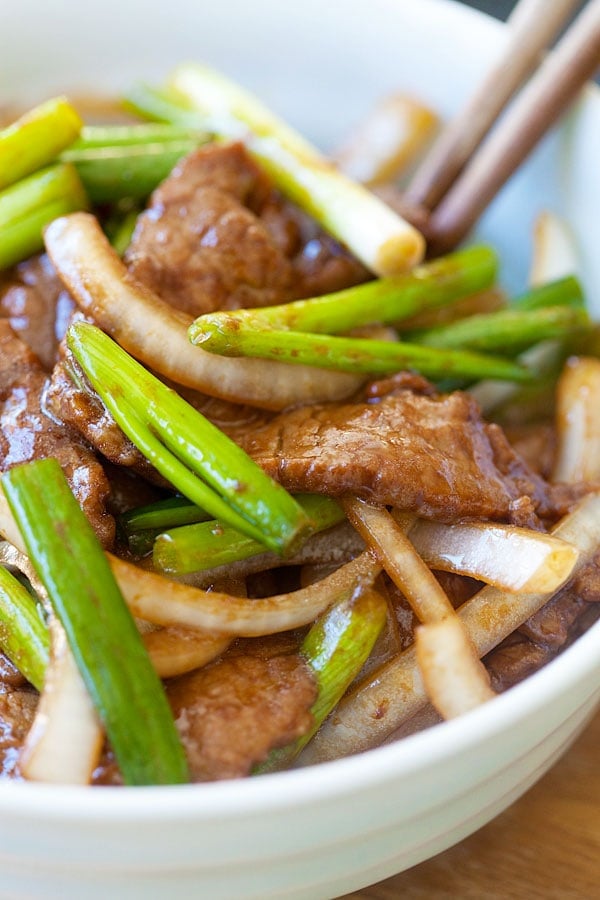 Thai Chicken Sate with Peanut Sauce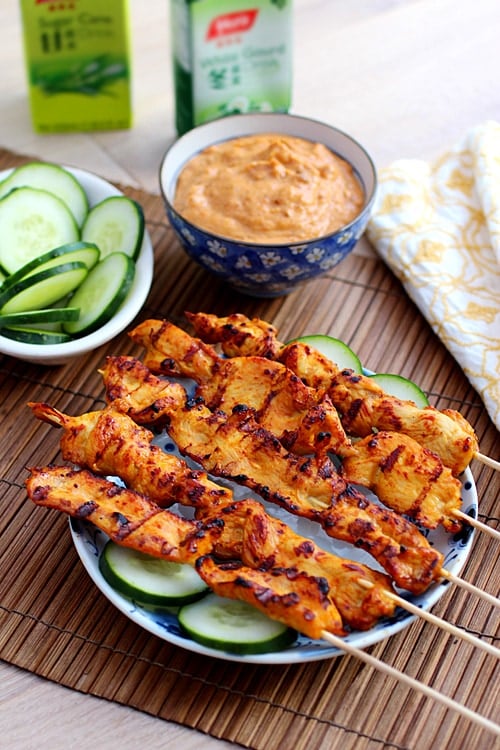 Thai Peanut Sauce