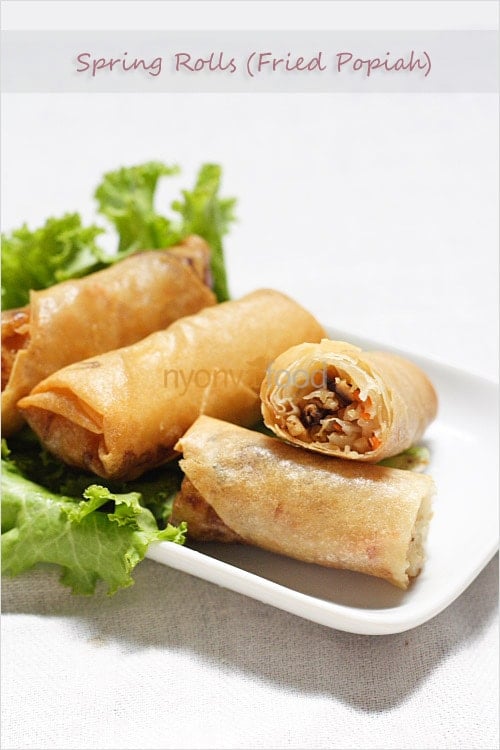 Popiah Chee (Fried Popiah/Spring Rolls)
Ingredients:
1 pack spring roll wrappers
3 tbsp cooking oil
2 cloves garlic (chopped finely)
150g chicken meat (chopped finely)
150g baby shrimps (chopped finely)
5-6 dried shitake mushrooms (soaked and chopped finely)
200g yam bean (sliced)
100g carrot (sliced)
Seasonings
1 tsp chicken stock granules
1/2 tsp salt
1 dash pepper
1 cup water
1 tsp oyster sauce
1 tbsp corn starch (mix with water)
Flour mixture
2 tbsp plain flour
4 tbsp water
Method:
In a wok, heat up cooking oil. Add in garlic and stir-fry until aromatic. Add in chicken, shrimps, and mushrooms and continue to stir-fry until cooked.
Add in yam bean, carrot, and stir-fry for 1-2 minutes, add in 1cup of water, cover up with lid and simmer for 15-20 minutes until vegetables are tender. Add in seasoning ingredients and mix well. Dish out and set aside.
Place a piece of spring roll wrapper. Top up 2 spoonfuls of the fillings on the wrapper and then fold in the two sides and roll up. Using flour mixture to seal up the edges.
Heat up wok, pour in 2 cups of cooking oil. Deep fry the spring rolls until golden brown and crispy with medium heat. Dish out and drain with paper towels. Serve hot with chili sauce.
Most-Pinned Recipes
Ginger Garlic Baked Chicken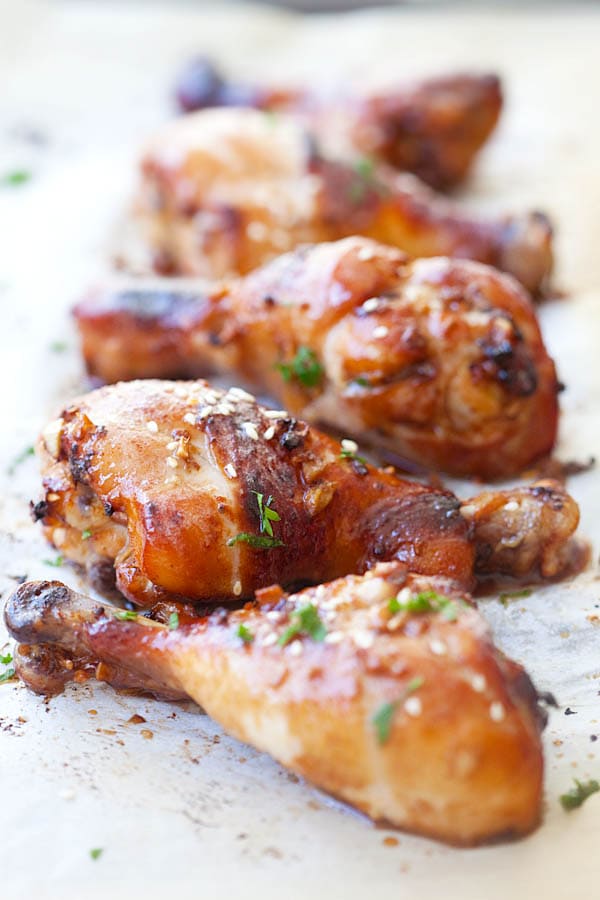 Crab Rangoon (Cream Cheese Wontons)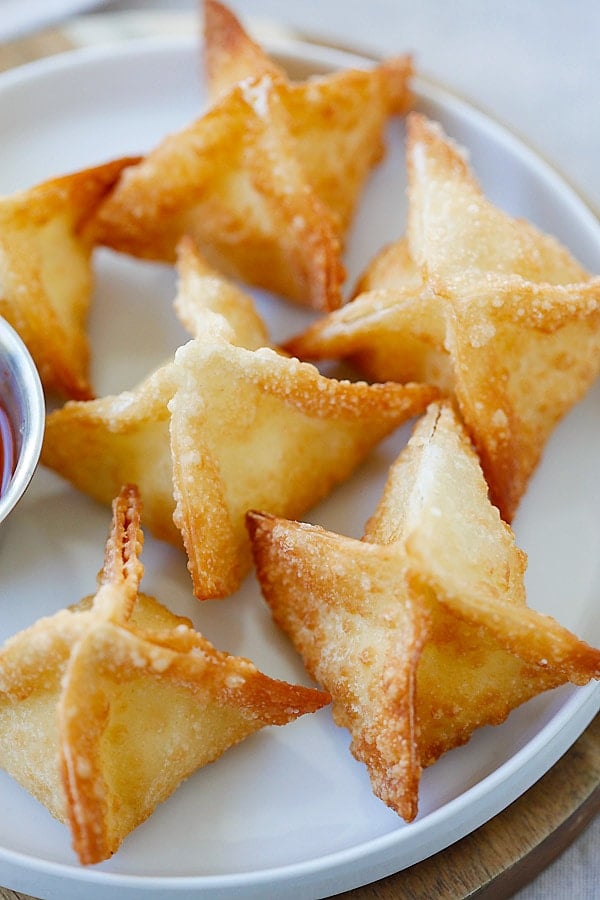 Chicken Wontons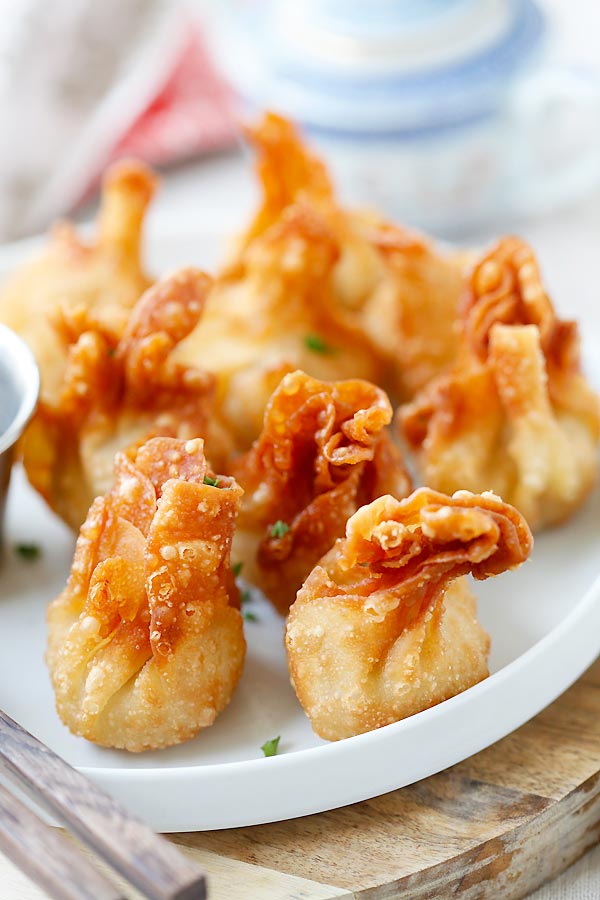 Onion Scallion Beef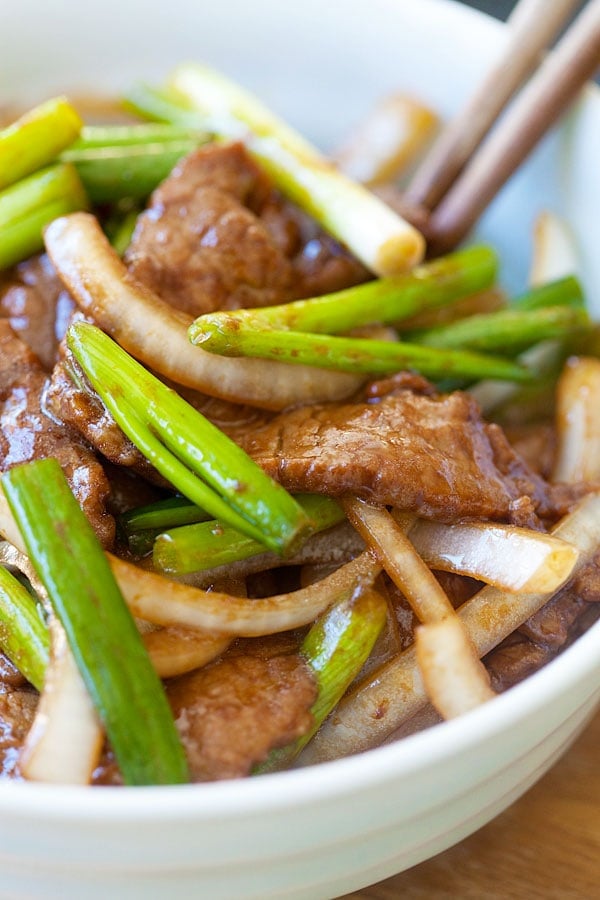 Thai Chicken Sate with Peanut Sauce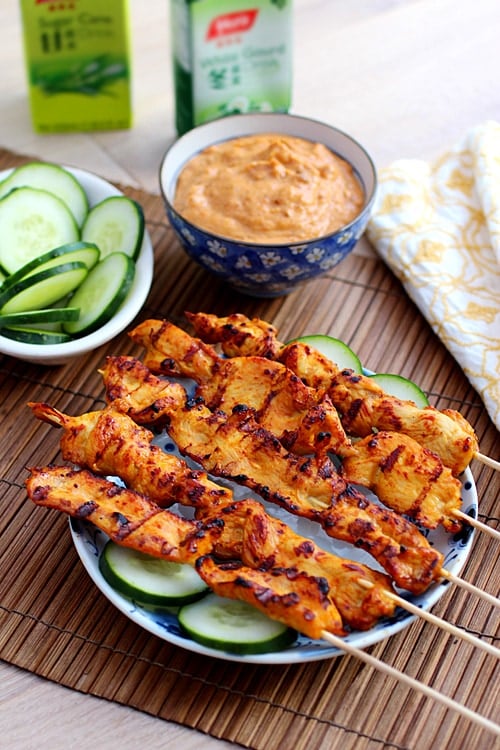 Thai Peanut Sauce