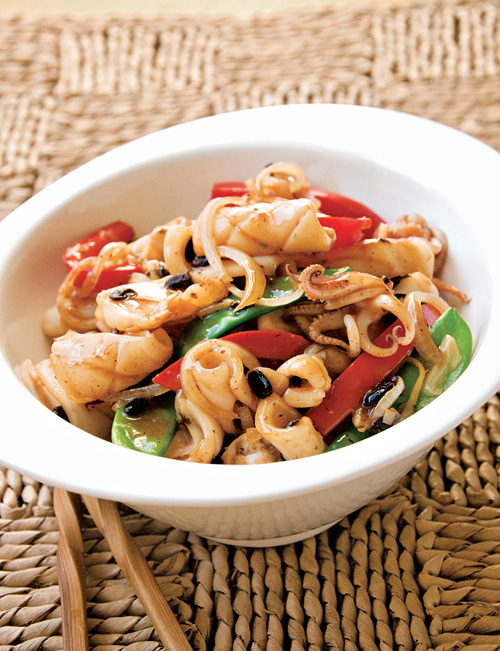 My cookbook manuscript is due in the next few days and I am very happy—and relieved—that I am almost done, well, at least the toughest part: cooking, shooting, writing, recipe testing, and editing. To prep me for the writing part of my cookbook, I have read and researched many Chinese cookbooks in the past few months. One of my recent favorites is "Stir-Frying to the Sky's Edge" by Grace Young.
I have been a fan of Grace Young since I first read her award-winning cookbook "The Breath of a Wok" and then discovered "The Wisdom of the Chinese Kitchen." Her deep knowledge and intense passion for Chinese woks (and stir-frying) are eminently admirable. To me, her investments—both in time and dedication—in these fundamentals of Chinese cooking is way beyond being a cookbook author; in fact, she has become a scholar in my eyes, the ones that I hold high respect and regard for. Even though I grew up eating Chinese food and watching my late mother cooking with a wok, my knowledge about these subjects was mostly taken for granted. I've never questioned the why's and how's, until I read Grace's books. Needless to say, I have personally learned so much about Chinese stir-frying and the wok from reading her books…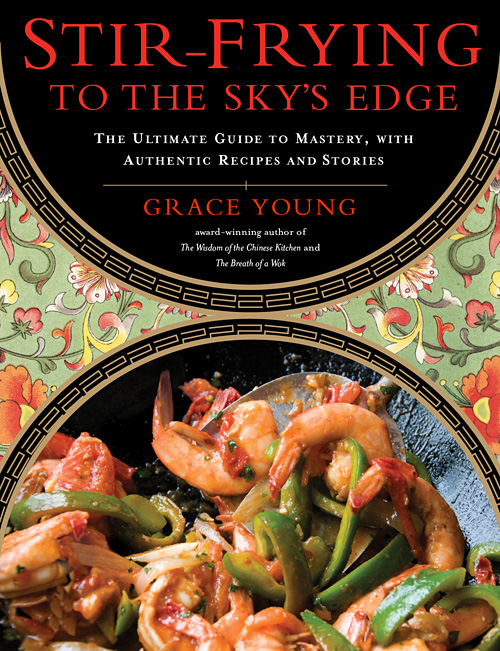 "Stir-Frying to the Sky's Edge" is a collection of authentic Chinese stir-fry recipes, shared by Grace and many Chinese home cooks and chefs from around the world. Coming from Malaysia, I am especially delighted to find a Malaysian-style stir-fried shrimp recipe in the cookbook. The chapters on woks, seasoning methods, and stir-frying are resourceful and insightful, especially for those who have just started to learn about Chinese cooking. What's so special about the book is that it's the first cookbook to explain in detail all the tips one needs to know to stir-fry with success, including the best oil for stir-frying, cooking in a newly seasoned wok, and more. The book is also chock-full of beautiful and colorful photographs of the recipes, prepared and styled by Grace. I have to confess that I have a serious case of prop envy when I look through her book. I only wish that Grace would live in Southern California so I could borrow her props.
Here is one of my favorite stir-fried recipes in the book: stir-fried squid with black bean sauce. I am on a special diet that doesn't allow me to consume squid now, but as soon as I can, I am definitely going to try this recipe.
To learn more about Grace Young and her work, please check out her site: graceyoung.com. If you wish to buy "Stir-Frying to the Sky's Edge," please click here. To connect with Grace on Twitter, follow her at @stirfrygrace.