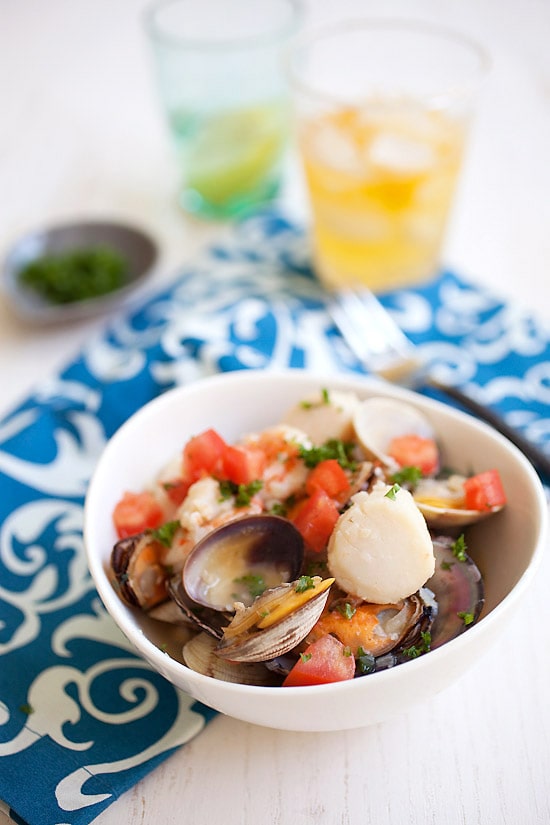 I love to make seafood dishes during summer. I don't know what it is, but I guess the big blue sky, the warmth of the sun, the shimmering azure sea remind me of the bounty from the sea, and I just wanted to cook and eat seafood, lots of seafood. Of course, being a big-time seafood lover, summer is just another convenient excuse to indulge in my favorite food in the whole world.
Every summer, I would make various seafood dishes, be it on the grill, in a pot, or a stew, for example: peel and eat shrimp, beer steamed mussels, baked oysters, grilled shrimp, bacon-wrapped scallops, coconut cream mussels, and so much more. Other favorites include clam bake and lobster roll. I would have no problem eating seafood every day!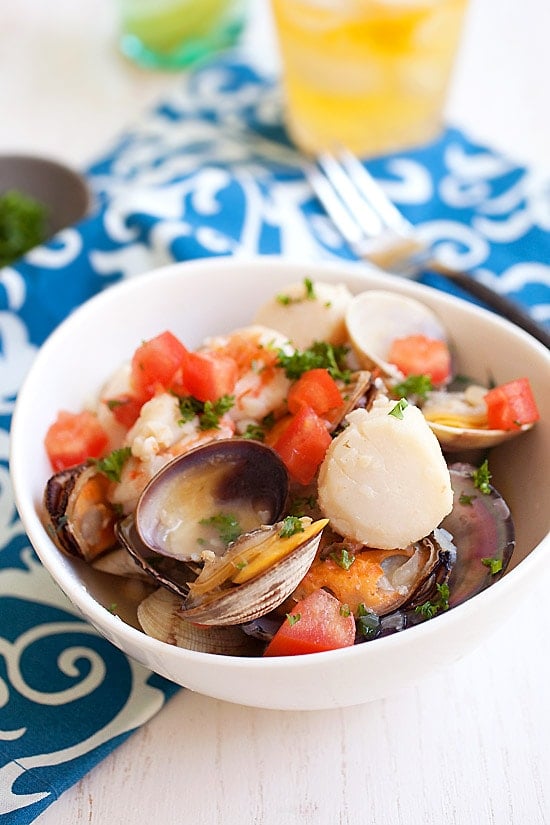 This summer seafood stew is exactly the kind of seafood dish I love. Easy-to-get store ingredients of shrimp, mussels, scallops, clams, tomato and shallots, a bit of white wine, butter, and you will have the most delicious seafood stew what is so effortless to make, but high in flavors. Make a big batch of this seafood stew and share with your friends and family. You can get some garlic bread from the store, or make your own hasselback garlic cheesy bread (check out the amazing recipe), sob up the briny seafood juice while eating, peeling, shelling the shellfish and seafood. Life is beautiful and scrumptious on warm summer days.
Bon appetit!