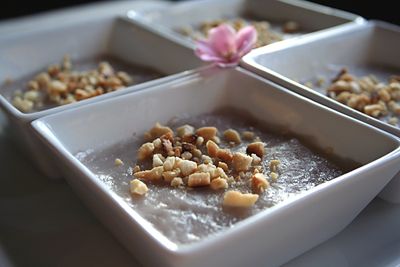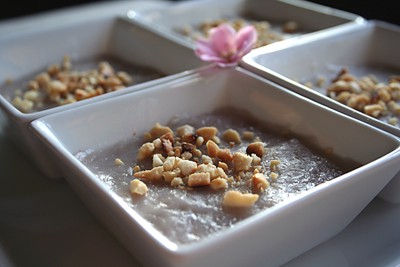 I made some taro dessert (Or Nee / 芋泥) tonight. This Teochew style dessert is easy to make and tastes sweet, creamy, and very good…
In Malaysia, Or Nee / 芋泥 is usually served plain. Sometimes, it's topped with fried shallots while others come with gingko nuts. I topped mine with some ground peanuts (for both aesthetic and flavor purposes). If you don't like ground peanuts, you can use cashew nuts instead…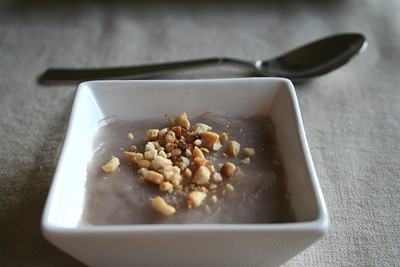 If you would like to get a creamier, richer, and melt-in-your-mouth texture, then by all means, you should use lard instead of cooking oil.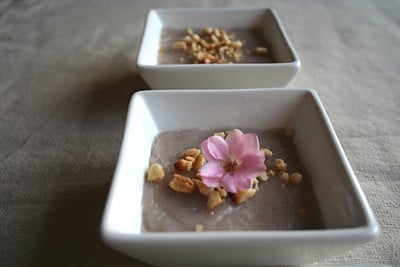 Spring is finally here, so go to your garden and pluck off a flower or two and garnish your taro pudding. Now, just sit back and enjoy this pleasing dessert.
Enjoy!
Note: Taro is also called Yam.
(Click Page 2 for the Or Nee Recipe)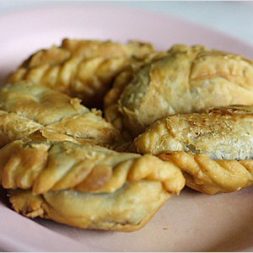 Rate This
Recipe Name
Average Rating

Based on 1 Review(s)