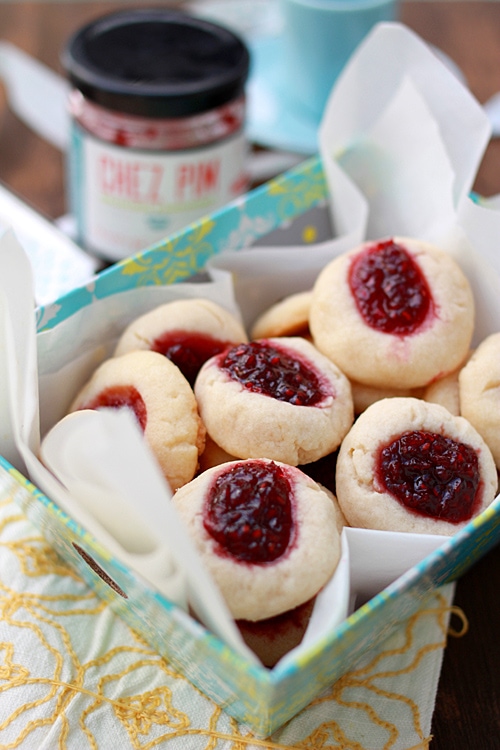 December is a happy month. It is a month about baking really outstanding cookies for the upcoming holiday season; it is also a month filled with holiday parties, great friends, and family. So this month, I am sharing a few of my favorite cookies recipes as well as party foods with you.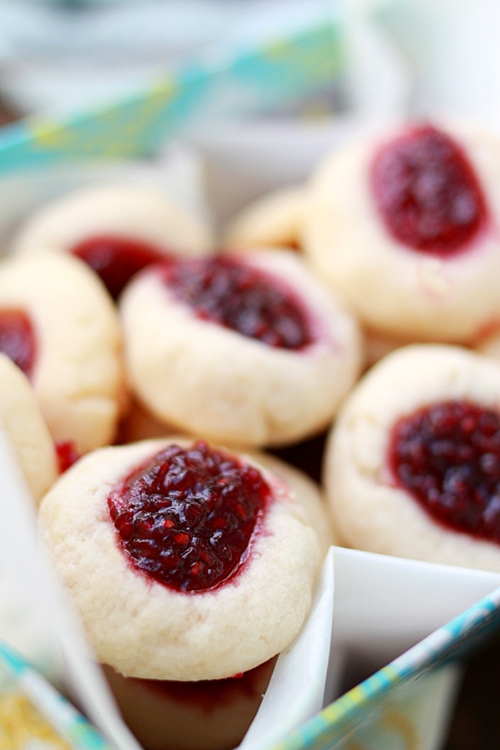 When I decided to make thumbprint cookies, I knew that I had to buy an excellent jam. After all, thumbprint cookies are precisely butter cookies filled with jam. Being a jam novice, I turned to my friend Chez Pim—food blogger extraordinaire turned award-winning jam maker. Pim recommended her Fetching Framboise Raspberry Jam. Oh boy, all the hype is true…Chez Pim's jam is the best jam I have ever tasted. (Her celeb devotees includes Nigella Lawson, Anthony Bourdain, Ruth Reichl, and many more!)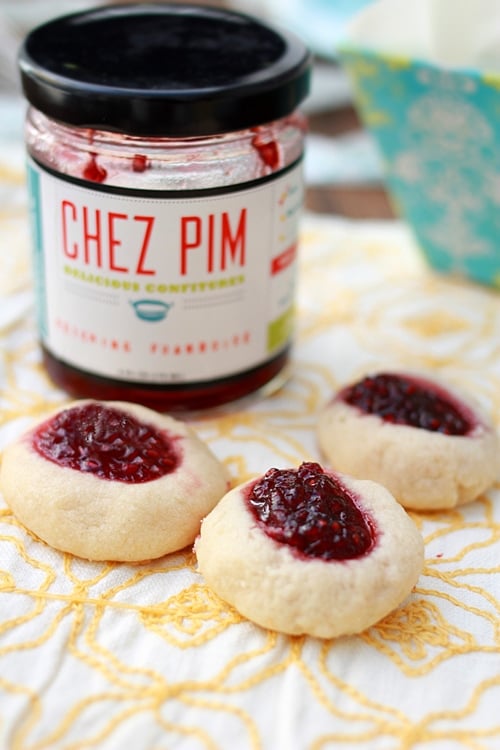 The Fetching Framboise made an excellent filling for the thumbprint cookies. I love the fresh taste of the berries (yes, you can taste the freshness even though they had been made into a jam), the slight tartness, with just the perfect balance of sweetness, and the aroma…oh, the aroma and fragrance of the berries. It was so good even the picky Baby G loved it on his toast.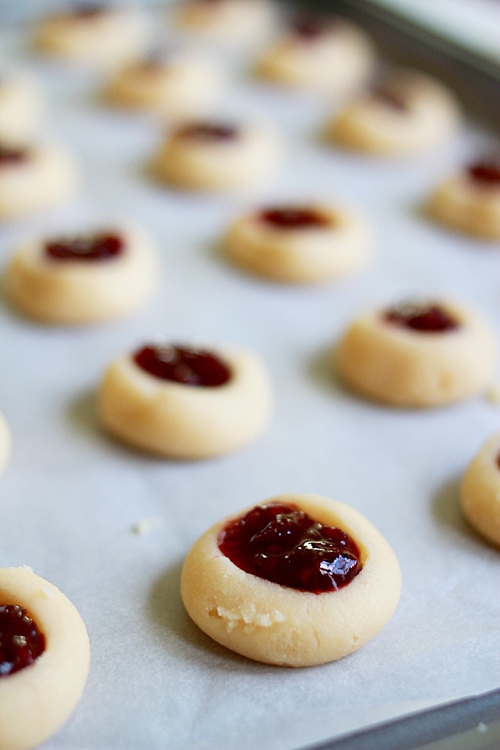 Anyway, thumbprint cookie is a holiday classic so if you are making them this year, you can try out my recipe below.