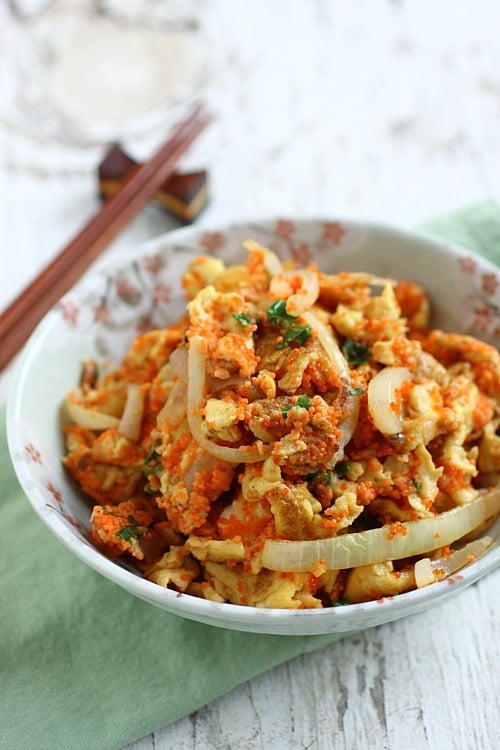 Before you were scared away by the title of this post, let me assure you that omelet with tobiko (fish roe omelet) is a wonderful and delicious recipe. Really! I invited my friends to try the dish and they gave me the thumbs up, and even the kids love it.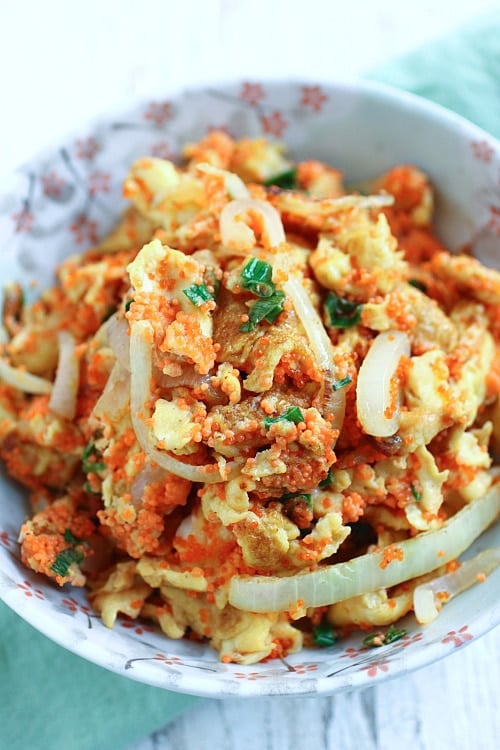 If you recall, not too long ago, I made the seared ahi tuna salad with tobiko. I had some leftover tobiko which I didn't know what to do. I thought it would be great to combine regular eggs with fish eggs, and create a double "eggy" omelet. The recipe worked and it was a success. I loved it that every bite of the omelet, there were a ton of fish roes that popped in my mouth. More importantly, the tobiko adds a subtle "fishy" nuance to a regular omelet dish. It was pleasing to the taste buds.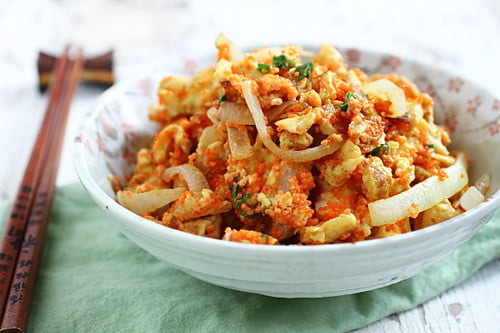 If you're not familiar with tobiko, they are orange-hued fly fish roes commonly found at Japanese markets. Compared to masago (capelin roe), they are definitely bigger and much more expensive. I personally prefer tobiko but you can  try this recipe with masago, too. Enjoy!