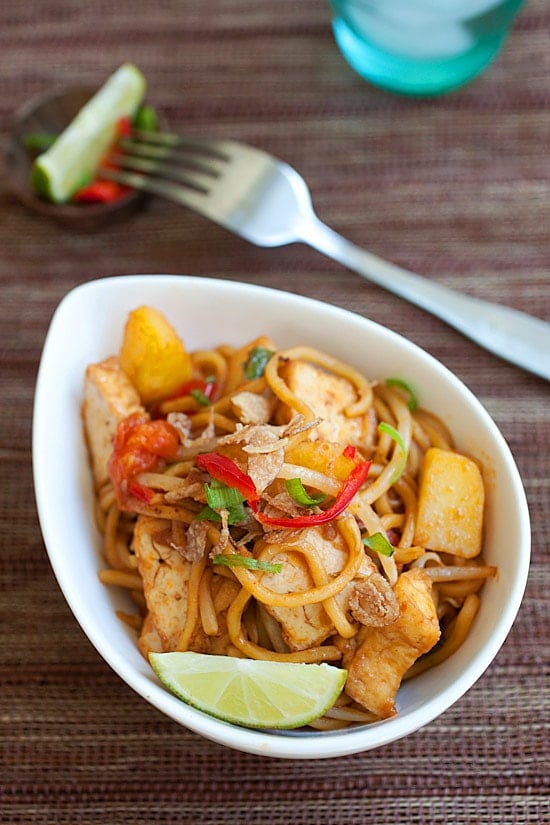 Veggie Mee Goreng (Fried Noodles)
Veggie Mee Goreng (fried noodles) made with only vegetables and vegan ingredients. Easy veggie fried noodles recipe with ketchup, soy sauce, and lime.
A few weeks ago, I had a small gathering and one of my friends and her family are vegans. I decided to make some vegetarian food for them. As my friend is from Malaysia, I immediately thought of mee goreng, or Malaysian fried noodles, which is a delicious noodle dish commonly found on the street.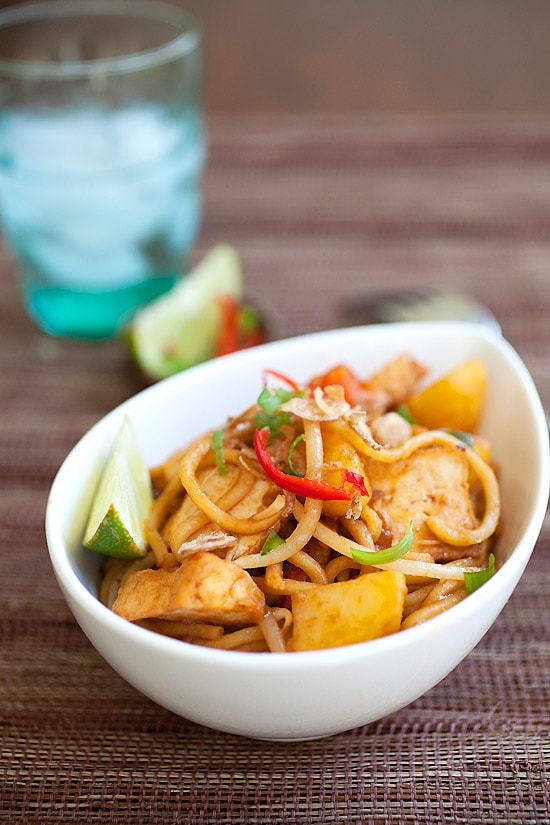 I decided to make veggie mee goreng for them and oh boy, I was so happy I did. The veggie mee goreng (fried noodles) was absolutely delicious and very popular, in no time, the noodle dish was gone. I guess everyone just loved the great taste.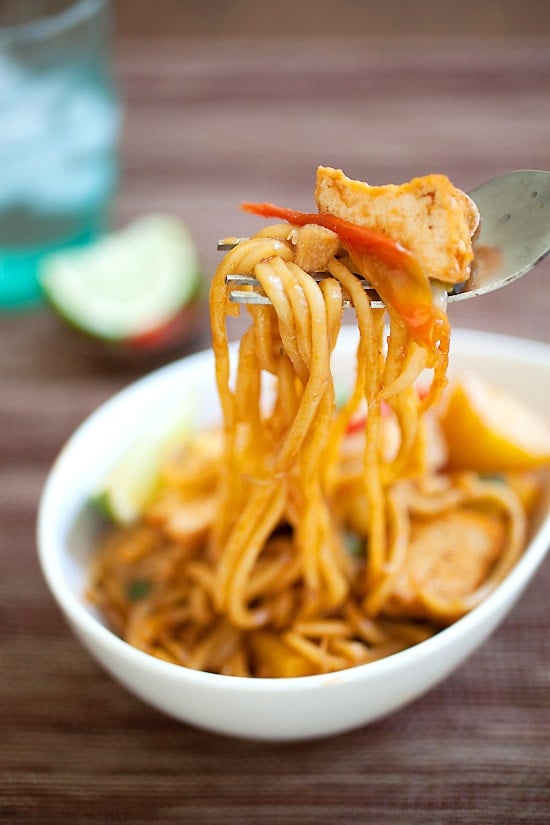 Unlike Chinese noodles or Chow Mein, Malaysian mee goreng is savory and zesty (from the addition of ketchup and squirts of fresh lime juice). Back in Malaysia, this noodle dish is made with spicy squid, potatoes, fried shrimp fritters, fried tofu pieces, and some boiled potato wedges. It was an easy conversion to make it the dish into vegan as I just had to opt-out the seafood. I added extra bean sprouts to make the dish lighter and more refreshing.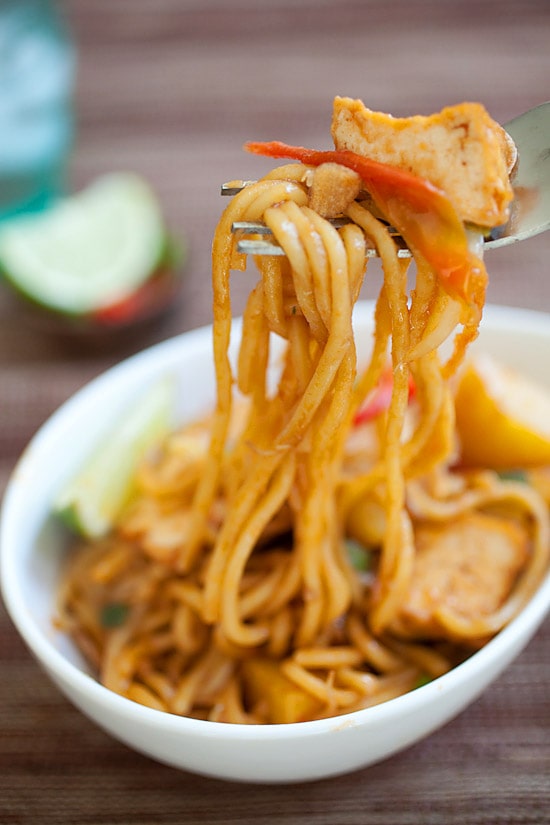 As I said, squirts of fresh lime juice right before serving adds extra flavors to this simple and humble dish. Try this veggie mee goreng recipe and all your carnivore and omnivore friends will be delighted to eat it, too.