One of the things that I miss most about Malaysia is the availability of various kinds of little fishes in the market; little fishes that I grew up eating, little fishes that need no special recipes, little fishes that taste like heaven when deep-fried with just a little salt and turmeric powder or tamarind, little fishes that are so crispy (or "garing" in local language) that one can pretty much eat the whole thing including the bones, tail and head…(view more seafood galore after the jump)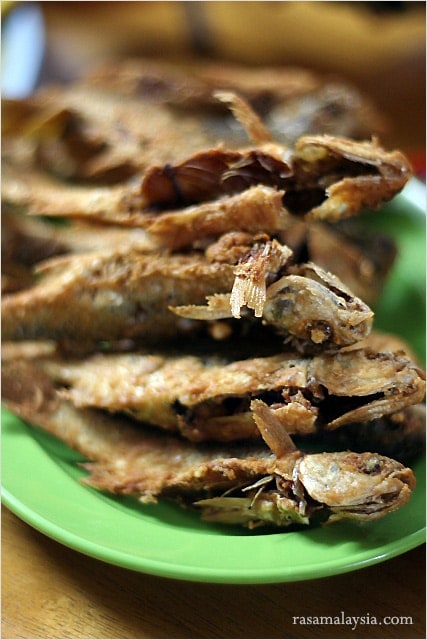 Thanks to my Penang food blogger friends, I got to savor these very delicious deep-fried "chi ya hu" (the name of the fish in local language) recently.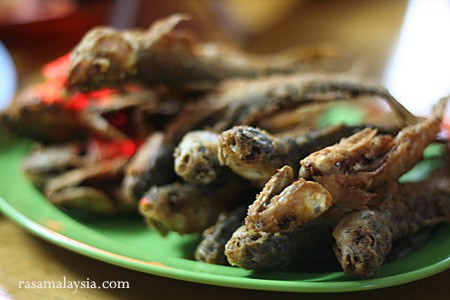 It's definitely one of the most memorable dishes that I've had in a while. This fish is our family's favorite and used to grace our dining table so very often…it was something nostalgic, something that I've missed quite a bit.
If you are in Penang, you can get this deep-fried fish at Crab Village Restaurant in Tanjung Bungah. Other killer seafood dishes that I recommend are: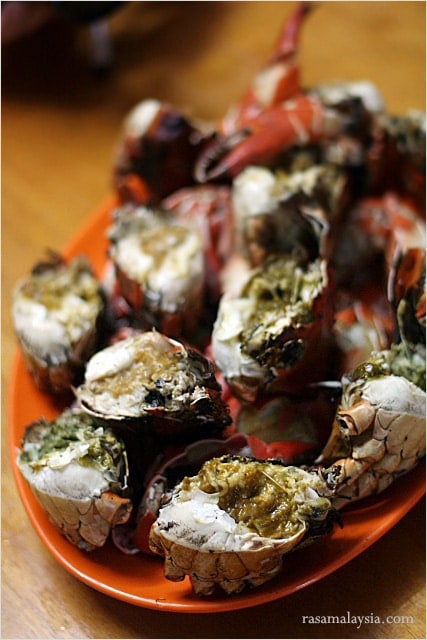 Wok-baked crab. Love the smoky flavor of these wok-baked crabs, just like the way my late mother used to prepare her crabs.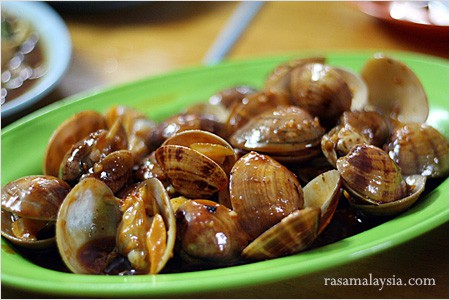 Sweet and sour clams.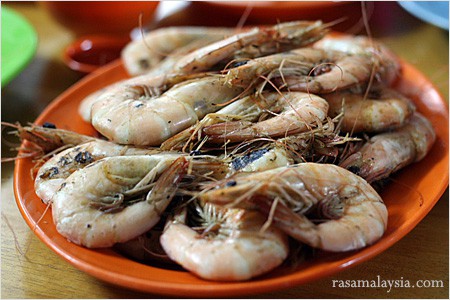 Wok-baked shrimp. The same cooking style as the crab. Equally delish!
Crab Village Restaurant
Tanjung Bungah, Penang
Malaysia
(The restaurant is right beside Hollywood Restaurant and before the floating mosque. I am entering the deep-fried fish dish to 7 fishes fiesta hosted by Finding La Dolce Vita.)