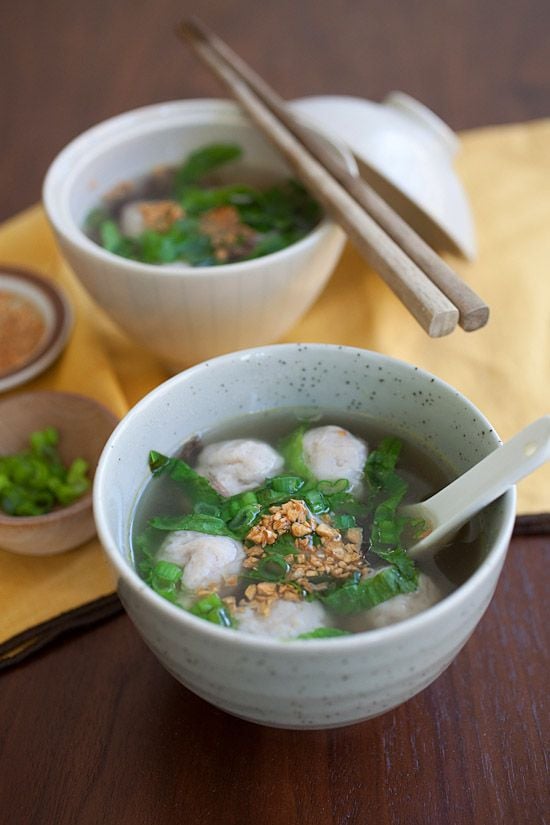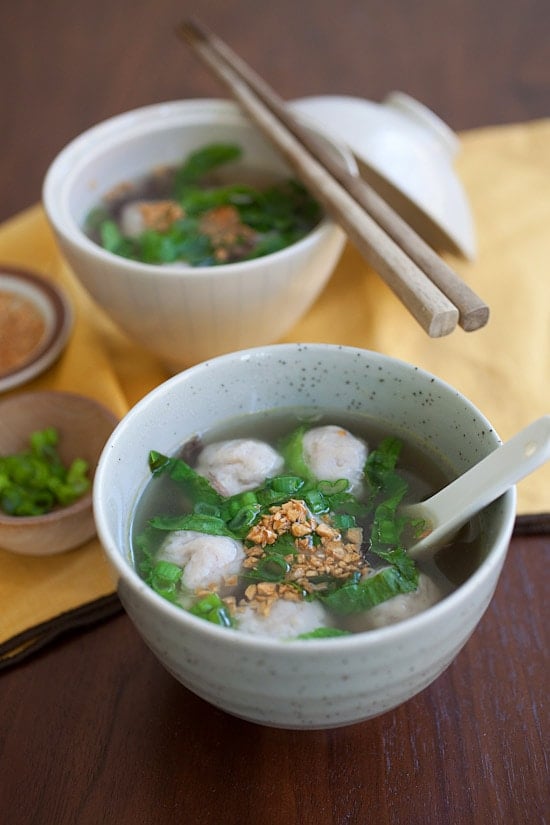 How Make Fish Balls
Serves 4 | Prep Time: 30 Minutes | Cook Time: 10 Minutes
Ingredients:
1 whole mackerel with bones and head, about 2 1/2 lbs
2 teaspoons salt
1 teaspoon ground white pepper
Fish Ball Soup:
Fish bones (discard the fish head), chopped into 3 pieces
1 can chicken broth
4 cups water
1 oz Chinese seaweed (紫菜)
1 tablespoon soy sauce
1 teaspoon sesame oil
White pepper and salt to taste
Fish Ball Soup Topping:
Garlic oil
Some shredded lettuce leaves
1 stalk scallion, cut into rings
Method:
Fish Ball:
1. Clean the fish and rinse with cold water, pat dry with paper towels. Filet the fish along the bones from the tail up towards the head using a very sharp knife. Repeat on the other side.
2. Get a bowl to put the fish meat. Using a spoon, scrape the fish meat off the skin of the fish filet, from the tail upwards. Scrape until all meat is off the skin. Discard the skin. Use the spoon to scrape off the fish meat off the fish bone, too.
3. Place all the fish meat on a chopping board, using a Chinese cleaver (preferably) to chop the fish meat, for about 10 minutes.
4. The fish will become slightly sticky as you chop. Add the salt and pepper and continue chopping for another 10 minutes, the fish meat will become a fish paste.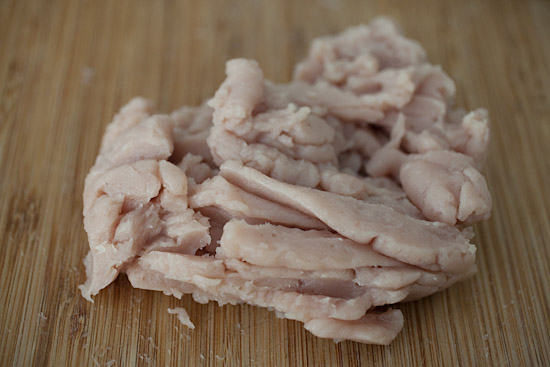 5. Wet your hands with some water and and take a tablespoon of the fish paste onto your palm and shape them into fish balls.
Fish Ball Soup:
1. Get a 5-quart soup pot, put in the chicken broth, water, and fish bones. Bring to boil over high heat, and then let it boil on low to medium heat for about 20 minutes or until the soup is flavorful.
2. Remove the fish bones, turn to high heat and drop the fish balls into the Soup.
3. Add the Chinese seaweed, soy sauce, sesame oil, salt and pepper to taste. When the fish balls float to the top, turn off the heat.
4. Transfer the fish balls soup into serving bowls, add the Toppings and serve immediately.
Cook's Notes:
1. To view the step-by-step picture, please click on the gallery on page 1.
2. You can make the garlic oil by stir-frying some minced garlic with heated oil.
3. If you like, serve it with red chilies in soy sauce.

NEW! Menu Pairing Ideas:
Most-Pinned Recipes
Ginger Garlic Baked Chicken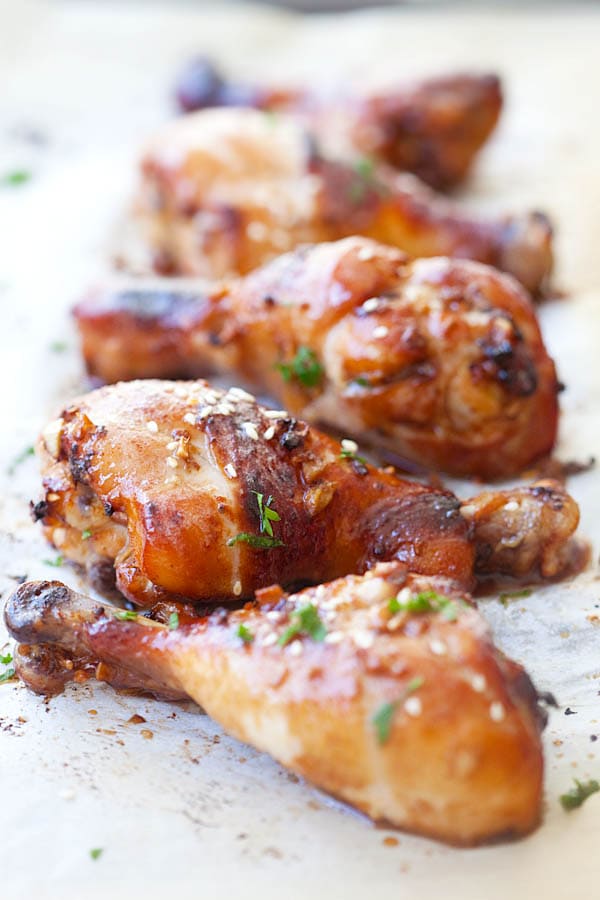 Crab Rangoon (Cream Cheese Wontons)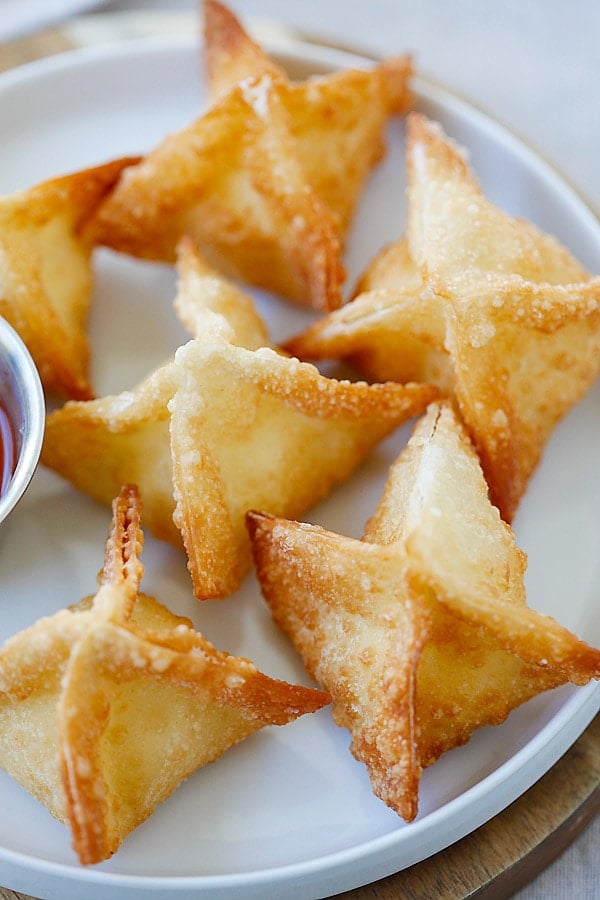 Chicken Wontons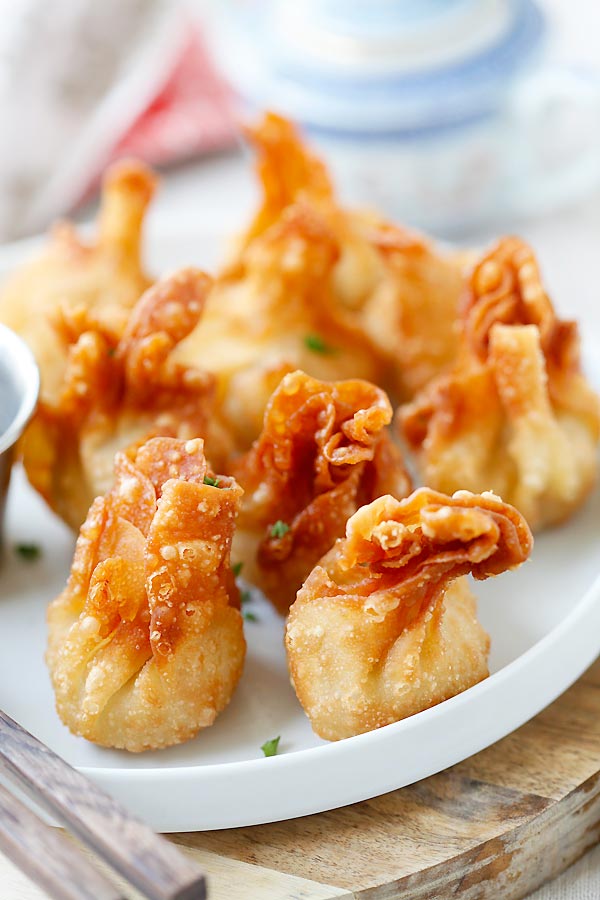 Onion Scallion Beef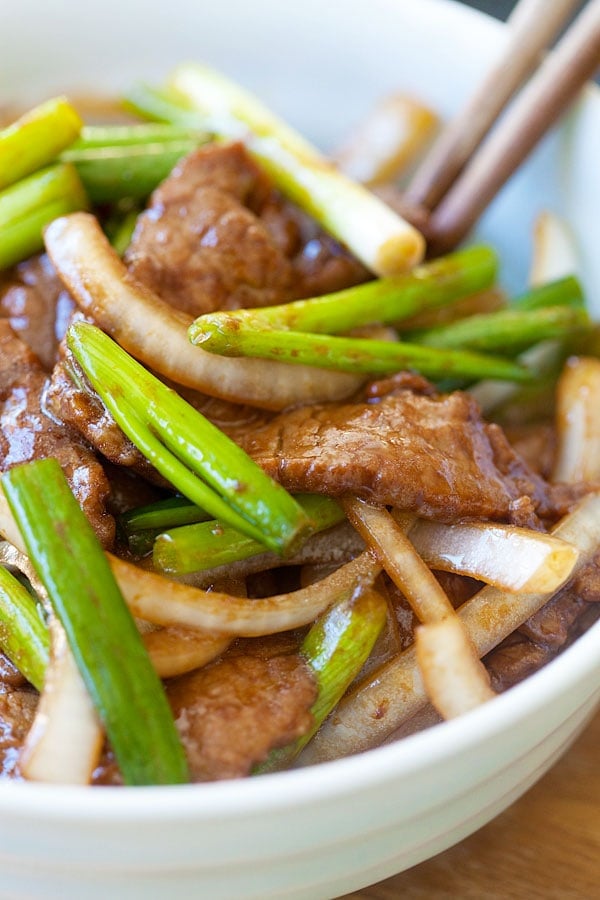 Thai Chicken Sate with Peanut Sauce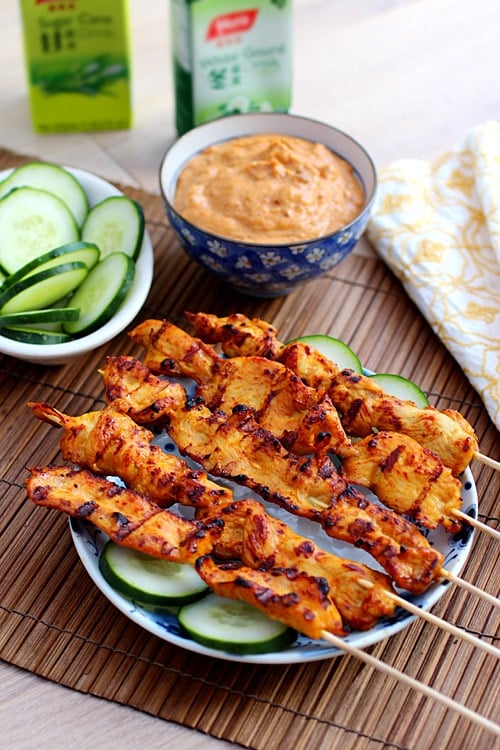 Thai Peanut Sauce