Iceberg Latte - This iceberg latte recipe is easy to make and only take less than 30 minutes to make.
Recently, my friends at Nespresso sent me their newest machine called Nespresso VertuoLine, which is currently my favorite new toy in the kitchen.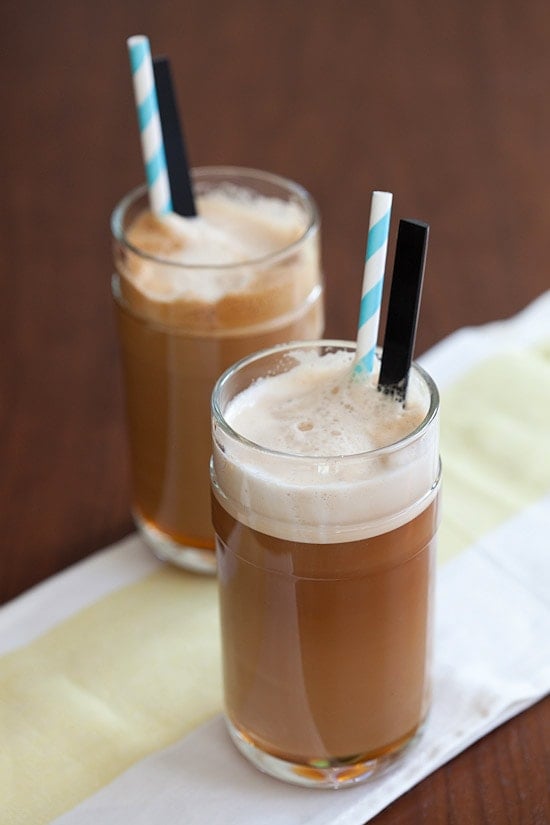 The new VertuoLine system, which produces freshly brewed Coffee and authentic Espresso with a rich, generous crema, is making me and Mr. Rasa Malaysia very happy with the really good coffee.
Anyway, I tried out making the Iceberg Latte recipe that came with my package using the coffee kit provided and it was absolutely amazing.
I had never thought of making coffee with coconut water but oh boy, I was glad I tried out the recipe.
The coconut water gave a slight different nuance to the regular coffee brewed with water…it has a tint of the sweetness from the coconut water, and a slight aroma of the coconut.
I love it.
If you are shopping for a new coffee machine, look no further, but Nespresso VertuoLine.
The unique centrifuge action of the Nespresso VertuoLine ensures you get every drop of flavor from each Nespresso capsule.
Just insert a capsule and close the lever-when activated, the capsule spins at 7,000 rotations per minute, blending ground Coffee with hot water and producing the perfect crema to complement your favorite Coffee or Espresso.
It's that easy and enjoy your glass of coffee!
How Many Calories per Serving?
This recipe is only 24 calories per serving.