Tamagoyaki is a slightly sweet, delicious, and delicate omelet that is often packed into Japanese bento boxes and also served at sushi bars as tamago nigiri.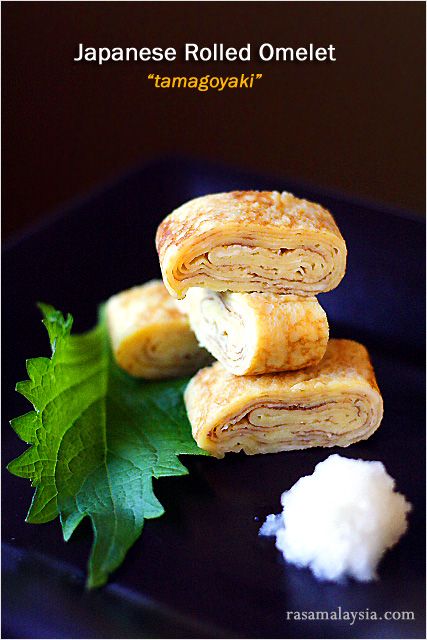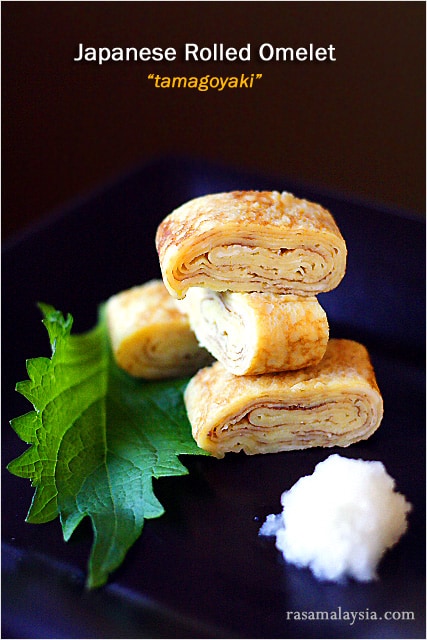 I have gone Japanese food crazy lately. It all started after my recent trip to Tokyo.
While I always have food crushes, this time it's more substantial. I am motivated to learn more about Japanese cuisine and to understand the basic techniques of making Japanese food, precisely Japanese home cooking.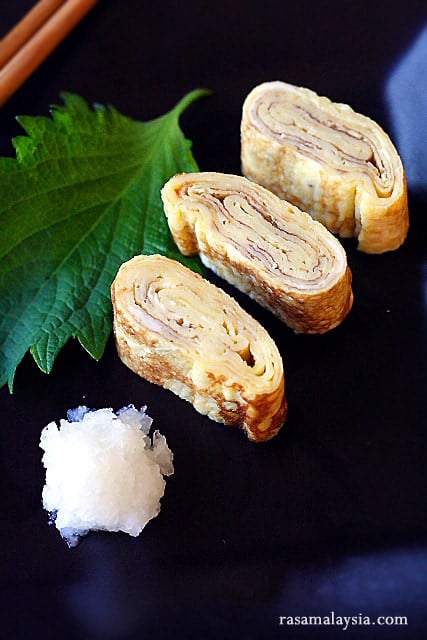 My current love affair with Japanese food has gotten me some new kitchen utensils: a daikon grater, a tamagoyaki (Japanese rolled omelet) pan, and a sushi mat. I have also bought a couple of new Japanese cookbooks: Kaiseki Cookbook and Japanese Homestyle Cooking. (Both are great cookbooks!) And my pantry is now choked full of Japanese ingredients: sansho (Japanese variation of Sichuan peppercorn), konbu/kombu (dried kelp), bonito flakes, ponzu, and more miso.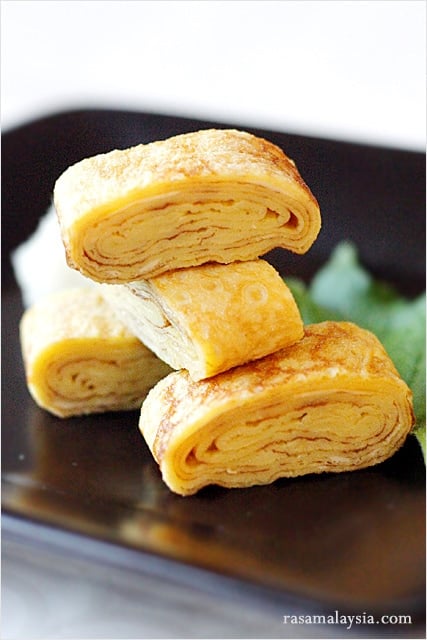 For the past two weeks, I have been reading through my new cookbooks and testing out various Japanese recipes. As a home cook, the process of experimenting with unfamiliar ingredients and new techniques is inspiring. It has been very fun and fulfilling. I enjoy every minute of it.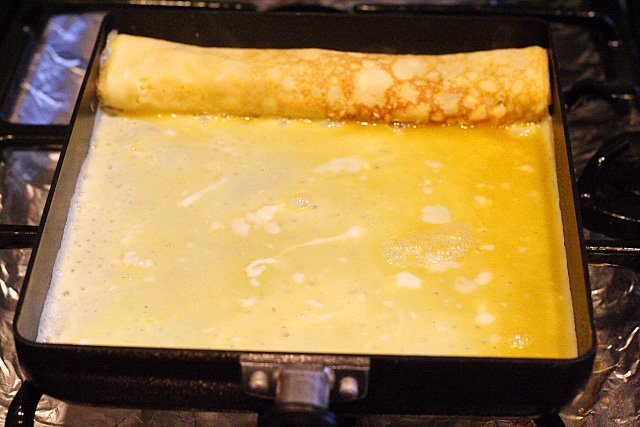 I am a big fan of Japanese rolled omelet or tamagoyaki–the slightly sweet but delicate omelet that is often packed into Japanese bento boxes and also served at sushi bars as tamago nigiri. I love its aesthetic: yellow and all rolled up in a small package that is easily picked up with a pair of chopsticks. Plus, the taste is utterly delicious and unlike any omelets I have ever tasted!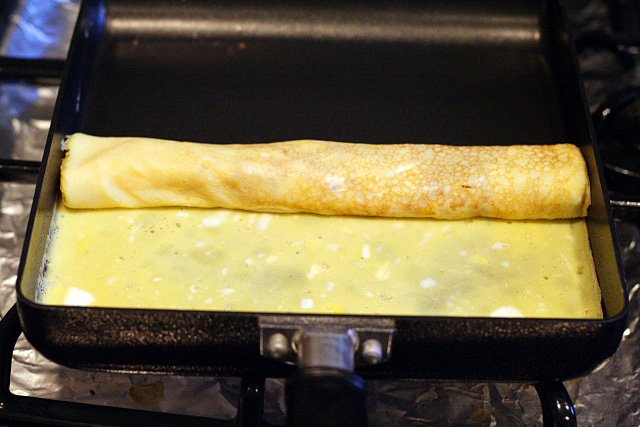 The first time I tried making tamagoyaki, I failed in its shape and form even though I got the recipe right. There is a specific technique–a skill if you will–in making Japanese rolled omelet or tamagoyaki.
My second attempt was a success, not a perfect execution yet, but I got it right. I still need to work on its presentation, the texture and consistency of each layer, and also the heat.
Anyway, I did capture some pictures of the step-by-step process for tamagoyaki, but do refer to the video clips here and here for a better guide.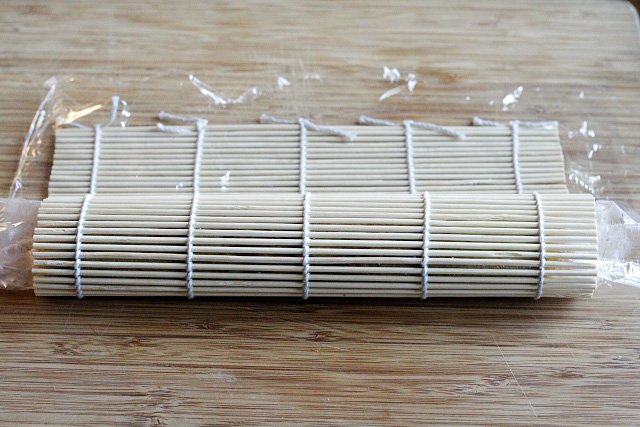 How Many Calories per Serving?
This recipe is only 121 calories per serving.
What Dishes to Serve with This Recipe?
For a wholesome meal and easy weeknight dinner, I recommend the following recipes.
For more great recipes like this, sign up for our newsletter. We'll send daily recipes you'll love!
Join
Sign up for our newsletter!
Japanese Rolled Omelet (Tamagoyaki)
Tamagoyaki is a slightly sweet, delicious, and delicate omelet that is often packed into Japanese bento boxes and also served at sushi bars as tamago nigiri.
Instructions
Mix the dashi stock or water with dashi-no-moto with mirin, sugar, soy sauce, and salt. Add to the beaten eggs and stir well. Heat the omelet pan over medium heat. Soak a paper towel in a little oil and wipe the pan to grease it.

Pour in some egg mixture and tilt the pan to coat evenly. When the omelet starts to set, roll it up towards you using a pair of chopsticks or a spatula. Keeping the rolled omelet in the pan and push it back to the farthest side from you.

Oil the empty part of the pan with the paper towel again. Again, pour in some egg mixture into the empty side, lift up the first roll with chopsticks and let the egg mixture runs underneath. When it looks half set, roll the omelet around the first roll to make a single roll with many layers. Repeat the process until all egg mixture is used up.

Move the roll gently onto a sushi rolling mat covered with a clear sheet of plastic wrap. Roll the omelet firmly into the mat and leave to stand rolled for 5 minutes.

Grate the daikon with a daikon grater or a very fine grater. Squeeze the juice out with your hand.

Cut the rolled omelet into 1 inch (2 cm) slices crossways. Lay the shiso leaves (if using) on a plate and place a few pieces of omelet on top. Put a small heap of grated daikon to one side and add serve.
Notes
If you are using a regular pan and not the Japanese rectangle pan, follow the same method and cut off the irregular edges when serving. It works the same but it's slightly harder to roll the omelet.
Nutrition

Nutrition Facts

Japanese Rolled Omelet (Tamagoyaki)

Amount Per Serving (4 people)

Calories 121

Calories from Fat 54

% Daily Value*

Fat 6g9%

Cholesterol 245mg82%

Sodium 859mg37%

Carbohydrates 7g2%

Protein 8g16%

* Percent Daily Values are based on a 2000 calorie diet.

Notice: Nutrition is auto-calculated, using Spoonacular, for your convenience. Where relevant, we recommend using your own nutrition calculations.