Curry Puff is a Malaysian deep-fried snack filled with curried potatoes, chicken meat and wrapped with a flaky and crispy shell. This is an easy curry puff recipe using store-bought puff pastry and baked in the oven. It's quick, easy, lower in calories and absolutely delicious!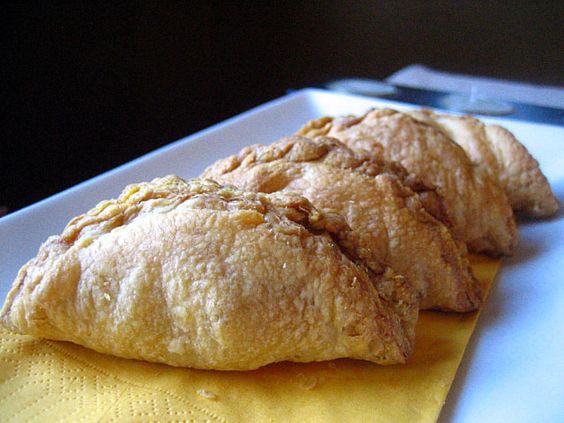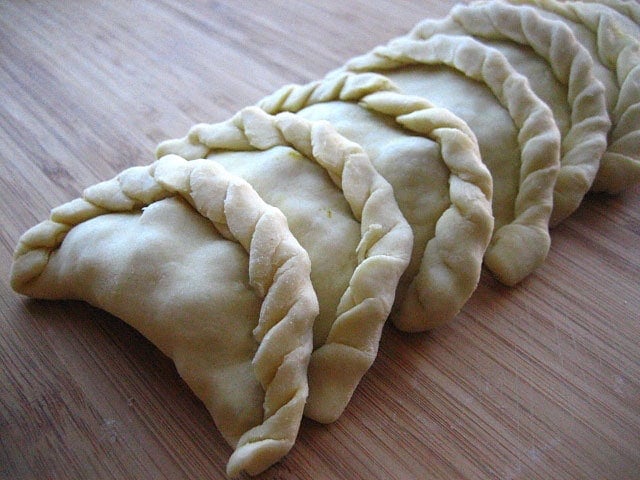 Curry Puff is a Malaysian snack filled with curried potatoes and chicken meat, wrapped with a crispy pastry shell. They are popular in both Malaysian and Singapore; they are deep-fried and commonly sold by street vendors or hawkers.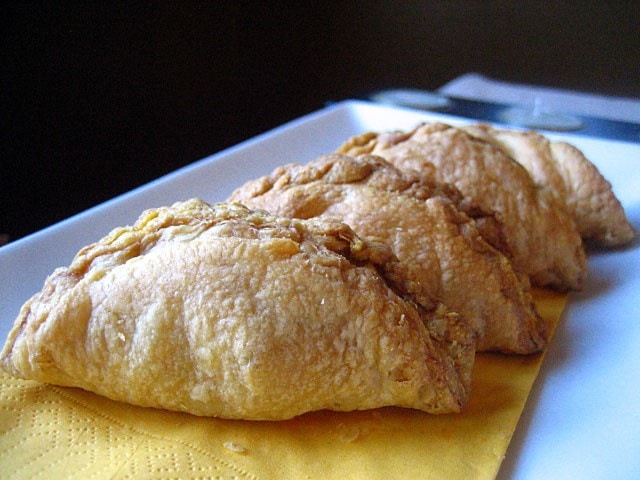 Authentic curry puffs call have a spiral shape, wrapped with a pastry shell that is made from scratch, consisting of oil dough and water dough.
This is a baked curry puff recipe, using a store-bought puff pastry shell, which is quick, easy and delicious nonetheless.
If you have time and would love to make curry puff from scratch, please check out my spiral curry puff recipe.
What Dishes to Serve with This Recipe?
For a wholesome meal and easy weeknight dinner, I recommend the following recipes.
5 Secrets to 20 Min Dinners
Get tricks for quick & easy meals!
Yield: 12 puffs
Curry Puff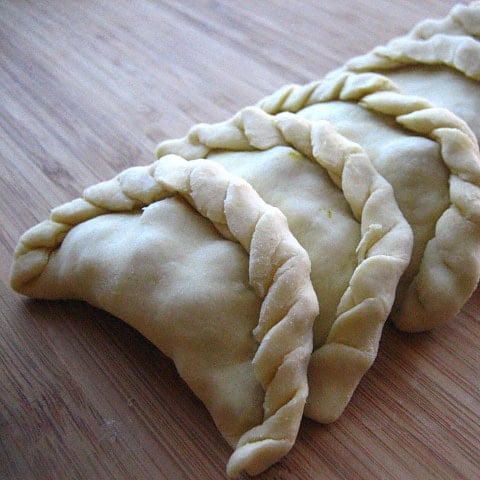 Curry Puff–a snack filled with curried potatoes commonly found in Malaysian and Singapore

Prep Time 30 minutes

Cook Time 10 minutes

Total Time 40 minutes
Ingredients
Filling:
5 tablespoons oil
1 medium red onion, finely chopped
1/2 teaspoon kurma powder or chicken curry powder
2 teaspoons meat or chicken curry powder
1 teaspoon chili powder
1/2 teaspoon turmeric powder
1/2 cup finely diced chicken breast meat
2 large potatoes, boiled and finely diced
1 1/2 teaspoon sugar
1/2 teaspoon black pepper
1/2 teaspoon salt
Pastry:
1 lb. (400 g) plain flour
5 oz. (140 g) margarine or shortening
3/4 cup water
1/2 teaspoon salt
Instructions
Make the filling first. Heat oil and fry onion gently until golden brown. Add the kurma powder, curry powder, chili, turmeric and fry gently. Add the chicken, potatoes, sugar, pepper, salt and cook for 5 minutes. Mix well and leave aside to cool.
To make pastry, mix flour with margarine, water, salt, and knead well. Let it rest for 1/2 hour. Cut the dough into circles (3 in) in diameter. Fold pastry over to make a half circle and crimp at edges. Deep fry in hot oil until golden.
Nutrition Information
Yield
12
Serving Size
1
Amount Per Serving Calories 217Total Fat 13gSaturated Fat 3gTrans Fat 0gUnsaturated Fat 9gCholesterol 15mgSodium 199mgCarbohydrates 20gFiber 2gSugar 2gProtein 6g