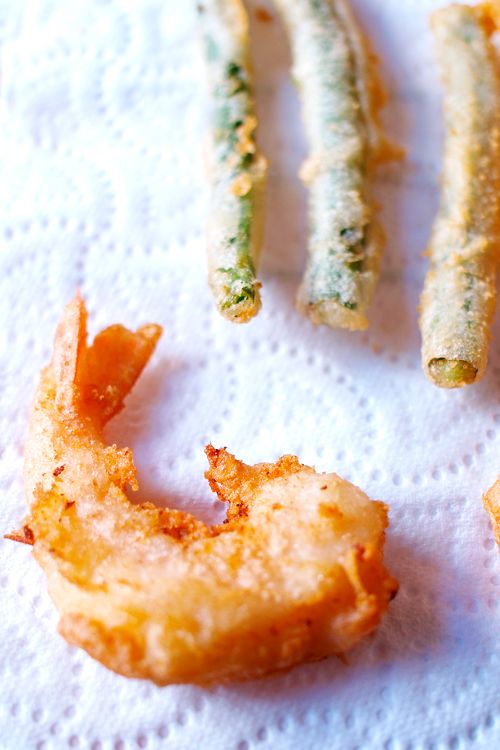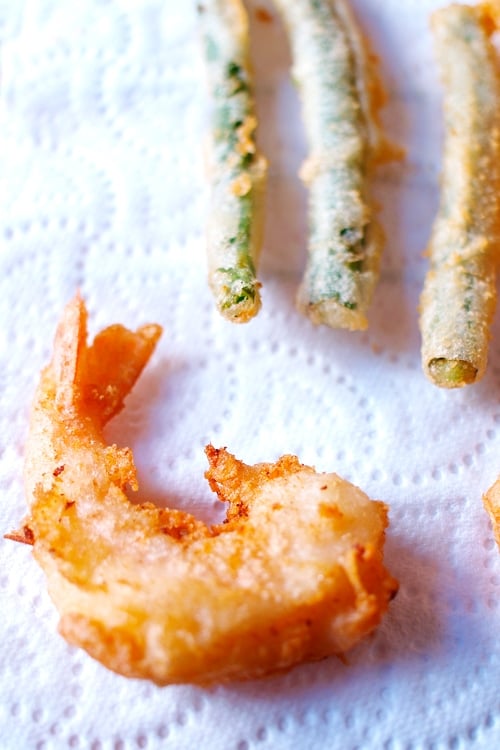 A few weeks ago, I tweeted about guest bloggers on Rasa Malaysia and Mable Tan—a fellow Malaysian who resides in Australia—responded and came to my rescue.
Mable is a fantastic baker and a great cook; her blog "Happy Monkee" is beautiful and delicious.
In her past life, Mable was a writer and stylist working with Seventeen, Marie Claire, Female (leading magazine in Malaysia and Singapore) and Going Places (inflight magazine of Malaysia Airlines).
Please check out Mable's guest post below and learn the secrets of making light and crispy tempura, a popular Japanese recipe. Please also pay a visit to her blog. Thank you!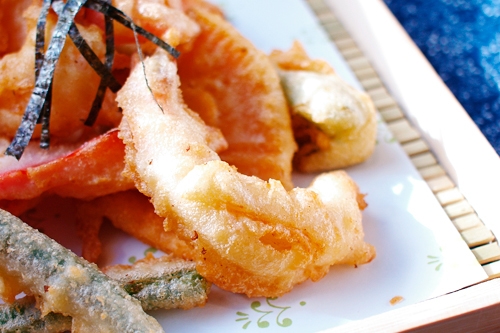 Unlike Japanese breadcrumb (panko), tempura is a lighter, fluffier version. The idea is to keep the batter as cold as possible and also not over-mixing the batter. I'm so used to clump-free mixes that it takes ginormous willpower not to beat it till it's smooth.
Apparently, an over-mixed batter will result in activating the wheat gluten and causing the batter to be more chewy and dough-like when fried (great if you're making doughnuts).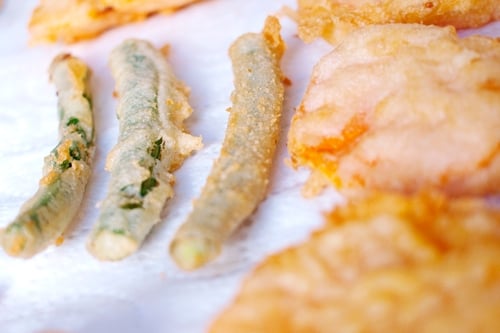 Now, what you might not know about tempura is that it was actually introduced to the Japanese by Portuguese missionaries and traders. The first shogun of Japan, Tokugawa Ieyasu, loved it so much it became widespread and adopted into the culture. If you go to Portugal today, there is a very similar dish called peixinhos da horta or "garden fishies…"
Served either in an obento box (lunch box), with soba or udon, or, with dipping sauce like tentsuyu sauce (three parts dashi, one part mirin and one part shoyu), the key is you should always eat tempura immediately. Good things are meant to be devoured.
SUBSCRIBE AND GET NEW RECIPES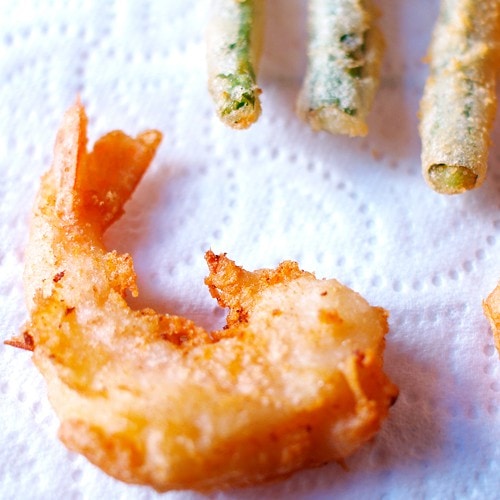 Tempura Recipe
Tempura is a very popular Japanese recipe. Tempura is very easy to make at home. Try this easy tempura recipe that promises airy, light, and crispy tempura. | rasamalaysia.com
Ingredients
Shrimp

shelled and deveined, but leave tails on

Vegetables* of your choice
Tempura Batter:
1/2

cup

plain flour

1/2

cup

corn flour or rice flour

1

teaspoon

baking powder

1/2

teaspoon

salt

1

egg yolk

2/3

cup

ice cold water

Oil for deep frying
Click Here for Conversion Tool
Instructions
Sift together the dry ingredients and set aside.

In a medium bowl, beat the egg slightly and mix with the ice water.

Stir in the dry ingredients. Stir only until mixed; mixture will be slightly lumpy.

Dip shrimp and *vegetables into the batter and deep fry until golden brown.

Fry ingredients a few at a time. Too big a batch may change the temperature of the oil.

Drain on paper towels and served immediately.
Recipe Notes
You can use a variety of vegetables for tempura e.g. pumpkin, sweet potato, broccoli, string beans, yam. Root vegetables should be sliced thinly so it is cooked through.
Click Here to Pin This Recipe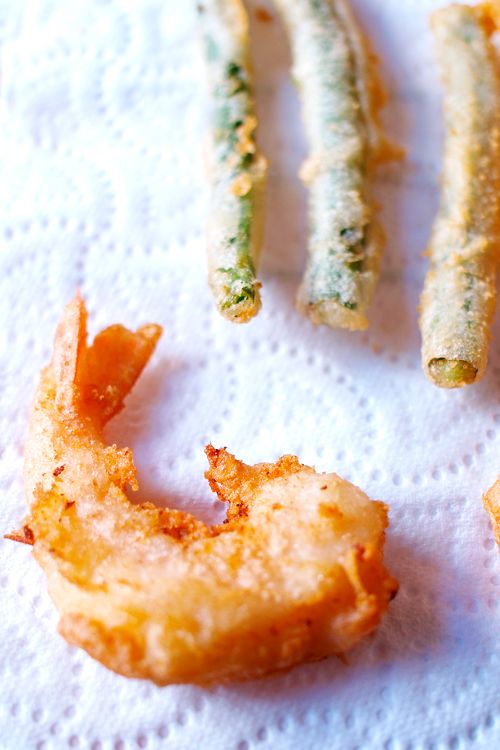 If you try my recipe, please use hashtag #rasamalaysia on social media so I can see your creations! Follow me on Facebook | Instagram | Pinterest | Twitter for new recipes, giveaways and more.