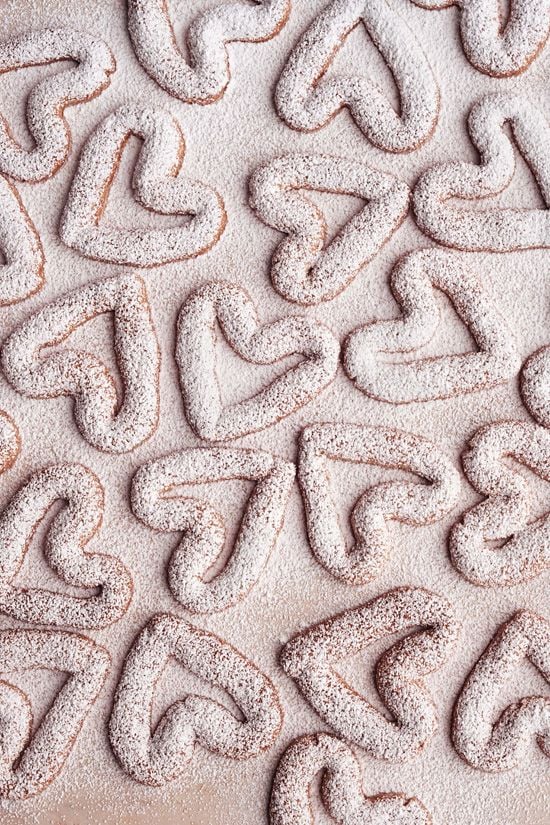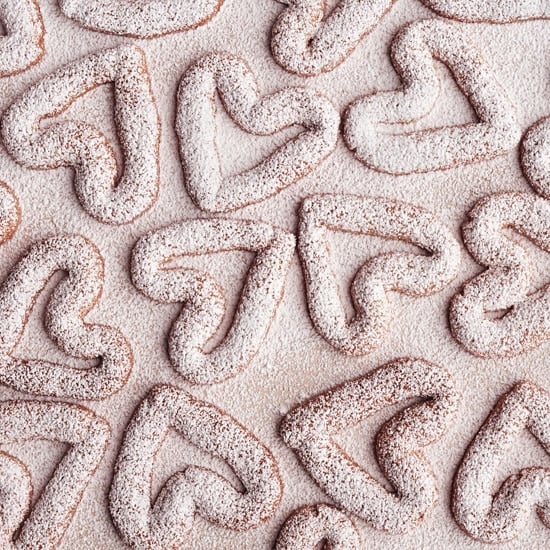 Almond Heart Cookies
Give your love the gift of love with lot of hearts this year! Happy baking using this almond heart cookies recipe.
Prep time:
Total Time:
Makes2 dozen
Ingredients:
1/2 cup blanched whole almonds, toasted
1/2 cup light rye flour
1/2 cup all-purpose flour
1/4 teaspoon coarse salt
1/4 teaspoon ground cinnamon
1 stick unsalted butter, softened
1/2 cup confectioners' sugar, plus more for dusting
1 large egg yolk
1/4 teaspoon almond extract
Method:
1. In a food processor, pulse almonds and flours until nuts are finely ground. Add salt and cinnamon; pulse to combine.
2. In the bowl of a stand mixer fitted with a paddle attachment, beat together butter and sugar on medium speed until smooth and fluffy. Add egg yolk and almond extract; beat until combined. Reduce speed to low; gradually beat in flour mixture until just combined.
3. Preheat oven to 350 degrees. Roll tablespoon-size portions of dough into 1/4-inch-thick ropes, each about 7 inches long. Transfer to parchment-lined baking sheets and shape into hearts. Refrigerate until firm, about 10 minutes.
4. Bake, rotating sheets halfway through, until cookies are golden brown and crisp, about 17 minutes. Let cool completely on baking sheets on wire racks. Dust with confectioners' sugar just before serving.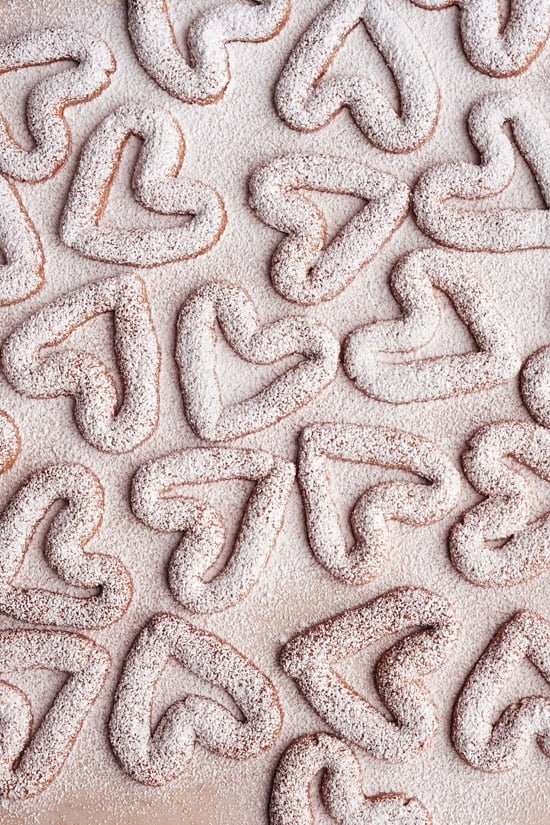 It's February and romance is in the air. Yes, Valentine's Day is around the corner, and I am sure many of you are thinking of recipe ideas to surprise your sweetheart. As many of you know, food is the surefire way to get to your love's heart, make the stomach happy and your love will be forever yours.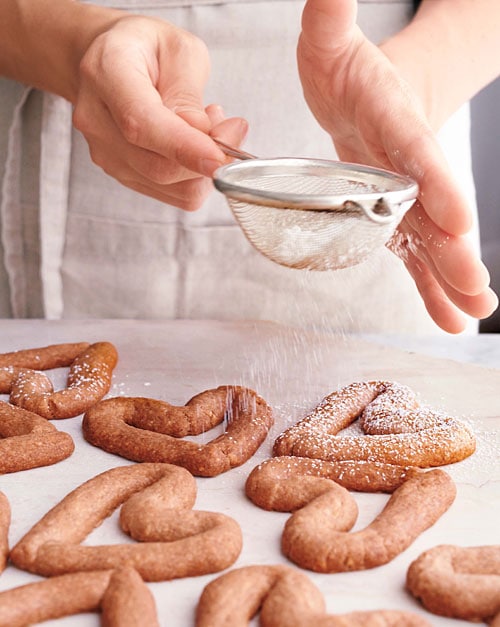 As I was reading through the February issue of Martha Stewart Living, two recipes caught my eyes. One is this beautiful and wonderful almond-eye heart cookies, in the beautiful and oh-so-romantic love shape. They are dusted with powdered sugar and I just wanted to eat them, or wished that someone would actually bake these for me, and then wrapped them nicely in a box, with ribbon and a card that says "I Love You." Anyway, I don't think I am getting that but I am sure your loved ones will be very delighted if you make these almond heart cookies specially for your sweetheart.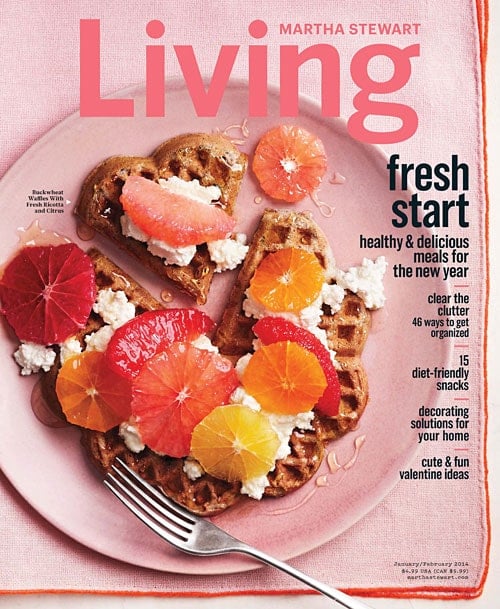 To plan your Valentine's day ahead, you can actually make these cookies 3 days in advance before V day. So what are you waiting for? Give your love the gift of love with lot of hearts this year! Happy baking using this almond heart cookies recipe.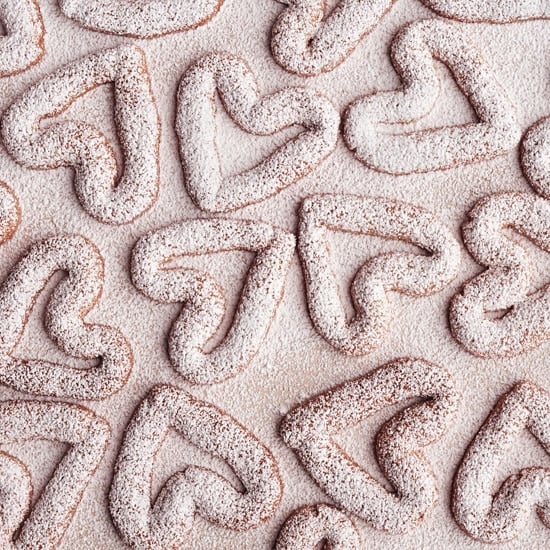 Rate This
Preparation Time
Cook Time
Total Time
Average Rating

Based on 3 Review(s)