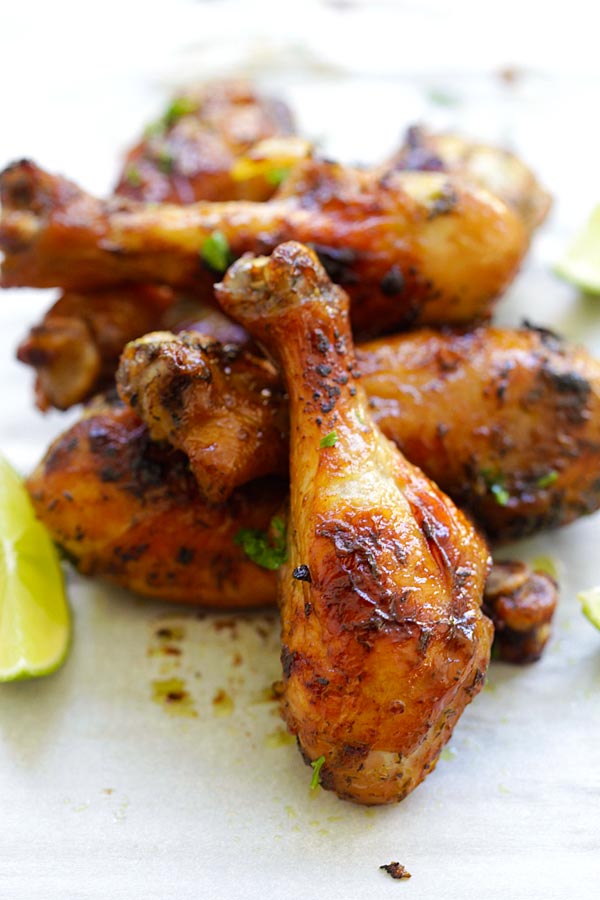 Jerk Chicken Recipe
Serves 4 | Prep Time: 20 Minutes | Cook Time: 20 Minutes
Source: Martha Stewart
Ingredients:
2 pounds chicken pieces
Marinade:
1 habanero chile, stemmed
1 bunch scallions, cut into pieces
2 cloves garlic, smashed and peeled
1 1/2 teaspoons dried thyme
2 tablespoons brown sugar
1 tablespoon ground allspice
2 tablespoons soy sauce
2 tablespoons lime juice
2 tablespoons vegetable oil, plus more for grill
Salt and pepper to taste
Method:
1. Rinse the Chicken, remove the thighs bones. Pat dry with paper towels and set aside.
2. In a food processor, mixing all the Marinade ingredients together.
3. In a large sealable plastic bag, toss chicken with the paste. Make sure they are nicely coated with the paste. Refrigerate overnight.
4. Next day, fire up the grill and brush a bit oil on the surface. Grill the chicken until they turn golden brown and charred on both sides. Removed from grill and serve immediately.
Most-Pinned Recipes
Chili Lime Chicken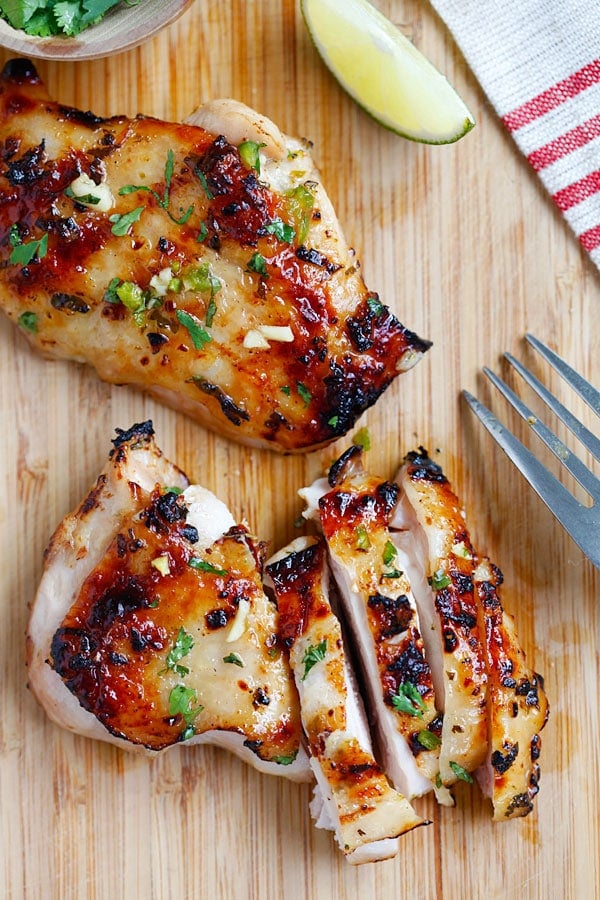 Parmesan Baked Chicken Nuggets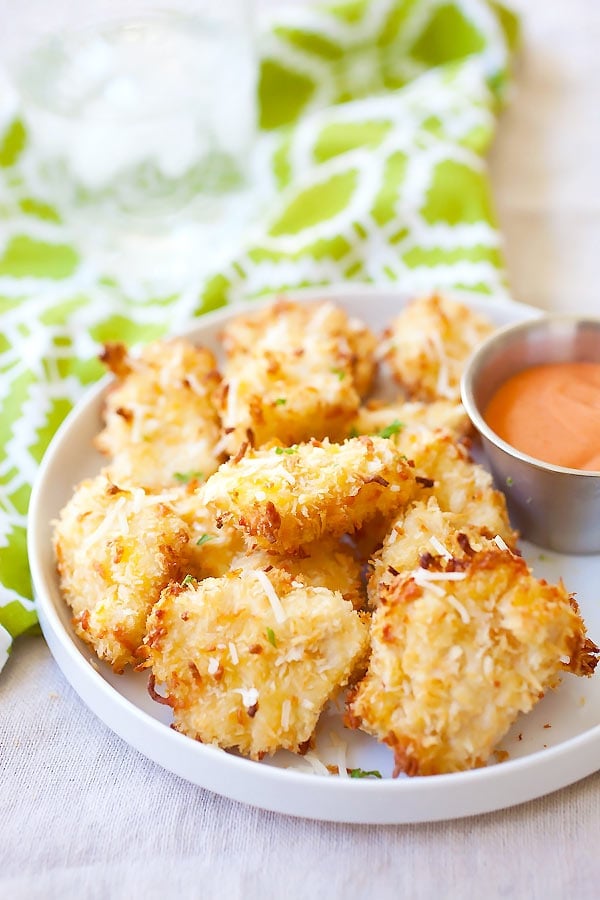 Garlic Herb Cheese Bombs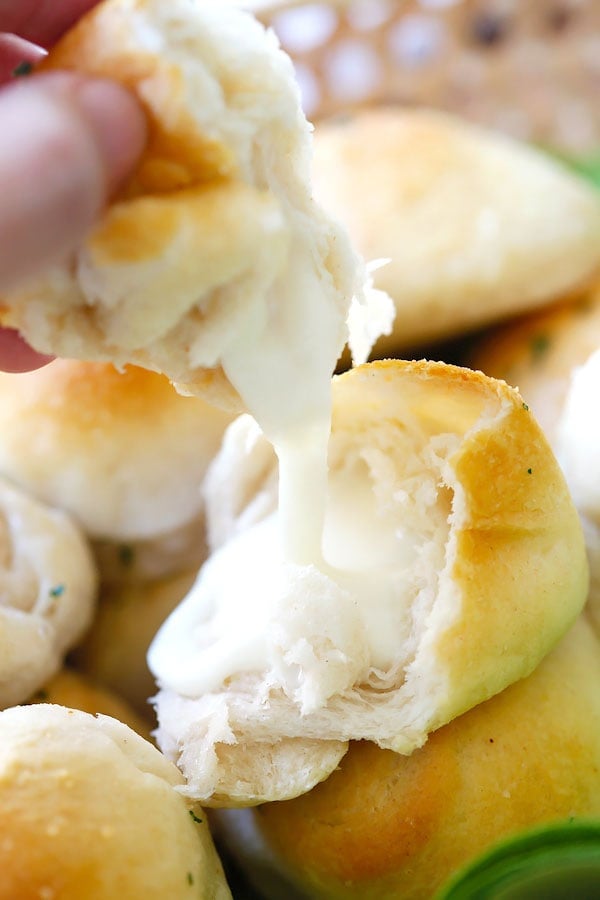 Cilantro Lime Chicken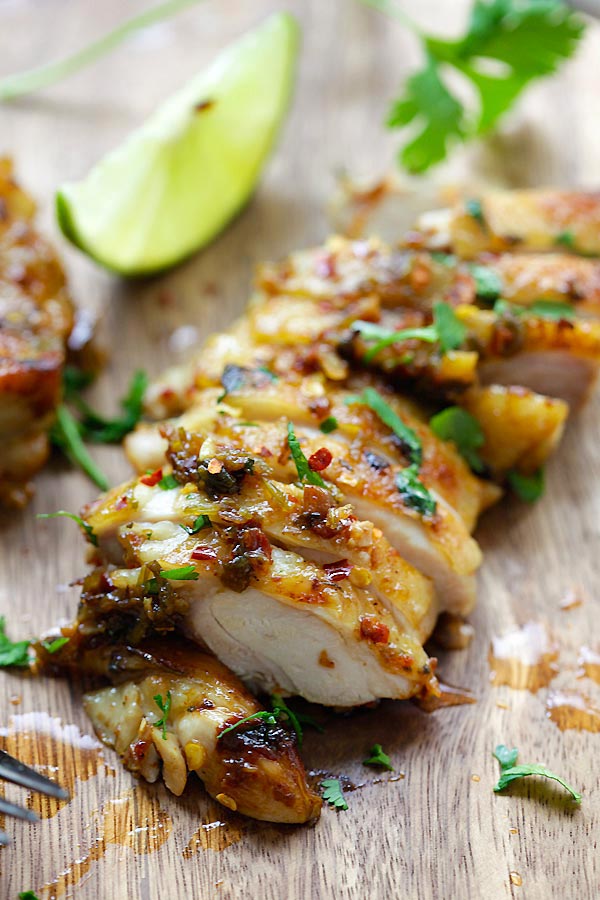 Parmesan Garlic Noodles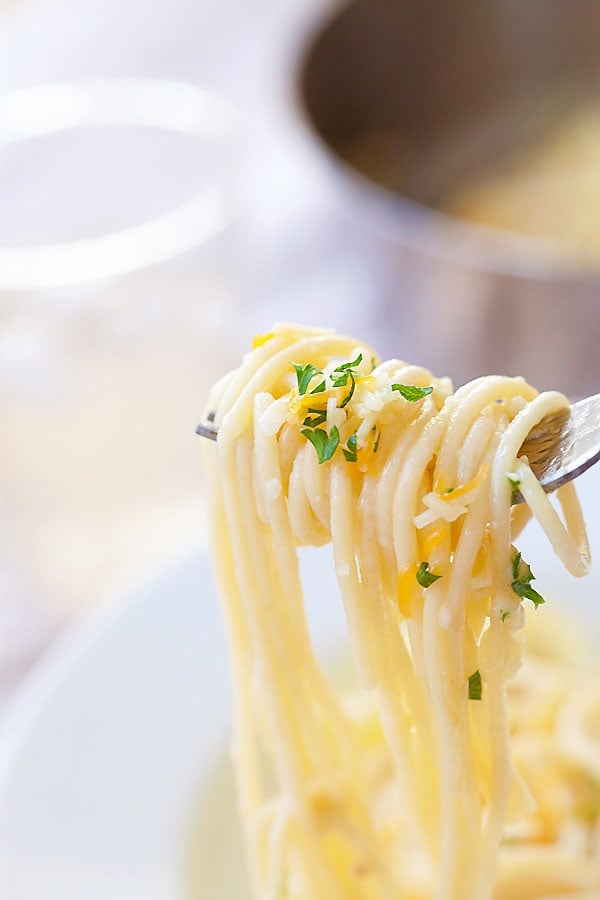 Garlic Herb Roasted Potatoes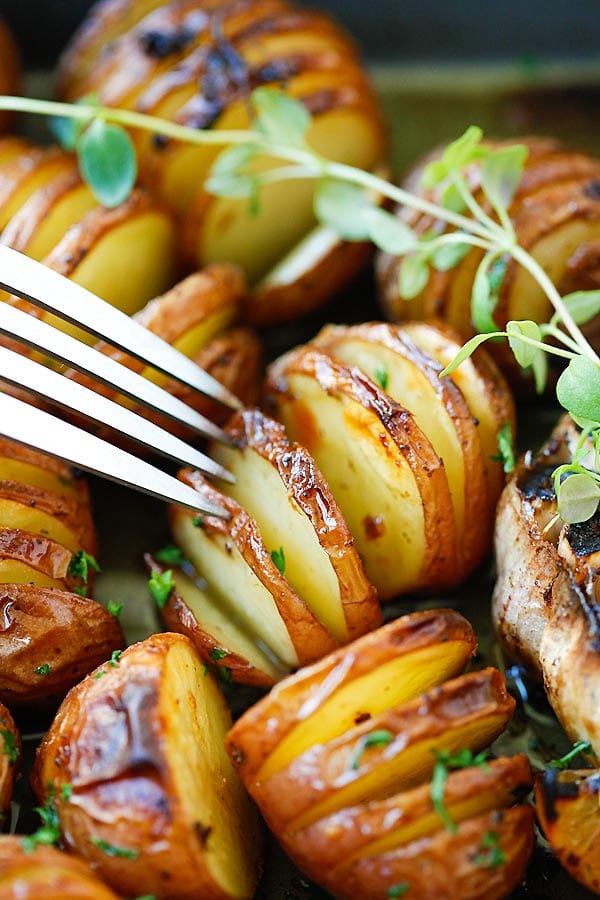 Parmesan Roasted Cauliflower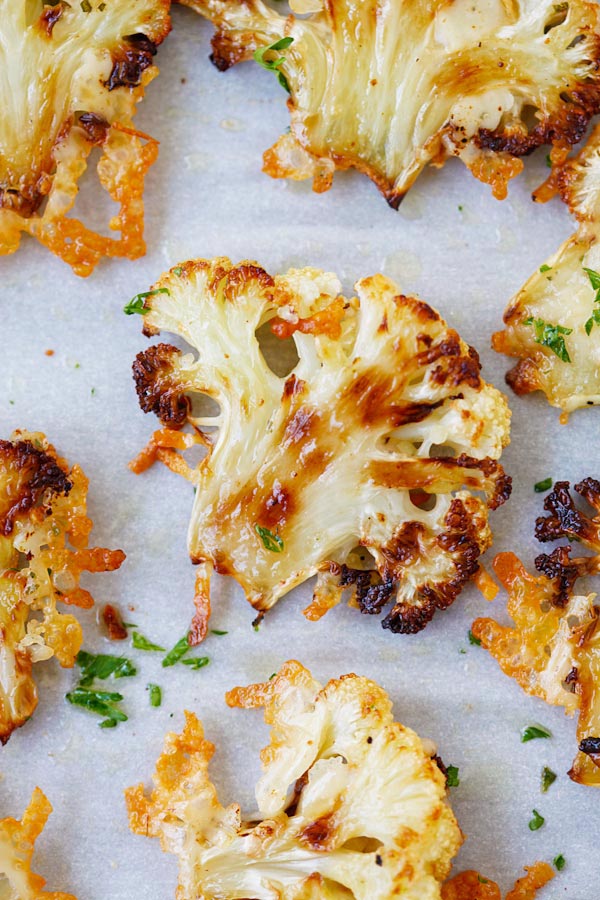 Honey Garlic Salmon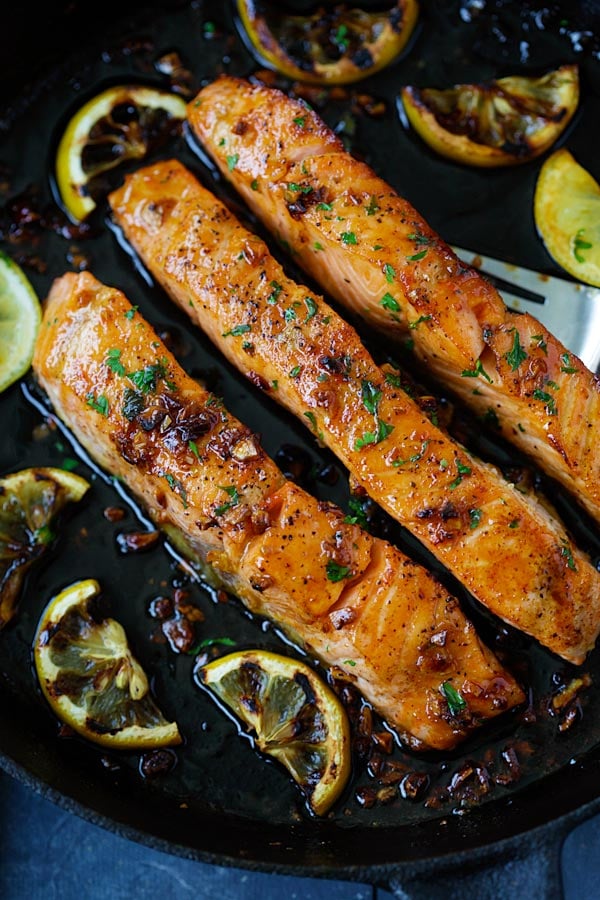 Shrimp Scampi Linguine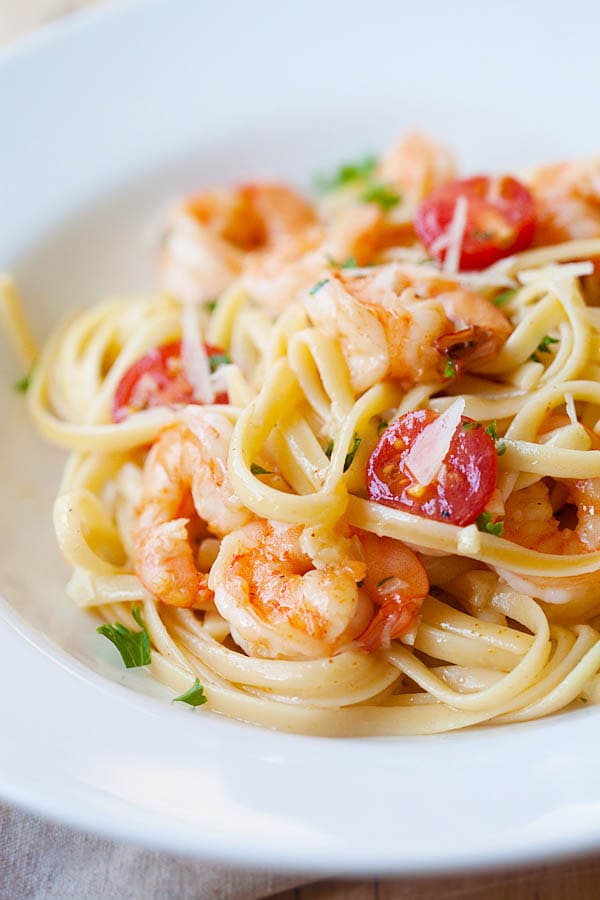 Brazilian Cheese Bread (Pão de Queijo)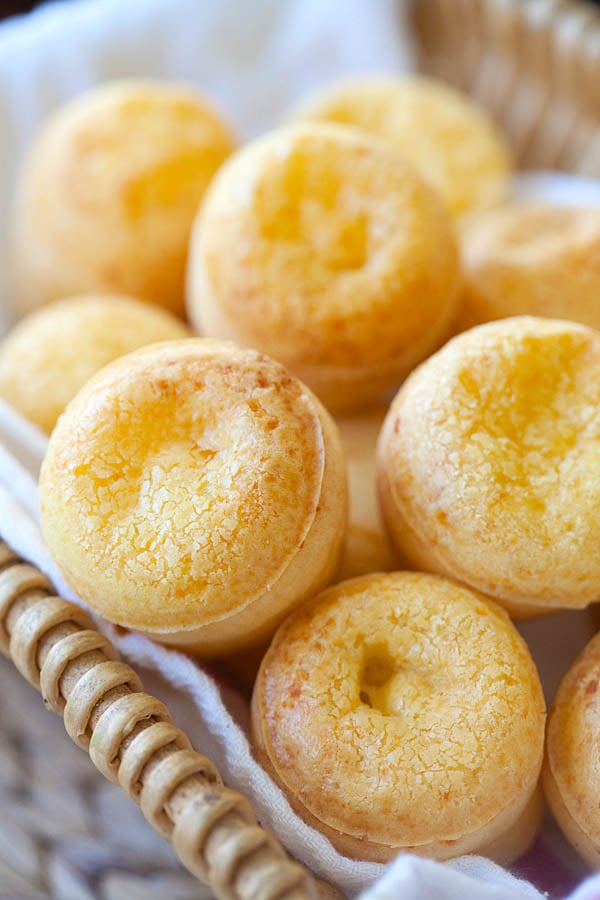 Creamy Garlic Chicken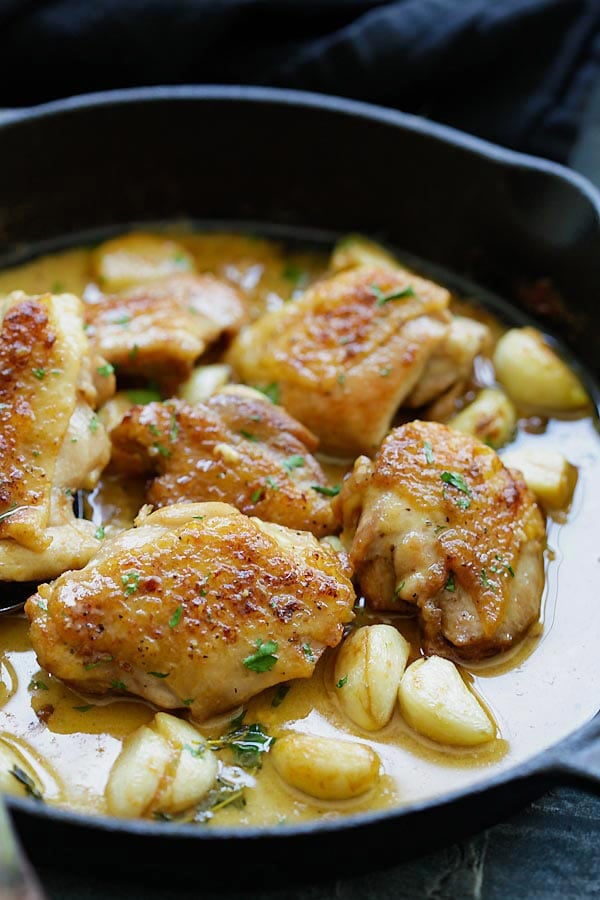 Mini Garlic Monkey Bread