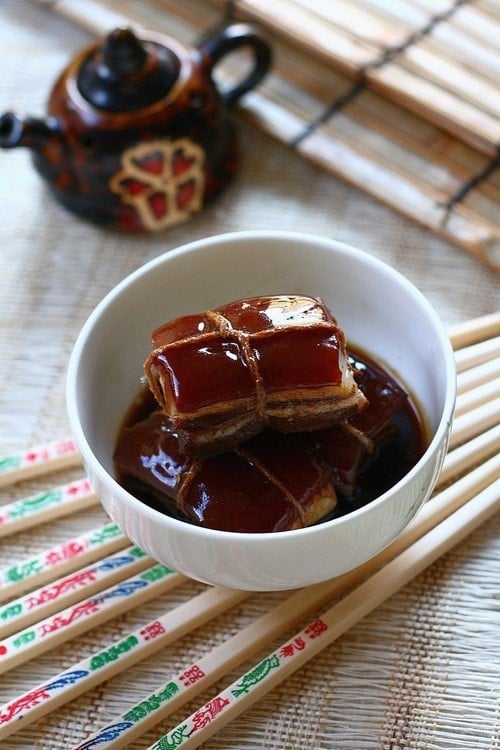 Braised Pork Belly Recipe (Dongpo Rou/Dong Po Rou/东坡肉)
Equipment:
Clay pot, dutch oven or stainless steel pot
Food safety strings, optional
Ingredients:
1 lb pork belly
1 tablespoon oil
3 stalks scallions, cut into 3-inch lengths
1-inch peeled ginger, cut into slices
2-3 tablespoons low sodium soy sauce or 1-2 tablespoons regular soy sauce
2 tablespoons dark soy sauce
3 1/2 tablespoons Shaoxing Wine
water, enough to cover the pork belly
1 oz (or 40 g) rock sugar, lightly crushed or 2 1/2 tablespoons brown sugar
extra sugar, as per taste
Method:
Bring a pot of water to boil. Add the pork belly and boil for 5 minutes. Discard water, remove pork from pot, rinse and pat dry. Cut the meat into 2 1/2-inch squares. Tie the pork pieces with food safety strings as tight as possible to avoid meat from falling apart while braising.
Heat up a clay pot or stainless steel pot with oil, stir-fry the ginger and scallions until aromatic. Pour in the water and continue boiling for 10 minutes.
Add light soy sauce, dark soy sauce and wine, adequate amount of water just to cover the pork belly and boil in high heat. Mix in rock sugar, pork pieces, skin side down and cook for 5 minutes.
Lower the heat to medium-low, at a gentle simmering level, cover the pot and braise pork for 30 minutes. Turn pork skin side 'up', and continue braising for 1 1/2-2 hours, or until pork is tender enough to your liking. Adjust seasoning, as per taste, eg. sugar.
Dish up and serve pork with Dongpo sauce over steamed rice or buns and vegetables.
Cook's Notes:
After dishing out the cooked pork belly, bring the sauce to a second boil to thicken it, add sugar and other seasonings as desired.
Food safety string is not required if you prefer to braise the whole slab of pork belly. Hence, skip the cutting part of the pork belly.
You can use regular Shaoxing Wine for the Dongpo Pork recipe. Shaoxing 'Hua Tiao' wine will add a more robust and richer flavor to the dish.
Most-Pinned Recipes
Ginger Garlic Baked Chicken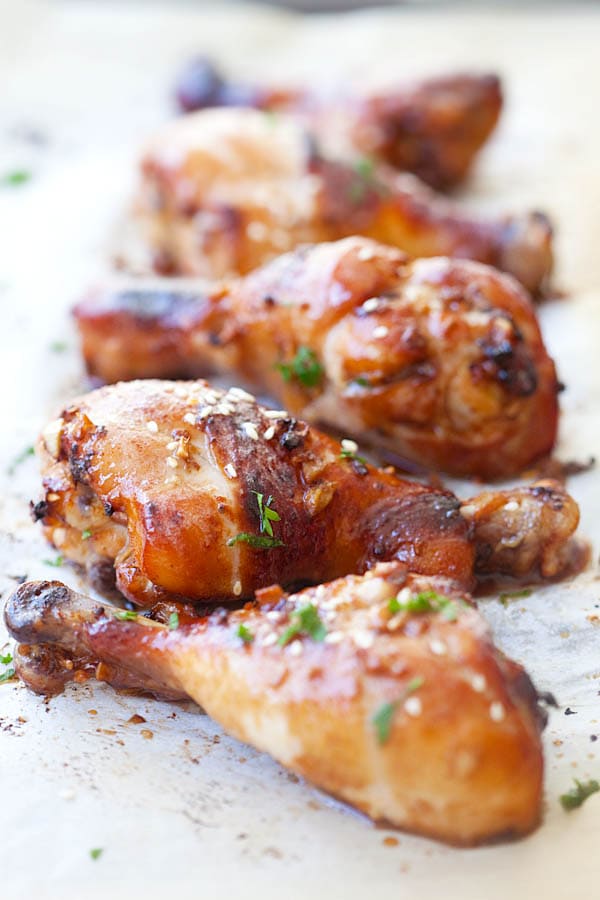 Crab Rangoon (Cream Cheese Wontons)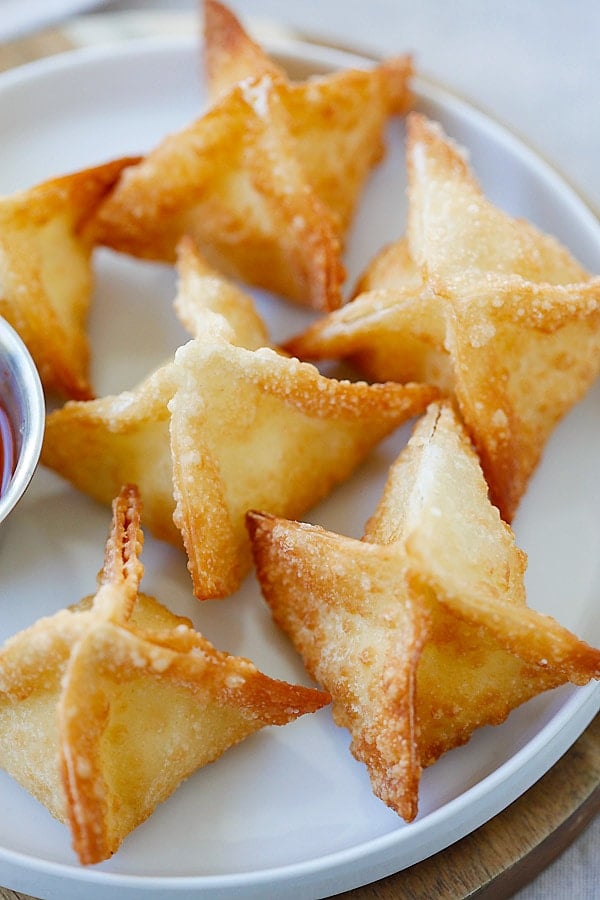 Chicken Wontons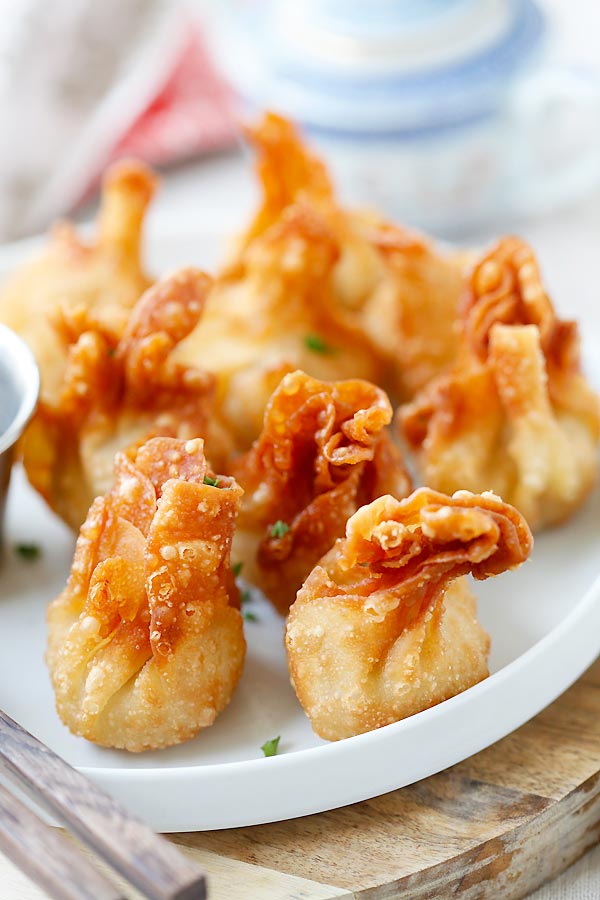 Onion Scallion Beef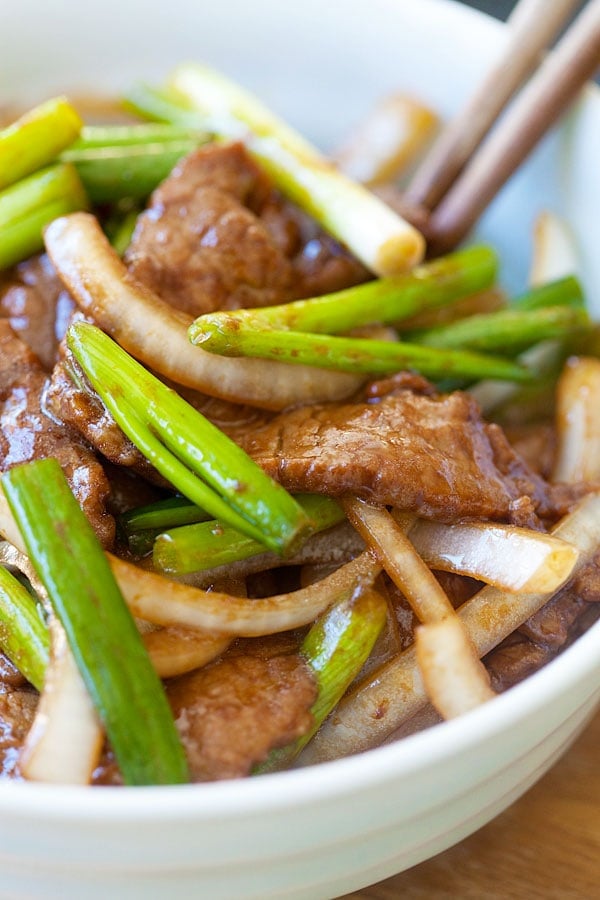 Thai Chicken Sate with Peanut Sauce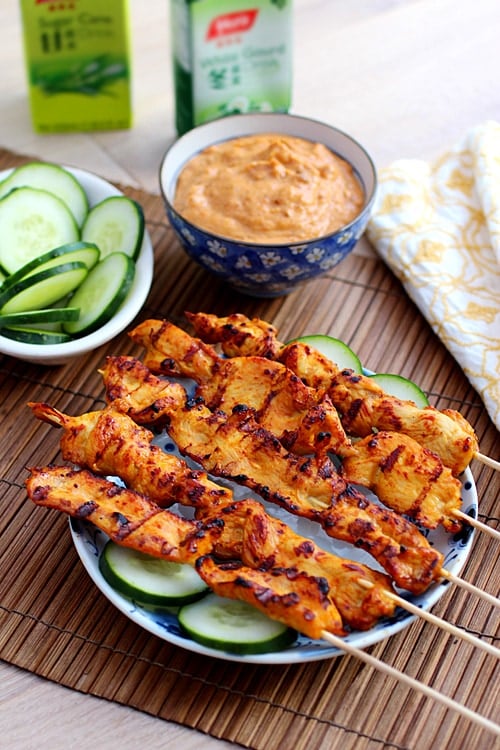 Thai Peanut Sauce