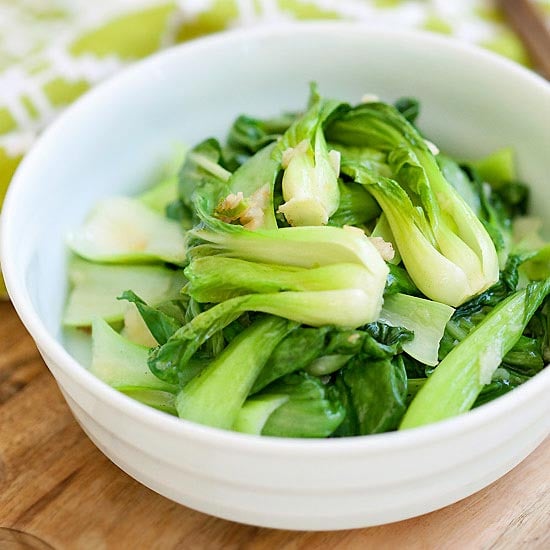 Garlic Bok Choy
Garlic Bok Choy that takes only 10 minutes to make from prep to dinner table. Easy and healthy vegetable recipe that calls for only 3 simple ingredients | rasamalaysia.com
Prep time:
Cook time:
Total Time:
Ingredients:
1 tablespoon oil
3 cloves garlic, minced
8 oz baby bok choy, rinsed and drained
Heaping 1/4 teaspoon salt or to taste
Method:
Remove the lower part of the bok choy stems. Set aside.
Heat up a wok or pan on high heat. Add the oil and when it's heated, add the garlic and stir-fry until aromatic. Add the bok choy and quickly stir-fry for a few times before adding the salt. Quickly stir-fry a few times, turn off the heat, dish out and serve immediately.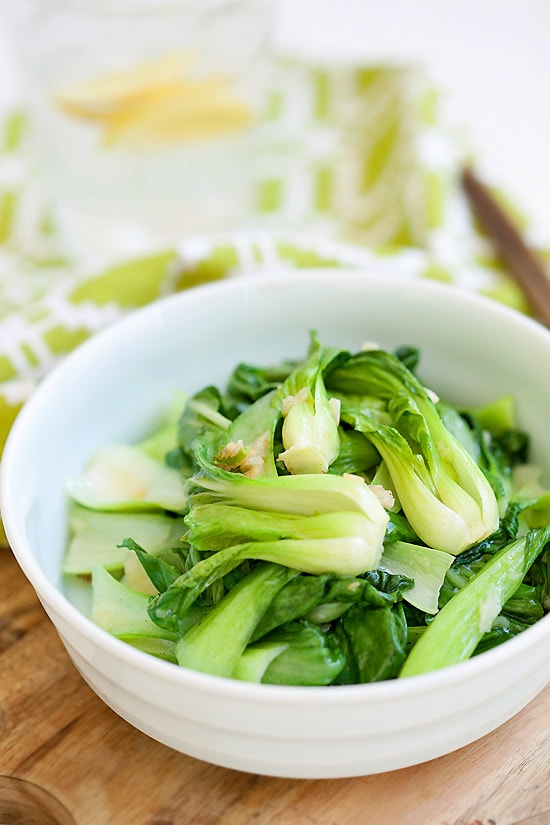 Garlic Bok Choy
Garlic Boy Choy – takes only 10 minutes to make from prep to dinner table. Easy and healthy vegetable recipe that calls for only 3 simple ingredients.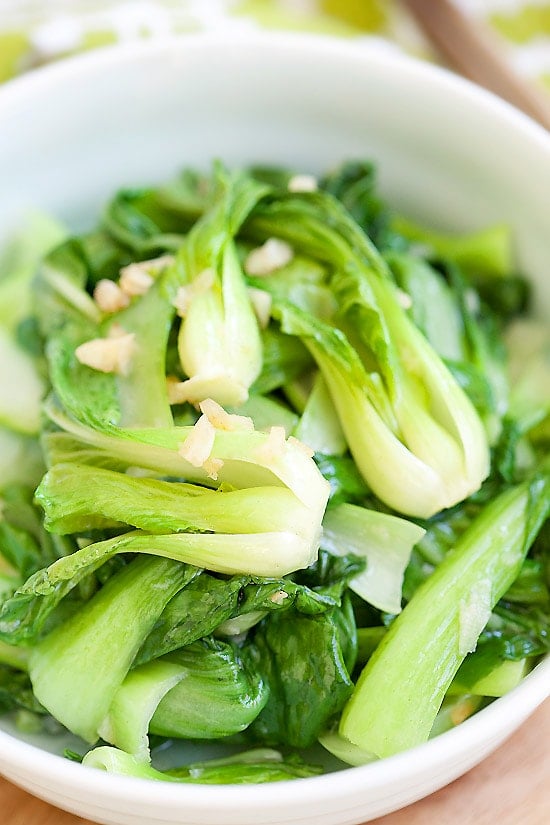 I love vegetables, especially dark leafy greens such as bok choy. Bok choy are so easy to make and takes only a few very simple ingredients. The key to making crisp, fresh, and absolutely delicious bok choy is to stir-fry the vegetables on high heat so they remain crunchy, crisp, and not wilted and overcooked.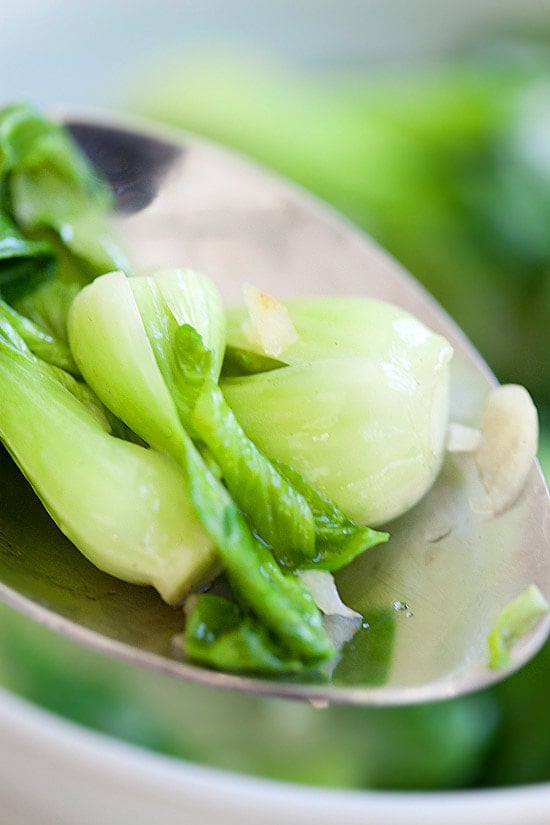 This garlic bok choy took me practically 8 minutes from prep to the dinner table. Yes, less than 10 minutes and takes only 3 simple ingredients! First, I rinsed the bok choy with water, drained, and cut the stems. Then I prepared the minced garlic before I heated up my wok to stir-fry the vegetables. For the seasoning, you only need salt. A few quick stirs and this beautiful, healthy, and absolutely delightful dish is ready.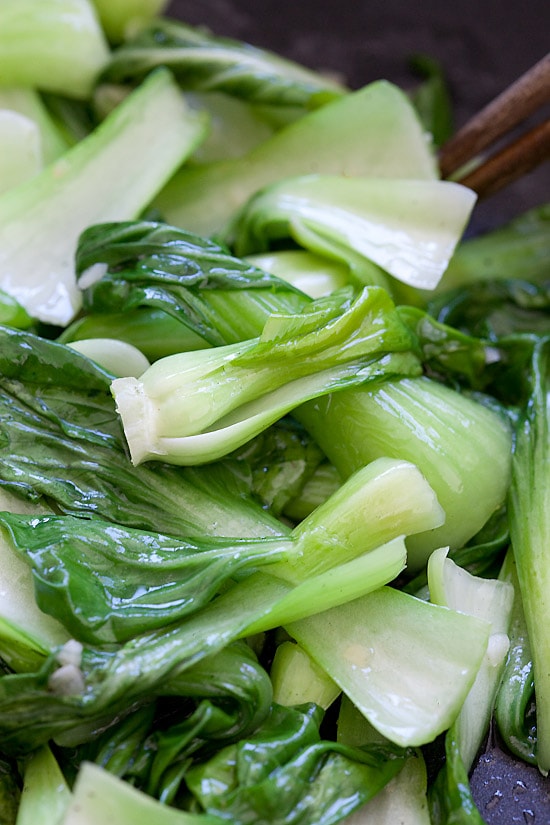 Bok choy is a Chinese vegetable but they are increasingly popular and readily available at most supermarkets. Pick up a bunch of them and try this quick and easy Chinese recipe. Make an Asian chicken stir-fry dish (you can browse the many chicken recipes on Rasa Malaysia) with garlic bok choy and you have a healthy and wholesome meal for your family!