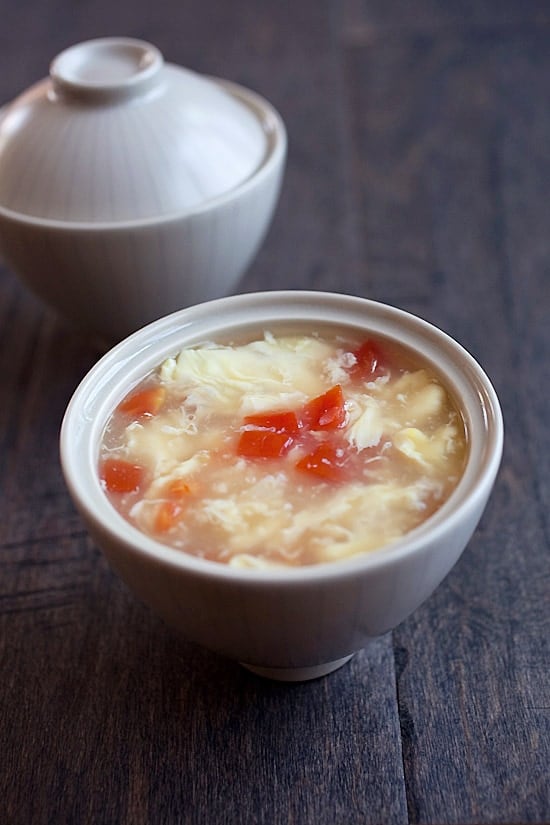 Egg Drop Soup Recipe
Serves 4 as part of a multicourse meal | Prep Time: 10 Mins | Cook Time: 5 Mins
Ingredients:
2 tablespoons cornstarch
3 tablespoons water
1 can (14-oz/400-g ) store-bought chicken broth
1 cup (250 ml) water
1/2 tomato, diced
3 dashes white pepper
1/2 teaspoon salt or to taste
2 large eggs, lightly beaten
Method:
In a small bowl, mix the corn starch with the water. Stir to blend well. Set aside.
Bring to boil the chicken broth and water in a pot. Add the tomato, white pepper, salt, and thicken the soup with the corn starch mixture. Stir the soup with a ladle and turn off the heat. Swirl the beaten eggs into the soup and immediately stir around for three times with a pair of chopsticks. Cover the pot with its lid for 2 minutes. The eggs should be cooked and form into silken threads. Dish out into individual serving bowls and serve immediately.
Most-Pinned Recipes
Ginger Garlic Baked Chicken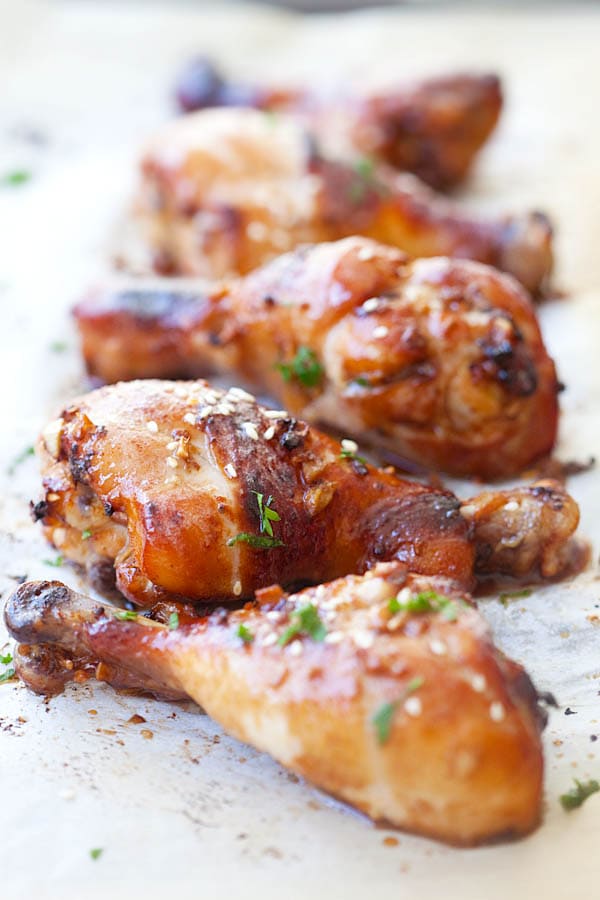 Crab Rangoon (Cream Cheese Wontons)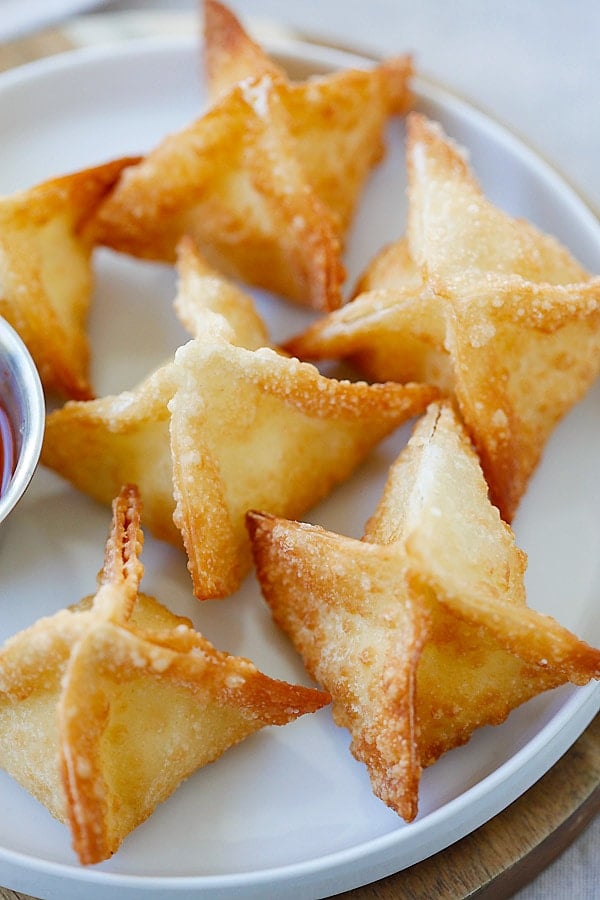 Chicken Wontons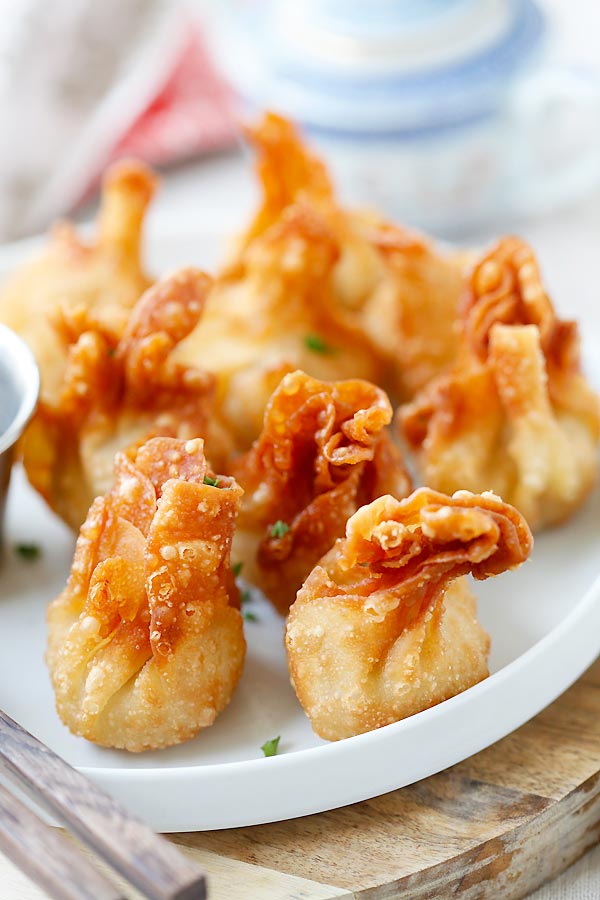 Onion Scallion Beef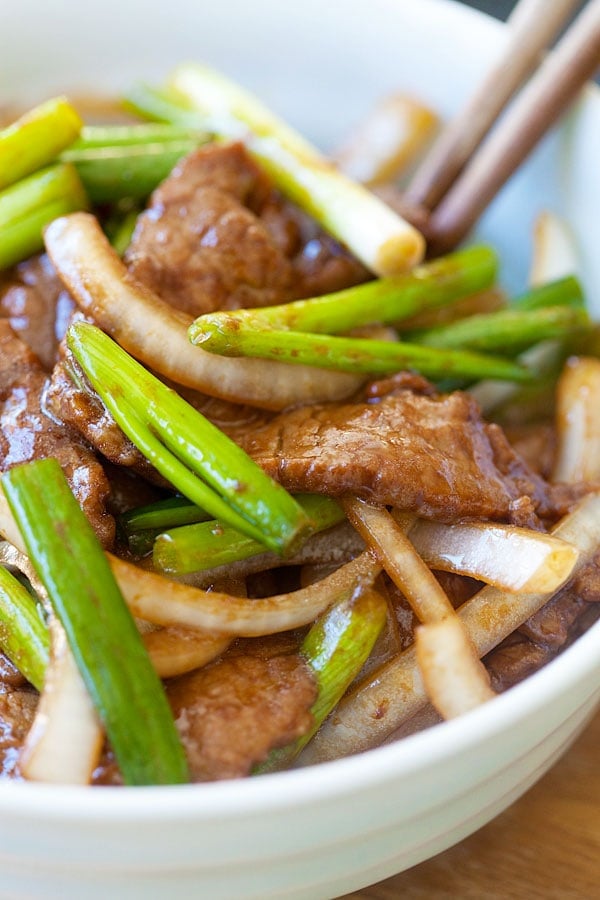 Thai Chicken Sate with Peanut Sauce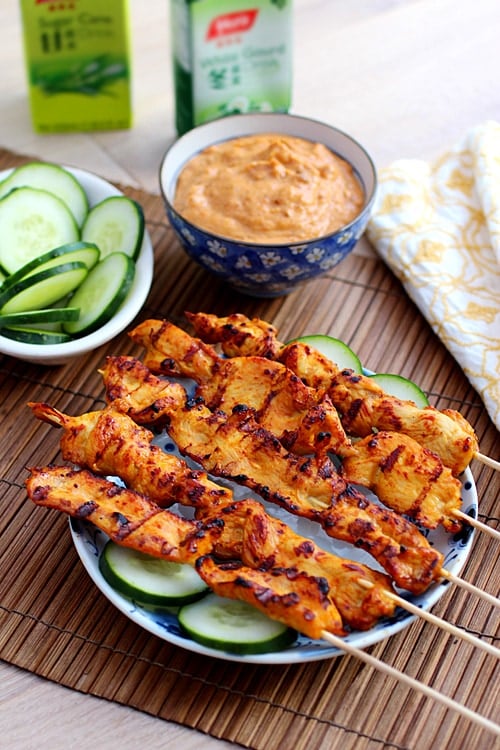 Thai Peanut Sauce