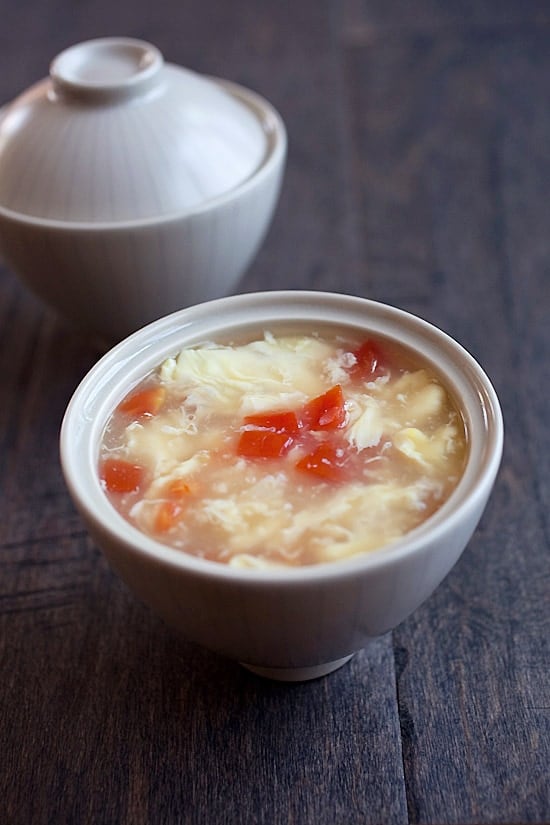 Egg Drop Soup
Egg drop soup recipe. This egg drop soup calls for 3 ingredients: eggs, tomatoes, and chicken broth and takes 10 minutes to make this egg drop soup.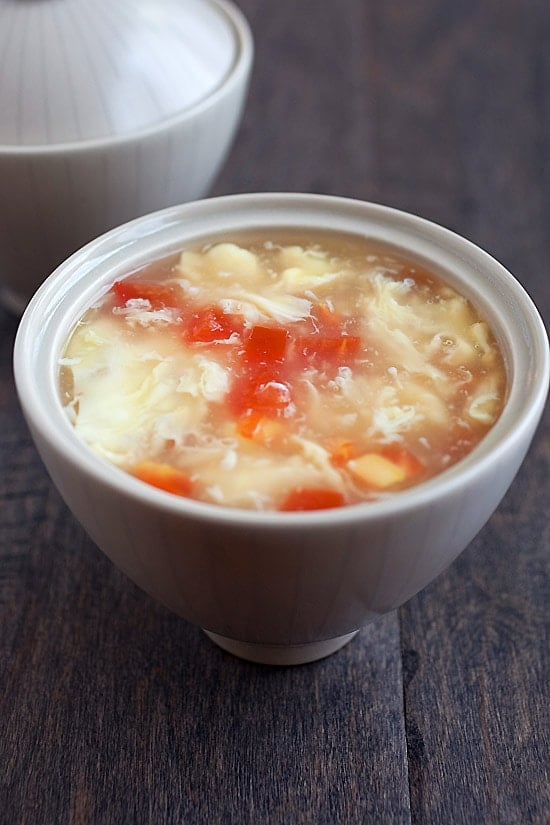 Egg Drop Soup is a popular soup in the United States. However, I have never tasted a decent egg drop soup in the Chinese restaurants here, so much so that I dread and avoid it at all cost whenever I dine out. I frown at the sight of the goopy and MSG-laden soups served here. It all changed when I had Egg Drop Soup at Jesse, a little restaurant frequented by Chinese food connoisseurs in Shanghai, China.
The Egg Drop Soup served at Jesse was so mild and refreshing, with the sweet tang of fresh tomatoes. My recipe closely replicates the version I had in Shanghai but slightly thickened with corn starch. It's eggy, soothing, and utterly comforting, especially on a cold day.
This recipe is sourced from my best-selling Chinese cookbook "Easy Chinese Recipes."