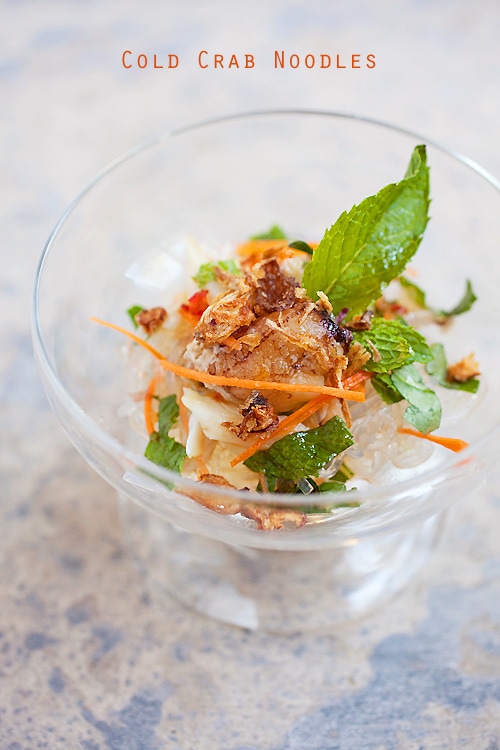 Vietnamese Cold Crab Noodles Recipe
Serves 2-3 | Prep Time: 30 Minutes | Cook Time: 10 Minutes
Ingredients:
8 oz mung bean or cellophane noodles
1 Dungeness crab, meat picked and chilled in fridge
1/2 a small carrot, peeled and cut into thin match-stick strips
Fried shallot crisp
Fish Sauce Dressing
1/2 cup Red Boat Fish Sauce
1/4 cup water
2 stalks lemongrass, white parts, smashed with the back of cleaver
5 kaffir lime leaves, bruised, optional
6 oz palm sugar (crushed into small pieces), or to taste
1 heaping tablespoon Rooster brand garlic chili sauce
3 tablespoons lime juice
Corn starch mixture
Mixed Herbs
Mint leaves
Rau Ram (Polygonum leaves)
Thai basil leaves
Garnishing
Cilantro leaf or mint leaf
Method:
Bring the water to a boil and cook the mung bean/cellophane noodles until al dente, transfer the noodles and place them in an ice water bath. Drain and chill in the fridge.
Combine all the herbs together and sliced thinly. Chill in the fridge.
Prepare the Fish Sauce Dressing by combining all the ingredients (except garlic chili sauce and lime juice) together in a sauce pan. Simmer on low heat to a slightly thicker consistency. Add corn starch mixture to thicken the dressing. Filter the dressing and discard the lemongrass and kaffir lime leaves. Stir in the garlic chili sauce and lime juice. Chill the dressing in the fridge.
To assemble the crab noodles, combine the noodles, crab meat, carrots and mixed herbs together. Toss gently. Transfer the noodles to a serving ware and drizzle the Fish Sauce Dressing on top, with a squirt of lime juice. Top the crab noodles with some fried shallot crisps and garnish with cilantro leaves or mint leaves. Serve cold.
Most-Pinned Recipes
Ginger Garlic Baked Chicken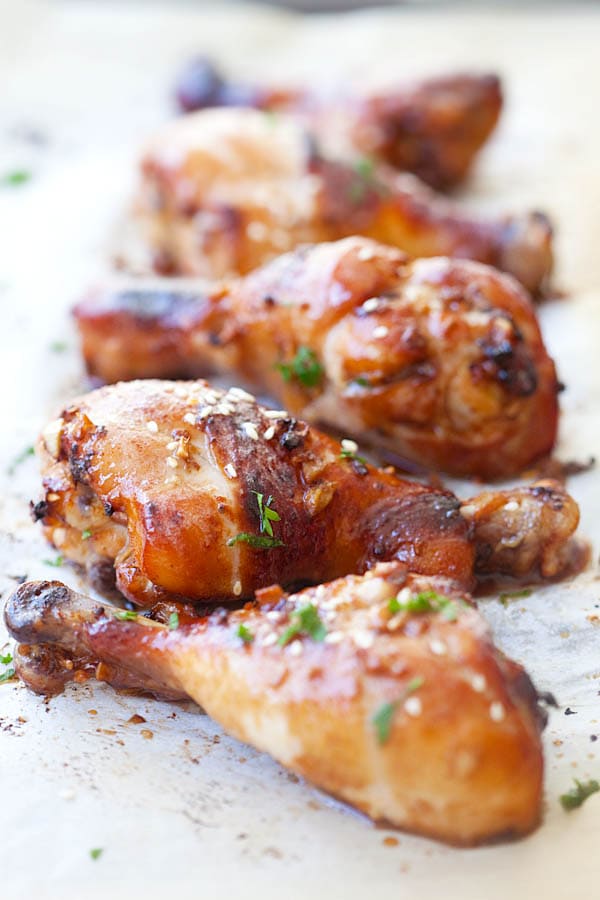 Crab Rangoon (Cream Cheese Wontons)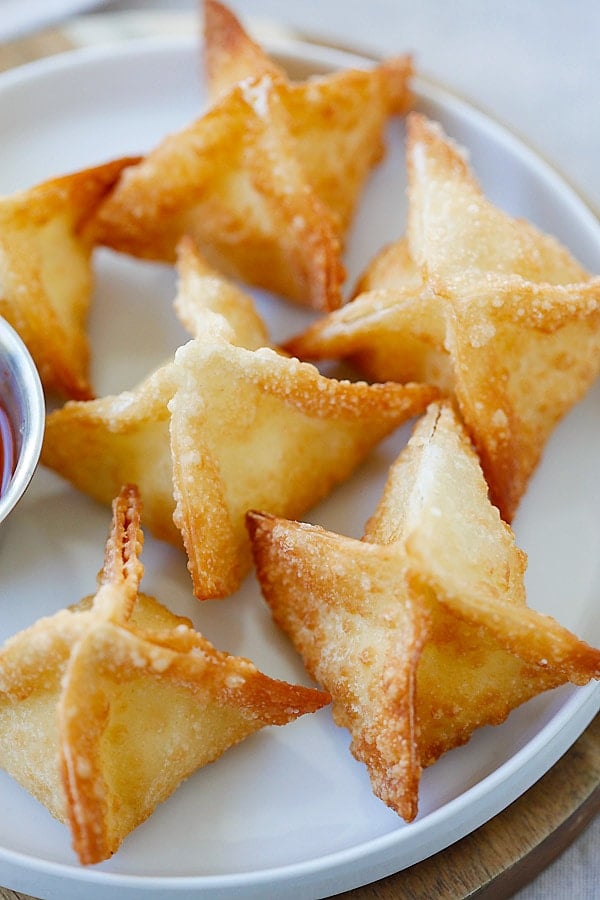 Chicken Wontons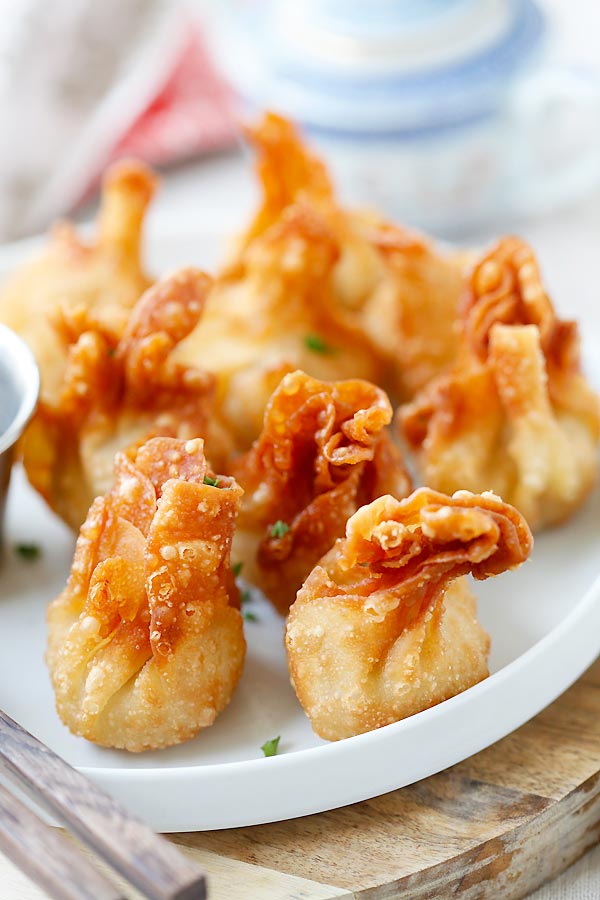 Onion Scallion Beef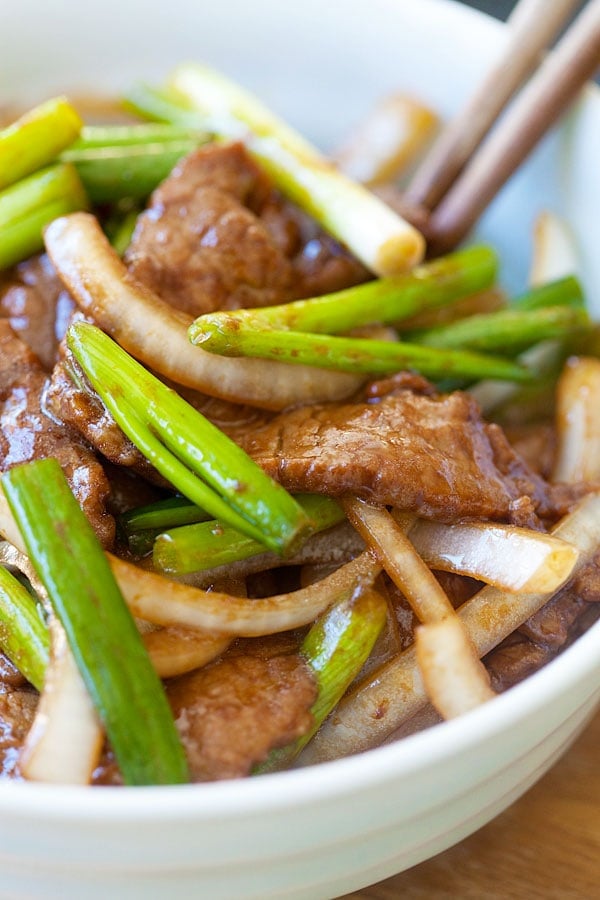 Thai Chicken Sate with Peanut Sauce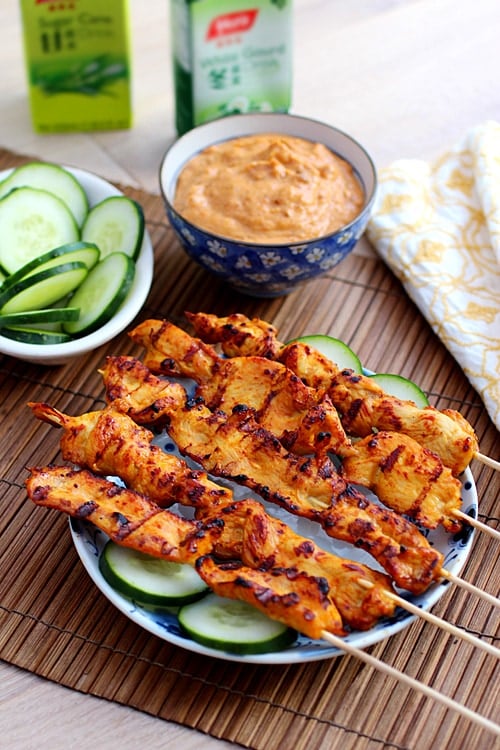 Thai Peanut Sauce