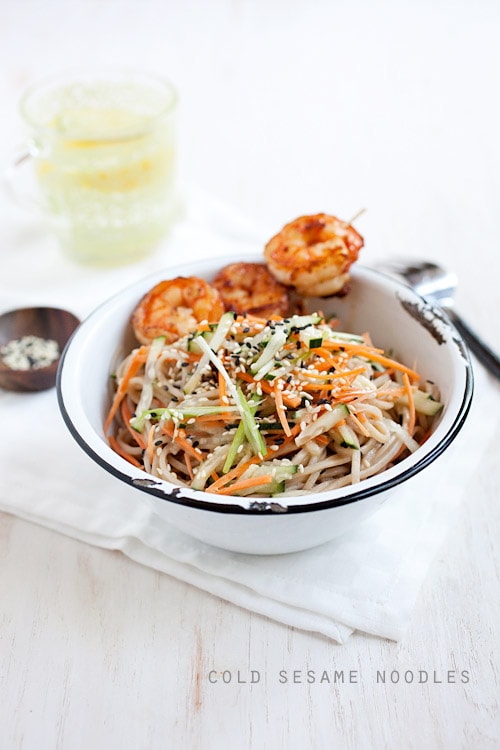 Cold Sesame Noodles with Butter Pepper Shrimp Recipe
Serves 1 | Prep Time: 15 Minutes | Cook Time: 10 Minutes
Ingredients:
1 roll soba (Japanese buckwheat noodles, about 3 oz.)
Water, for boiling
1/4 small carrot, peeled and cut into matchstick strips
1/4 small cucumber, sliced and cut into matchstick strips
White and black sesame seeds
3 medium-sized shrimp, peeled and deveined
Pinch of salt
3 dashes black pepper
Butter
Dressing:
2 tablespoons apple cider vinegar
2 tablespoons peanut butter
1 1/2 tablespoons sugar
1 tablespoon soba tsuyu (soba noodles dipping sauce)
Method:
Bring a small pot of water to boil. Cook the soba per the package instructions or until the soba become al dente. Rinse with cold water, drain and set aside in a bowl.
Heat up a small sauce pan and add all the ingredients in the Dressing into the pan. Turn the heat to low and stir to combine well. Let cool.
Combine the Dressing, soba noodles, carrot, cucumber, and sesame seeds together. Toss well. Chill in the refrigerator for about 20 minutes.
Season the shrimp with the salt and black pepper. Heat up a saute pan and add some butter. When the butter melts, add the shrimp into the pan and cook until they are both sides of the shrimp are nicely browned.
Top the cold sesame noodles with some shrimp and serve immediately.
Most-Pinned Recipes
Ginger Garlic Baked Chicken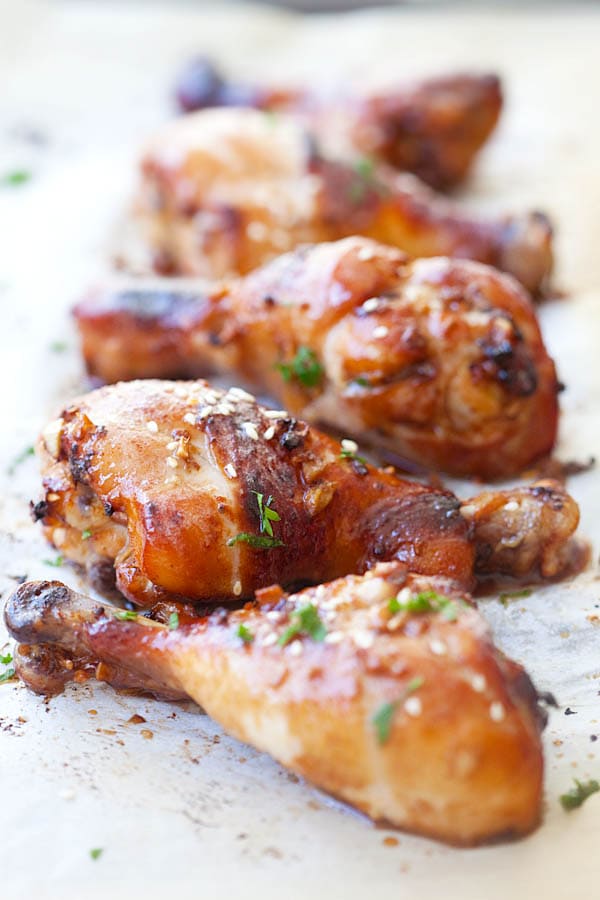 Crab Rangoon (Cream Cheese Wontons)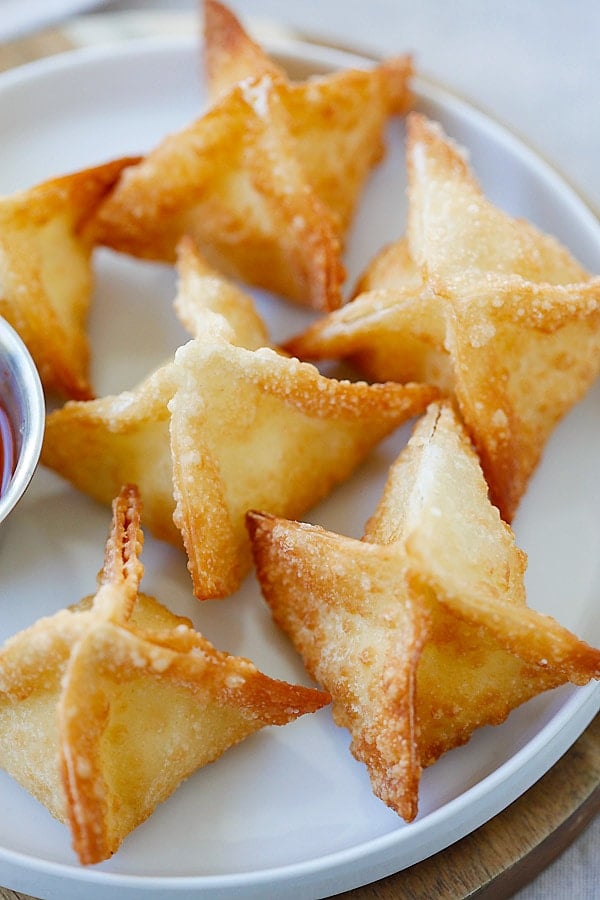 Chicken Wontons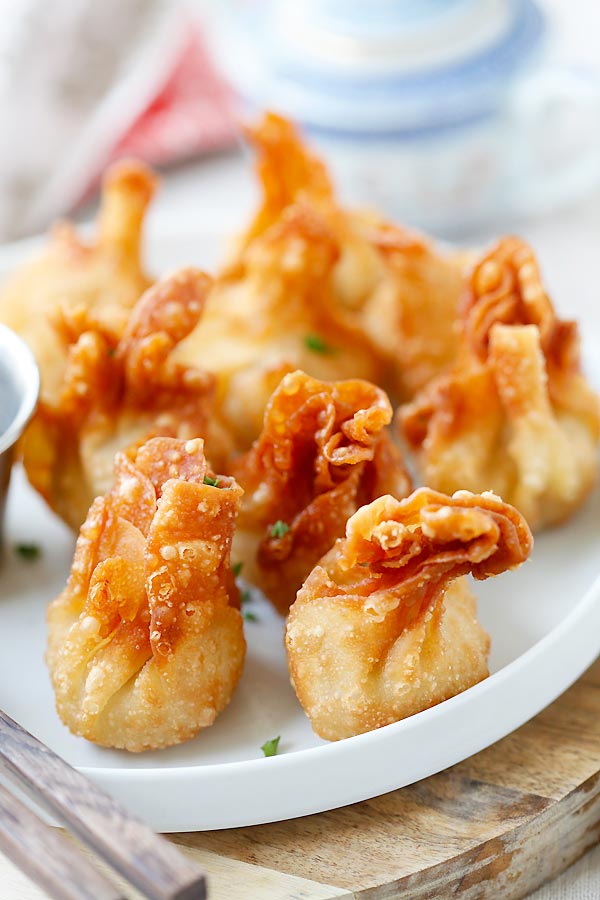 Onion Scallion Beef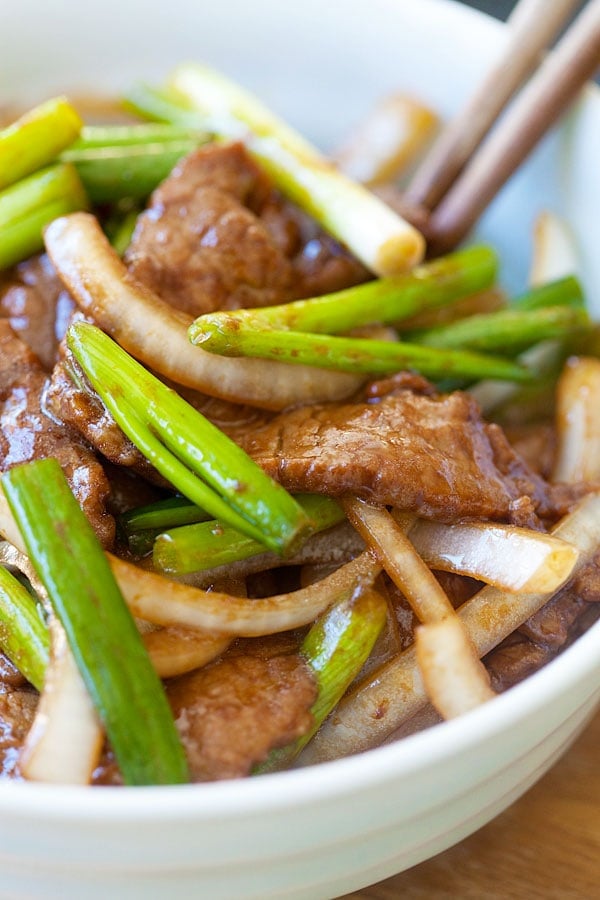 Thai Chicken Sate with Peanut Sauce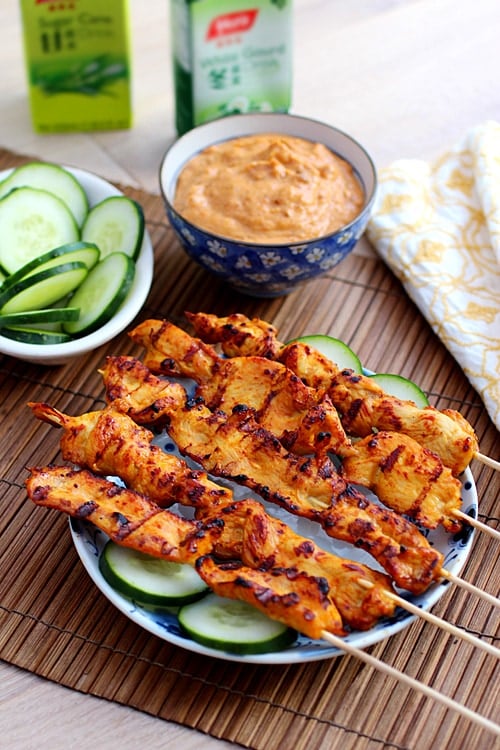 Thai Peanut Sauce