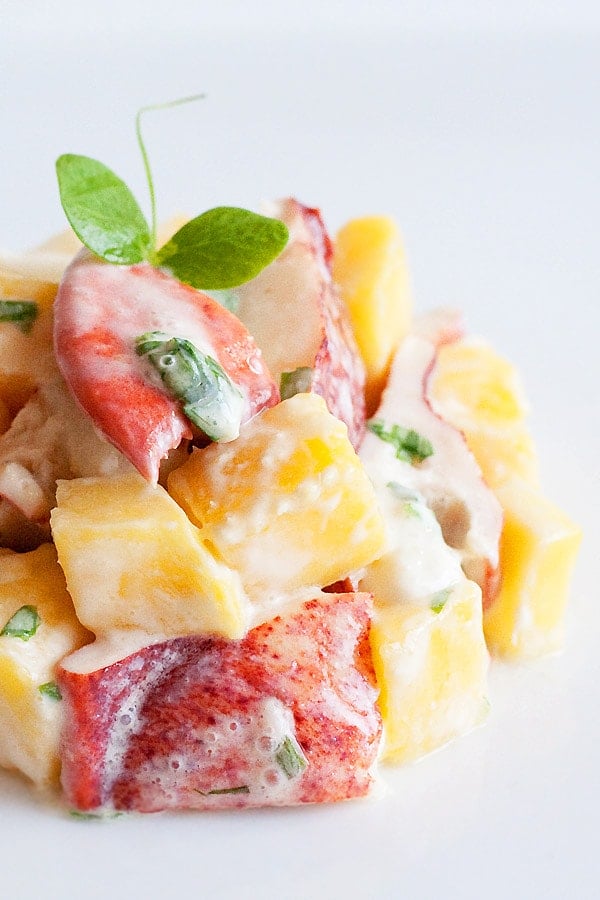 Lobster and Mango Salad
Lobster and mango salad, a refreshing and delicious lobster salad recipe with mango. Lobster and mango salad is a great salad to start a multi-course meal.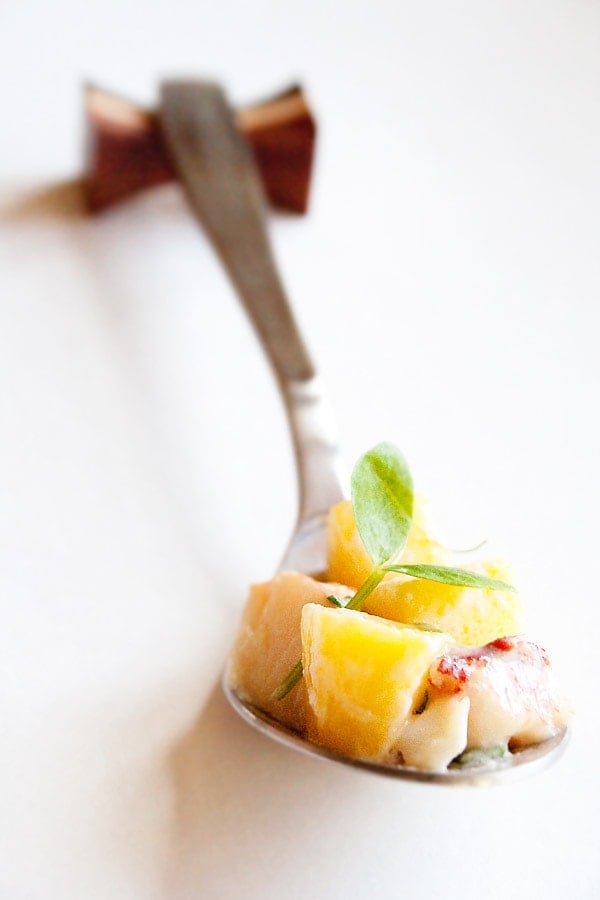 I am not a big salad person, but if you combine great ingredients into a scrumptious salad, then I am all for it. That's how I created this lobster and mango salad.
Separately, lobster and mango are heavenly. Combined? They are sinfully good, especially in a salad.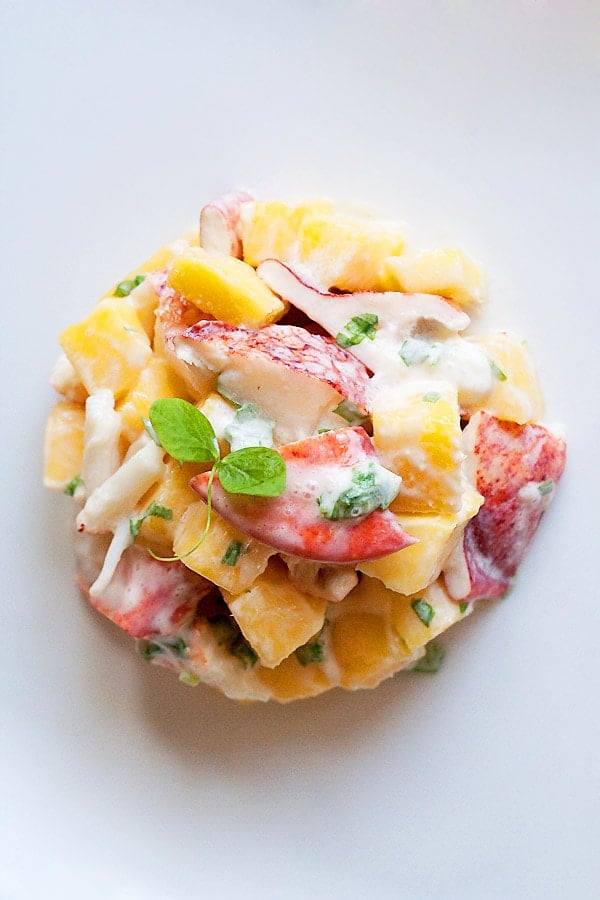 This lobster and mango salad is divine, to die for: refreshing, light, and DELICIOUS! For me, the ideal ratio is approximately 1.5 mango: 1 lobster to get that perfect and harmony balance. Plus, mangoes are just too good, so the more the merrier.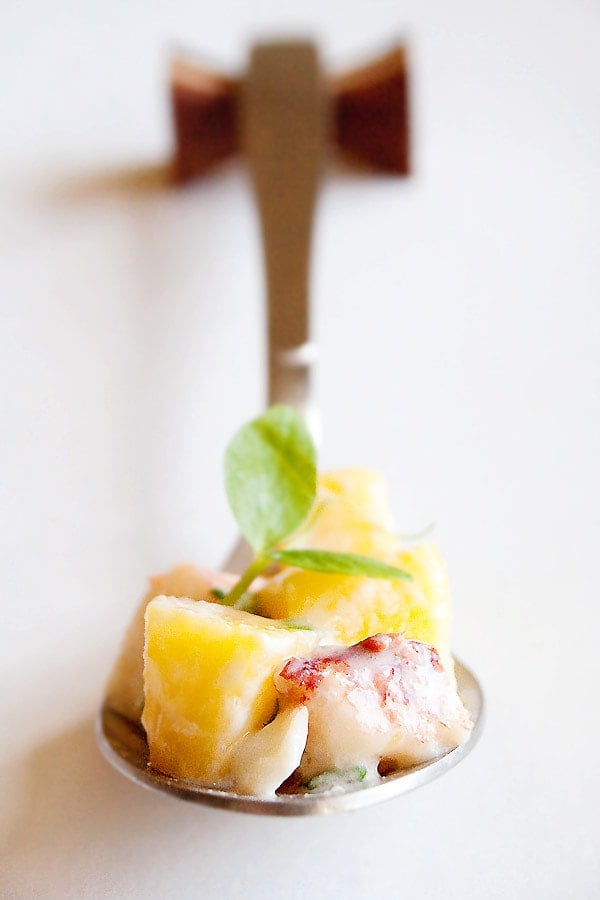 This is a seriously good recipe and I hope you'll get to try out my lobster and mango salad recipe soon. I assure you that the presentation and the taste are both restaurant quality, and it's so easy to make and takes 15 minutes. Bon Appetit!