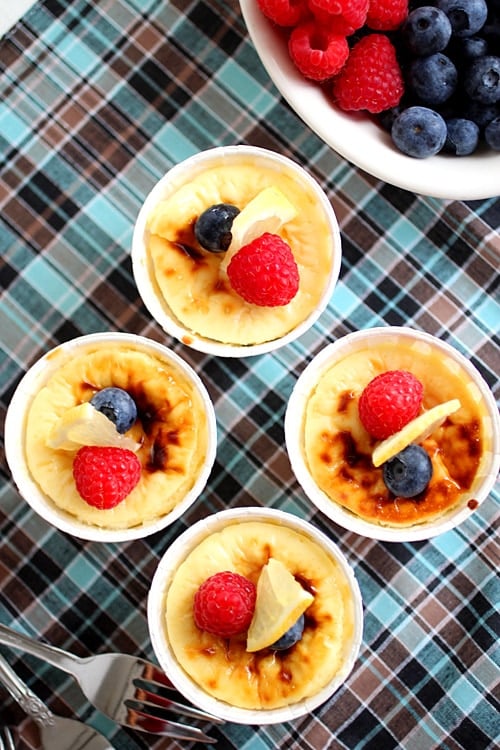 Mini Lemon Cheesecake Recipe
Adapted from: Cuisine Paradise
Make 12 | Prep Time: 15 minutes | Bake Time: 22 minutes
Ingredients:
Crust:
3/4 cup graham cracker crumbs (7 graham crackers)
1 tablespoon brown sugar, packed
3 tablespoons unsalted butter, melted
Filling:
12 ounces cream cheese, room temperature
1/2 cup granulated sugar
1/4 cup sour cream
1 tablespoon lemon zest
3 eggs
1 teaspoon vanilla extract
3 tablespoons lemon juice
Toppings:
Blueberry
Raspberry
Lemon slices
Method:
In a bowl, add in the graham cracker crumbs, brown sugar and butter. Mix well. Divide the crumbs and press into bottom of the 12 soufflé baking cups. Refrigerate the crust.
Preheat the oven at 350°F.
Attach the metal blade to your food processor. Pulse the cream cheese until smooth. Scrap the side of the bowl with a spatula as needed. Add in the sugar and pulse again until smooth. Next, add the sour cream and lemon zest and pulse until smooth.
Add 1 egg at a time and pulse until combined. Lastly, add the vanilla extract and lemon juice. Scrap down the side and give it a few more pulses until smooth.
Remove the baking cups from the refrigerator. Place them in a muffin pan. Scoop the filling mixture into the baking cups.
Bake them for 20-22 minutes or until the centers are firm. Remove the cupcakes from the muffin pan to cool completely on a cooling rack.
Chill the cupcakes in the refrigerator for at least 2 hours or overnight. Garnish with the fruit toppings before serving.
Cook's Note:
I used the 3.25 oz soufflé paper baking cups.
Most-Pinned Recipes
Brownie Butter Cake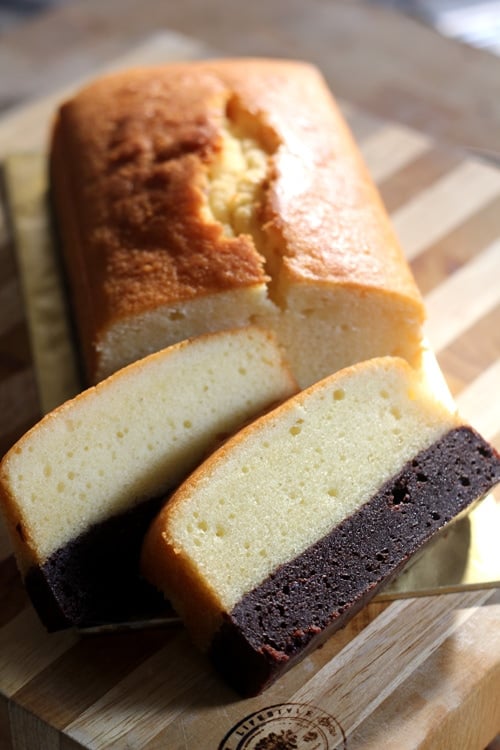 Nutella Cheesecake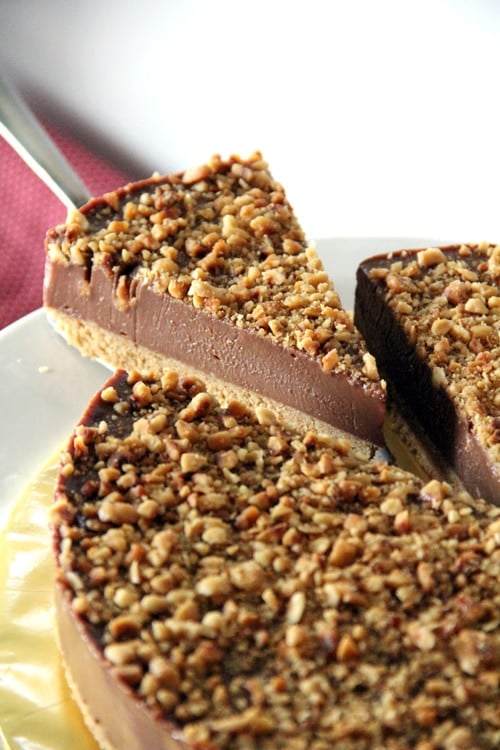 Chocolate Chip Cookie Dough Cheesecake Bar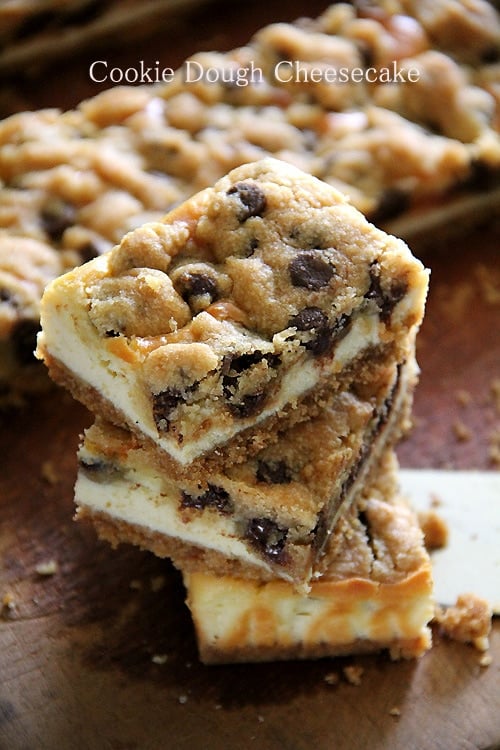 Butter Cake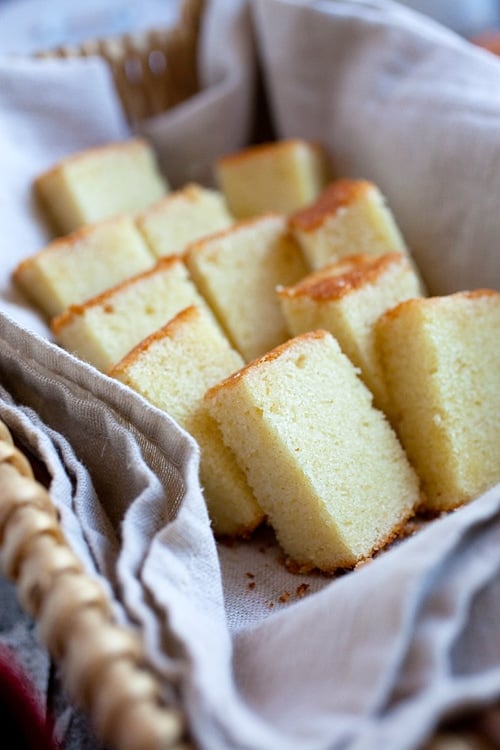 Peanut Butter Cheesecake Brownies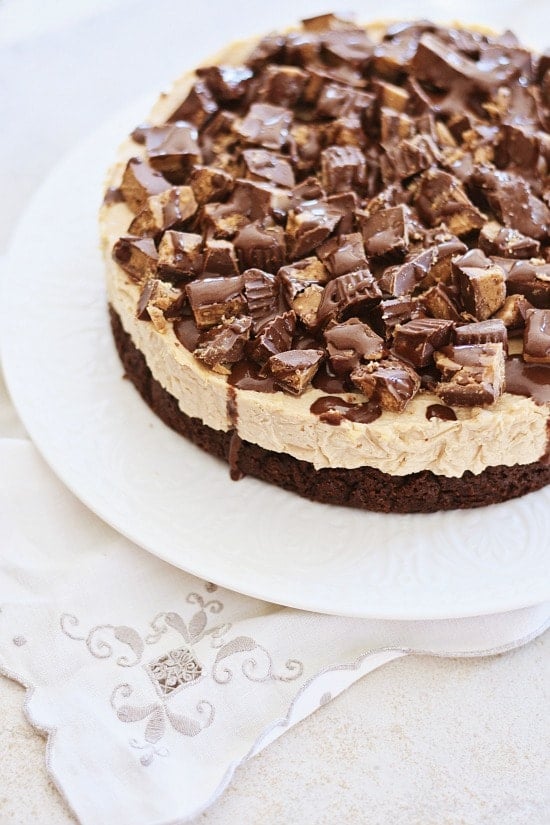 Meyer Lemon Pound Cake