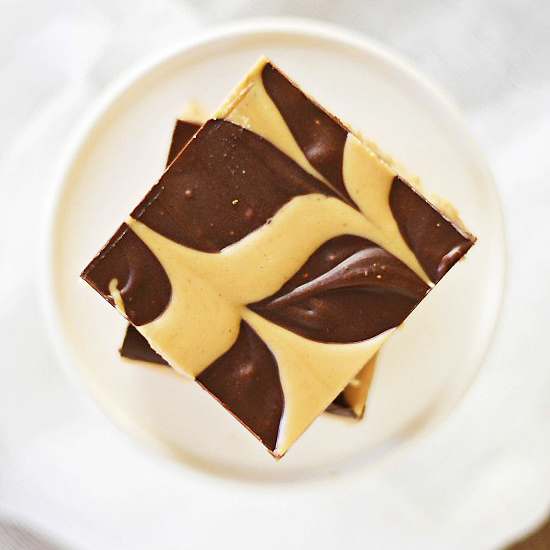 No-Bake Peanut Butter Bars
No-Bake Peanut Butter Bars – the easiest, richest and loaded sweet peanut butter bars ever | rasamalaysia.com
Prep time:
Cook time:
Total Time:
Ingredients:
1/2 cup salted butter, melted
3/4 cup powdered sugar
1/4 cup brown sugar
1 cup crushed graham crackers
1 cup creamy peanut butter
Topping:
3/4 cup semi-sweet chocolate chips
1/4 cup plus 2 tablespoons creamy peanut butter, divided
Method:
Line an 8″x8″ baking pan with aluminum foil or parchment paper and spray with non-stick cooking spray.
In a medium microwave-safe bowl, melt the butter. Using a rubber spatula, mix in the powdered and brown sugars. Stir in the graham cracker crumbs and then the creamy peanut butter' mix until smooth and thoroughly combined.
Spread the batter in an even layer in the prepared baking pan. Set aside.
In another bowl, melt the chocolate chips with 2 tablespoons creamy peanut butter in the microwave in 30-second increments. Stir after each interval until smooth. Spread the chocolate over the peanut butter bars.
Heat the remaining peanut butter in the microwave for 20-30 seconds (it helps with the pouring). Drizzle the peanut butter over the chocolate, creating 5-6 straight lines. Rotate the pan 90 degrees and using a toothpick, drag it through the lines in both directions to create the pattern.
Cover the pan with plastic wrap and refrigerate for at least 2 hours before cutting.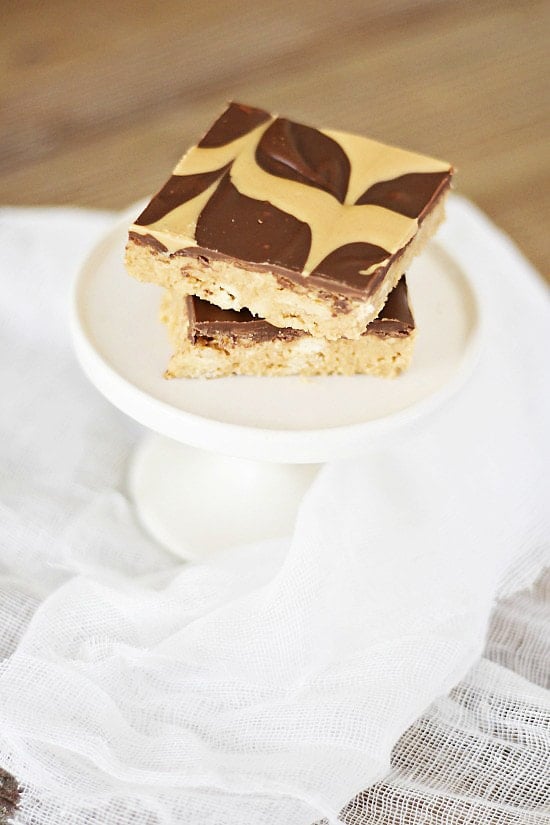 Please welcome Joanna from Baked by Joanna back with her NO-BAKE peanut butter bars. I am all for no-bake desserts and sweet snacks, for example: nutella cheesecake. This no-bake peanut butter bars suit busy moms or home cooks who simply don't have the luxury of time to bake, but wanted to make a sweet something for a bite. I love peanut butter and this sugary sweet and creamy peanut butter bars hit all the right notes. Try them out.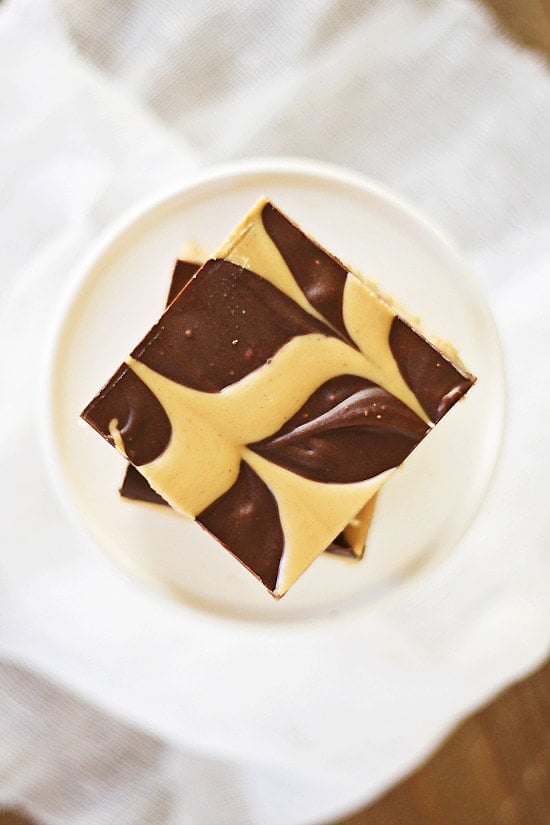 Desserts that require no baking is great for summer entertaining. You can keep you house cool, while still making a decadent dessert that can be enjoyed following dinner. And can I just say, there is something so right about chocolate and peanut butter housed together in a baking pan ready to be devoured.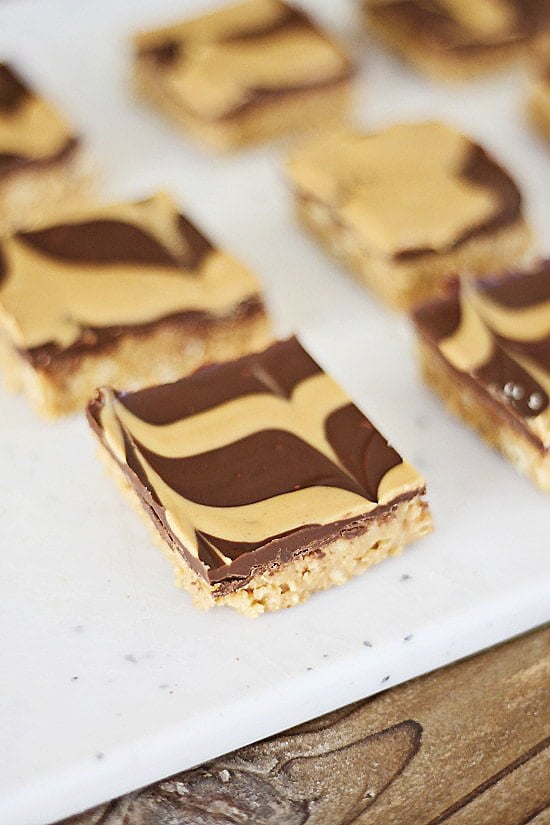 These swirled no-bake peanut butter bars by Deliciously Yum! are the epitome of nostalgic American treats. The saltiness of the peanut butter marries so well with the semi-sweet chocolate and hint of cinnamon from the graham crackers. Plus, I really like that they stay in the fridge chilled. It's the perfect dessert to get your mind off of the sweltering heat.