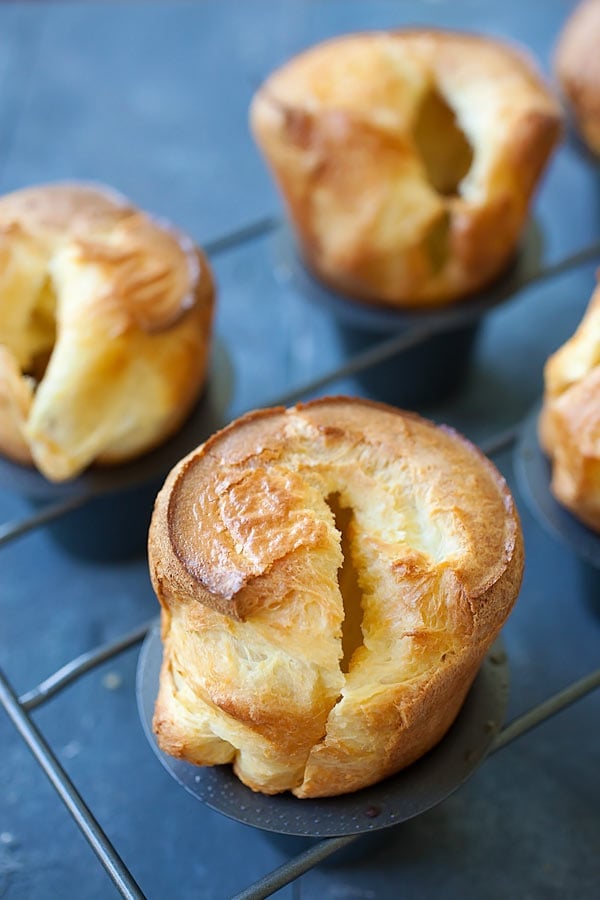 Popovers Recipe
Makes 6 large popovers or 10 small popovers | Prep Time: 5 Minutes | Total Time: 45 Minutes
Images and Recipe from Martha Stewart Living November 2013
Ingredients:
3 large eggs, room temperature
1 1/2 cups whole milk, room temperature
1 1/2 cups all-purpose flour
1 1/4 teaspoons salt
Vegetable-oil nonstick cooking spray
Method:
If eggs and milk are cold, before combining, submerge whole eggs in warm water for 10 minutes and heat milk until just warm. Preheat oven to 450 degree F with a nonstick popover pan on rack in lowest position.
Combine egg and milk in a large bowl and whisk vigorously until very frothy, about 1 minute. Add flour and salt and whisk until batter is the consistency of heavy cream with some small lumps and air bubbles remaining.
Remove popover pan from oven and coast with cooking spray. Fill popover cups about three-quarters (75%) full with batter. Bake 20 minutes, then reduce temperature to 350 degree F. Bake until golden brown, about 20 minutes more.
Remove the popover pan from the oven and turn them out on a wire rack immediately and poke a small opening in the side o each with a paring knife to let the steam escape. Serve immediately.
Cook's Notes:
You can beat the batter with a electric hand mixer or stand mixer. Whisking by hand will produce the most tender and airy popovers.
If you use muffin pan, reduce baking time by 5 minutes and use only the outer cups of the muffin pan for better air circulation in the oven.
Sweet Popover Variations
Modify the batter by whisking 1/2 teaspoon pure vanilla extract into egg mixture. Reduce salt to 1 teaspoon and add 1 tablespoon sugar to egg mixture along with flour and salt. Then proceed with the following variations:
Cinnamon Sugar:
Combine 1/4 cup sugar and 1/2 teaspoon ground cinnamon. Brush top of baked popovers with 2 tablespoons melted unsalted butter, then coat in cinnamon sugar.
Dark Chocolate:
Sprinkle 2 ounces chopped semi-sweet chocolate over batter-filled popover cups.
Orange:
Whisk finely grated zest of 1 orange (about 2 teaspoons) into batter.
Most-Pinned Recipes
Brownie Butter Cake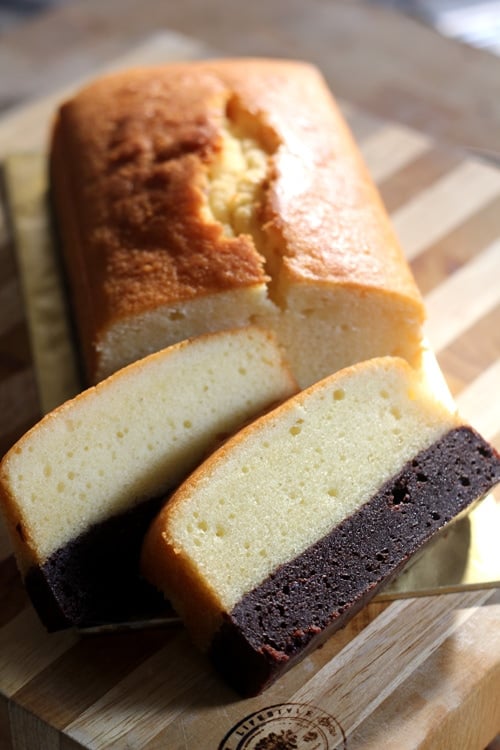 Nutella Cheesecake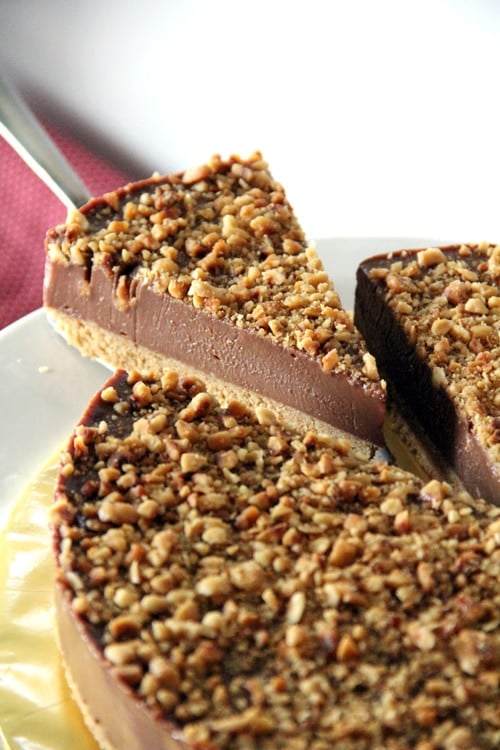 Chocolate Chip Cookie Dough Cheesecake Bar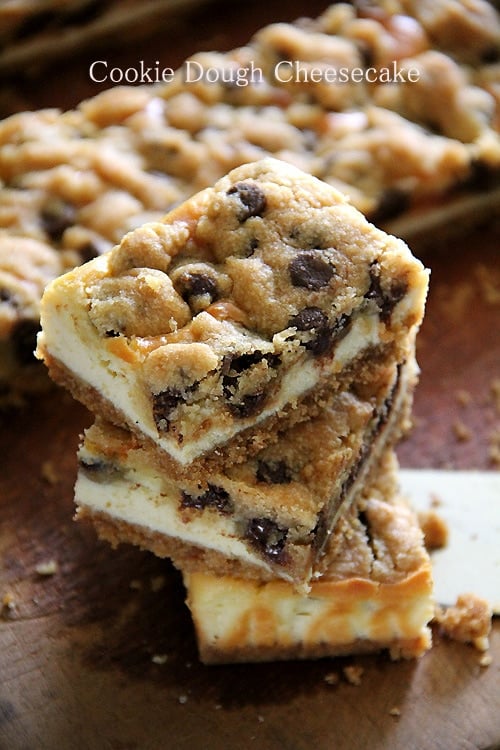 Butter Cake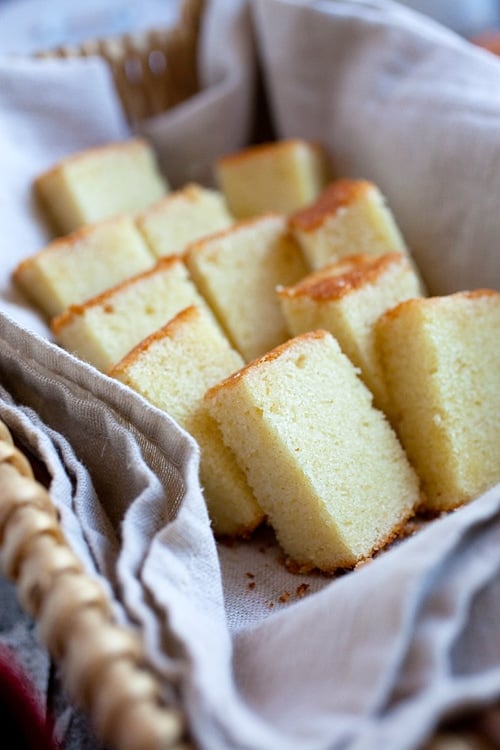 Peanut Butter Cheesecake Brownies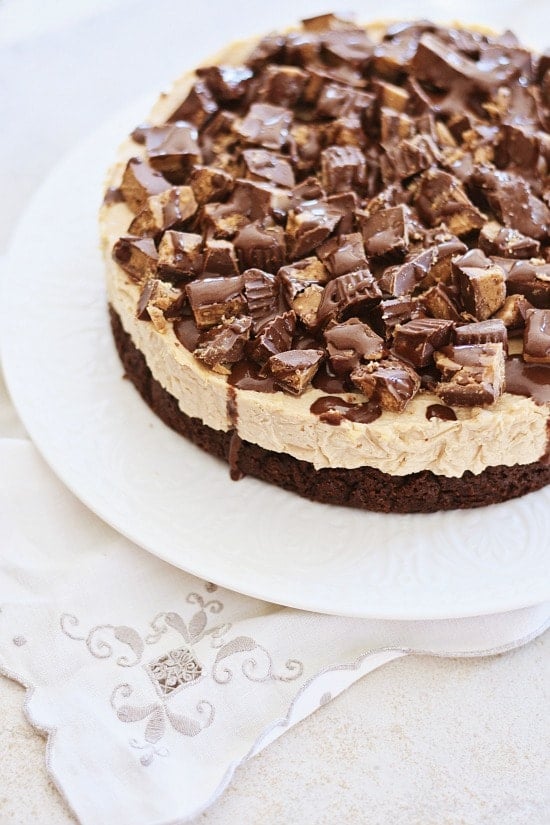 Meyer Lemon Pound Cake