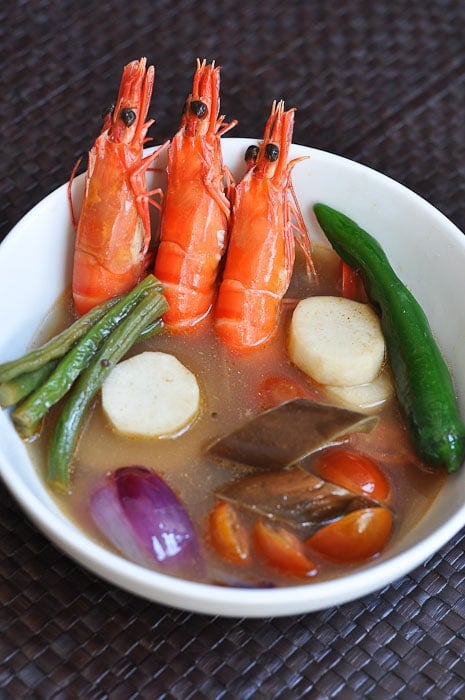 Shrimp Sinigang Recipe
Serves 6
Ingredients:
100 grams tamarind pulp, soaked in a cup of hot water for 15 minutes
24 pieces fresh prawns
2 tablespoons vegetable oil
1 red onion, sliced
2 large tomatoes, quartered (or 8 cherry tomatoes)
1 green chili
8 cups of rice wash*
1/2 bunch of snake beans, cut the size of 2 inches
1 daikon, peeled and sliced
2 Japanese eggplants, sliced
1 bunch water spinach (also known as kang kong or morning glory)
¼ cup fish sauce, or, to taste
1 teaspoon sugar, or to taste
Method:
1. Heat the vegetable oil in a deep pot and sauté the red onion, tomatoes and green chili for two to three minutes.
2. Strain the tamarind pulp into the pot and add the rice wash. Bring this to a boil and then turn down to a simmer to cook the vegetables.
3. For the vegetables, add them to the pot according to how long they take to cook. Add the vegetables that take longer to cook first. As an estimate, the snake beans will take around 7 minutes, the daikon and eggplant around 5 minutes and the water spinach around 3 minutes.
4. Once the vegetables are done, add the prawns which should take only around 3 minutes or so to cook.
5. Finally, add the fish sauce and sugar and adjust the seasoning to your liking.
*Rice wash is the water that the rice has been rinsed in. It is normally the second rinse that is used. For a richer broth, remove the prawn heads and boil them to create a broth and use this instead. In a pinch, you can also use plain water.
Most-Pinned Recipes
Ginger Garlic Baked Chicken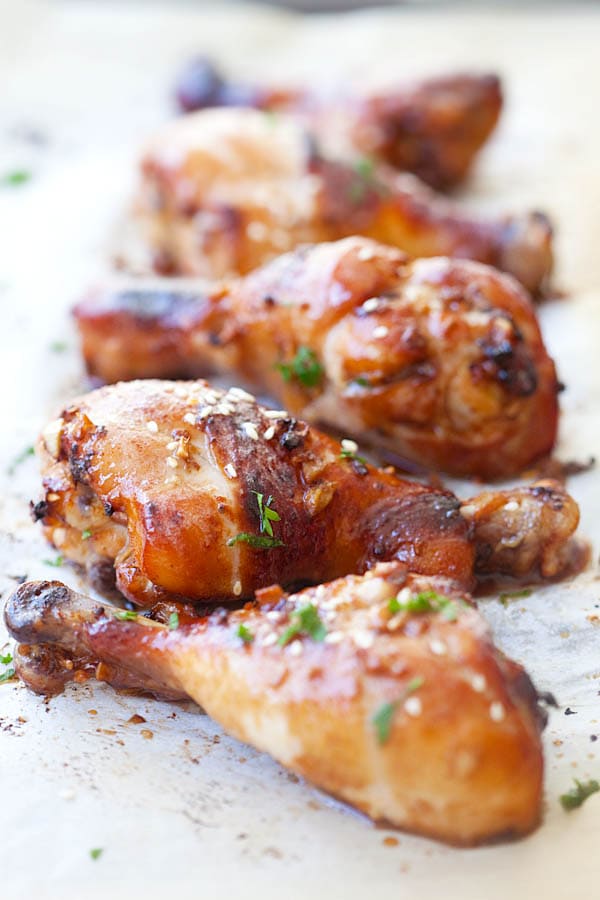 Crab Rangoon (Cream Cheese Wontons)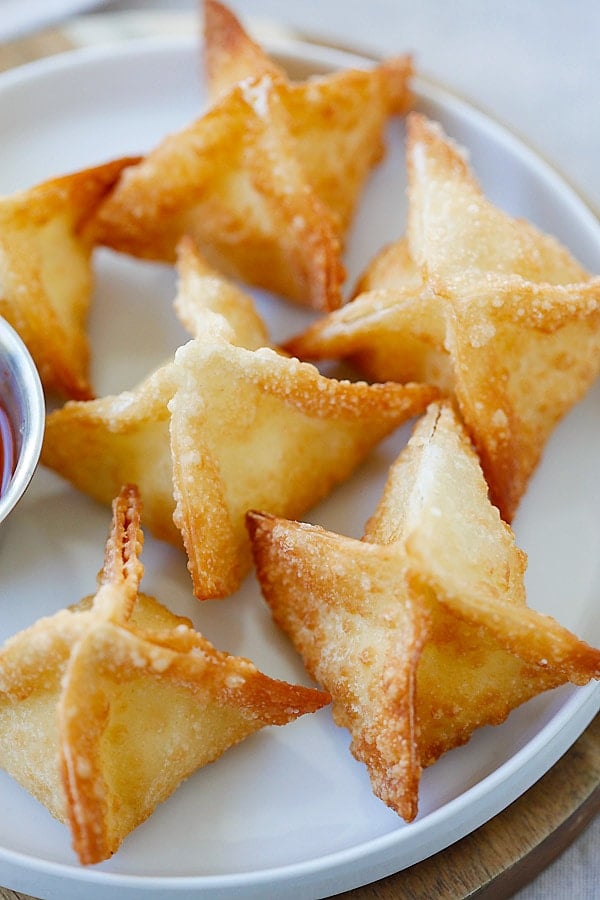 Chicken Wontons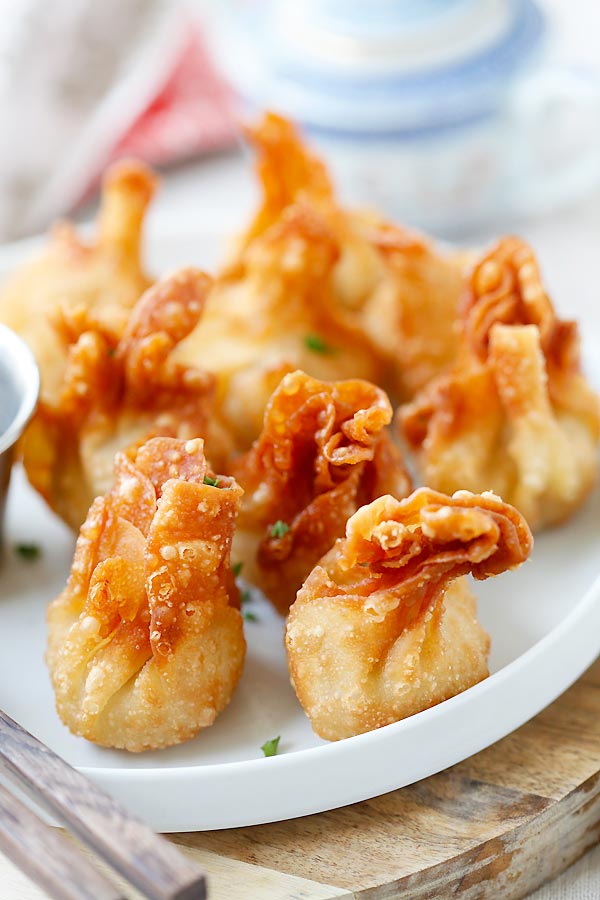 Onion Scallion Beef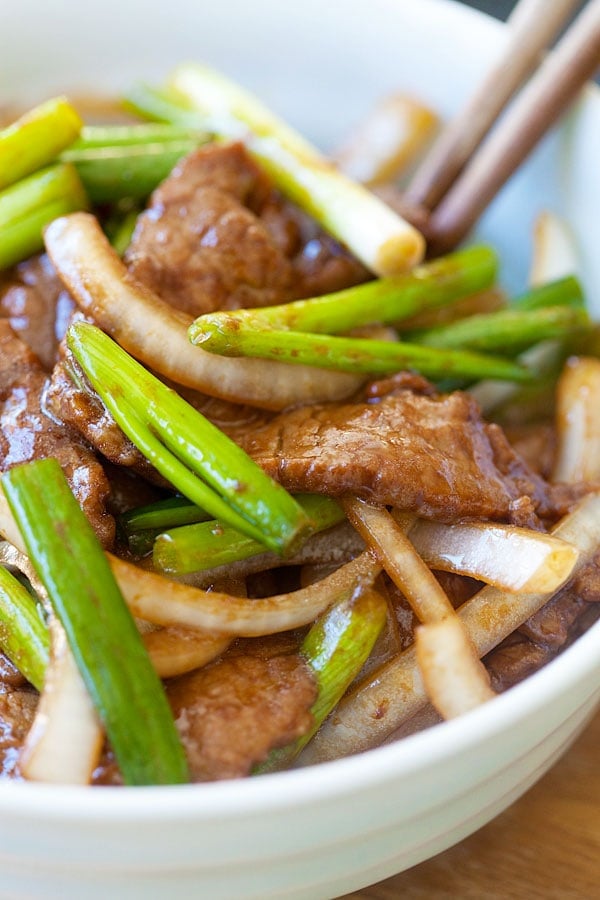 Thai Chicken Sate with Peanut Sauce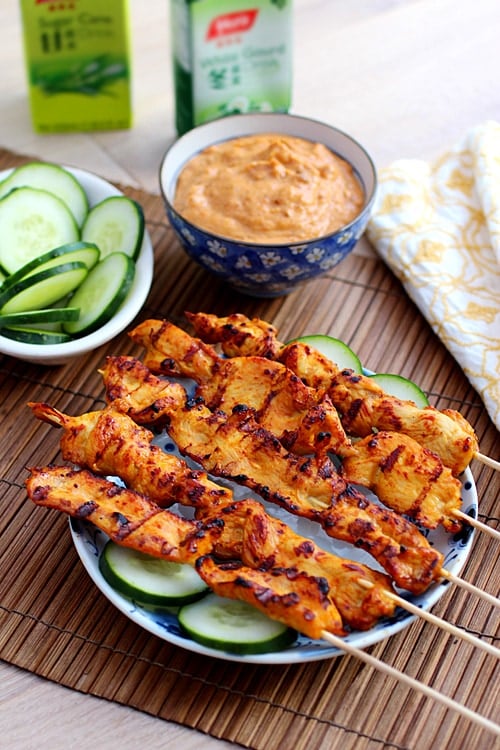 Thai Peanut Sauce